Decorative Milk Can for Your Front Porch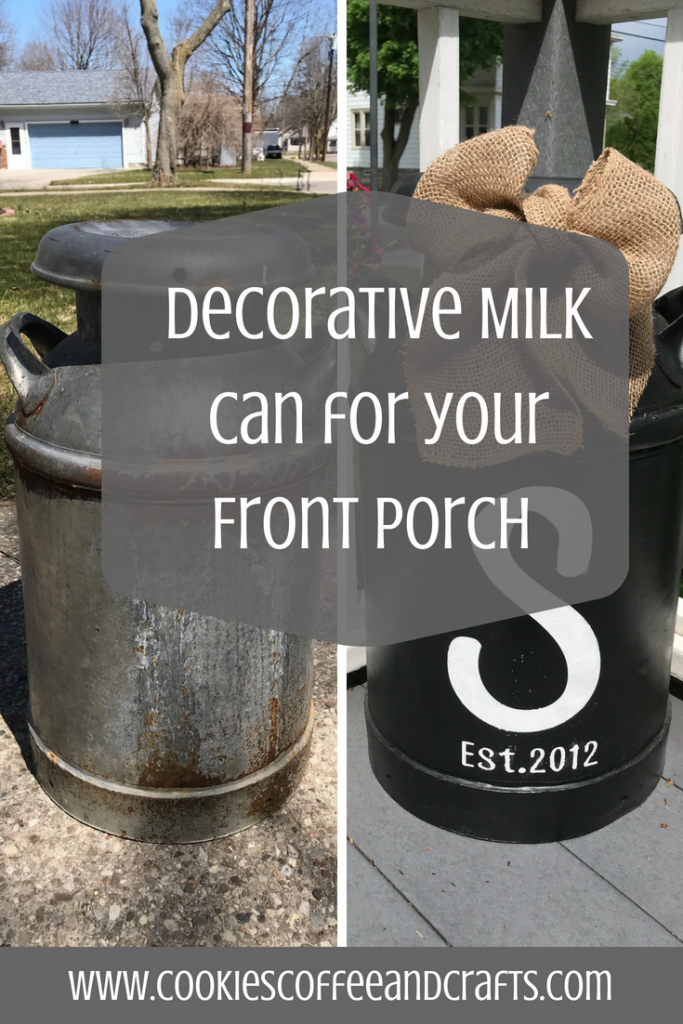 Note: As an Amazon Associate, I earn from qualifying purchases. If you click on a link from Amazon or another of my advertising affliates, I will earn a small commission at no additional cost to you. Please see my full disclosure policy here.
Once upon a time, I was out on garbage night and found a treasure. This time it was a milk can! Can you believe someone was throwing this out? The milk can was about 5 houses away from me and I walked down to get it. I didn't realize how heavy the milk can is, but it was totally worth it. After a little love this decorative milk can is going to look fabulous on our front porch.

The Rules:
Upcycle an item(s) from a thrift store, resale store, or garage sale into a new piece of decor.

There's no monthly theme.

There's no budget to stick to.
Meet the Hosts
Make sure you follow our board on Pinterest for more upcycled decor inspiration!

Let's Create a Decorative Milk Can
To get started I sanded down a little of the rust by hand. This made a horrible sound (like nails on a chalkboard). It was bad.
Most of my outside decorations are a mix of black and white because it matches the trim on our house. So I spray painted the milk can black. I was so glad the weather finally cooperated and was warm enough to work outside. It took a couple days because I did most of it then I had to roll it on it's side to spray paint the bottom and to get underneath the lid and handles.
To decorate the milk can, I'm going to put the letter S with the year we were married. I will design the image in Cricut Design Space, cut on removable vinyl, and use the vinyl as a stencil to paint the S onto the milk can in white. The paint did bleed a little on the EST. 2012, but I it's homemade and unique. Make sure you have enough coats of paint before you remove the stencil (I thought it had enough & started to remove it).
Then I'm going to add some burlap to the milk can because it's a perfect combination and I love burlap. I also love burlap wreaths for the front door, like my fall burlap wreath or my pink spring burlap wreath.
I haven't decided if I should put this by the front door next to the welcome sign or use it as a side table on the porch or as a decorative plant holder. I'm sure it will be used each way until I decided which one is my favorite. No matter how I choose to use it, this milk can has been given a second chance to decorate our porch.
---