DIY Baby Girl Picture Frame Idea (from the Thrift Store)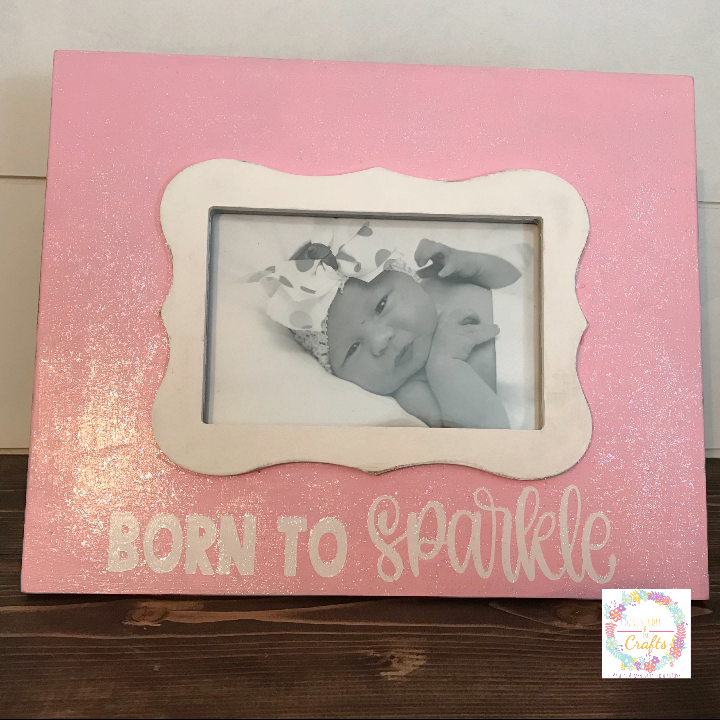 Note: As an Amazon Associate, I earn from qualifying purchases. If you click on a link from Amazon or another of my advertising affliates, I will earn a small commission at no additional cost to you. Please see my full disclosure policy here.
Displaying pictures of my kids is my favorite thing to do and every time I dust, I think I need more baby girl frames. The thrift store is the best place to find frames, just a little DIY and you have a homemade frame. I found this frame for $3.49 and it was 50% off (a great deal right). It's a newer frame that just needs a makeover. Here is an easy DIY craft idea for a new baby girl picture frame.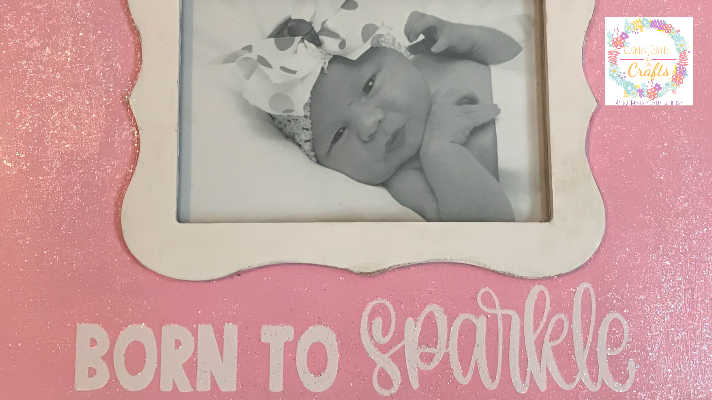 My thrifty blogging friends and I are having an upcycle hop this month. Find out what they found at
the thrift store this month and see what creative things they did.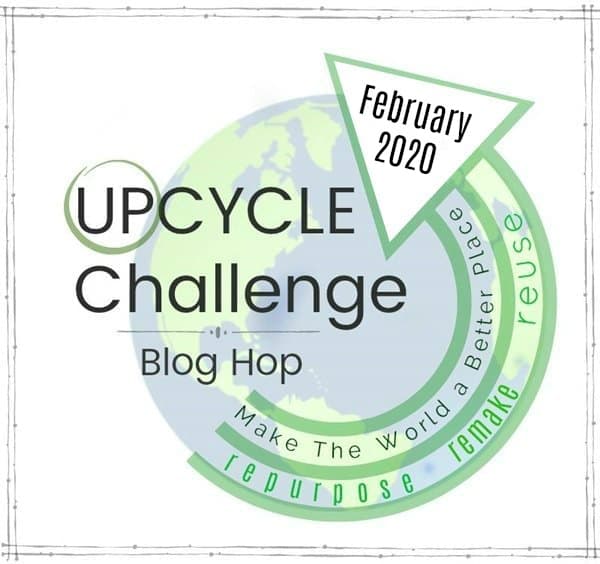 As a Plaid Ambassador, I was given the Mod Podge Sparkle, paint and paint supplies for this product. All thoughts and opinions are my own.
Supplies for the Thrift Store Picture Frame Makeover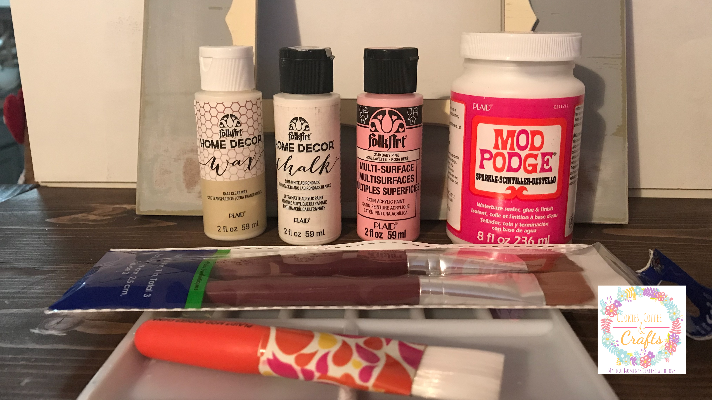 Supplies for Keepsake Baby Girl Picture Frame
Thrift Store Picture Frame
White Adirondack Chalk Paint by Folk Art
Folk Art Clear Wax
Folk Art Pastel Paints in Baby Pink
Mod Podge Decoupage Brushes
Plaid Flat Brush Set
Sparkle Mod Podge
Let's Create a DIY Baby Girl Picture Frame for Decor
As with all thrift store buys, give it a good cleaning and take the frame apart. Then with medium grit sand paper, I sanded off the word congratulations and gave the frame an overall sanding. Next clean off the frame and all the dust from sanding.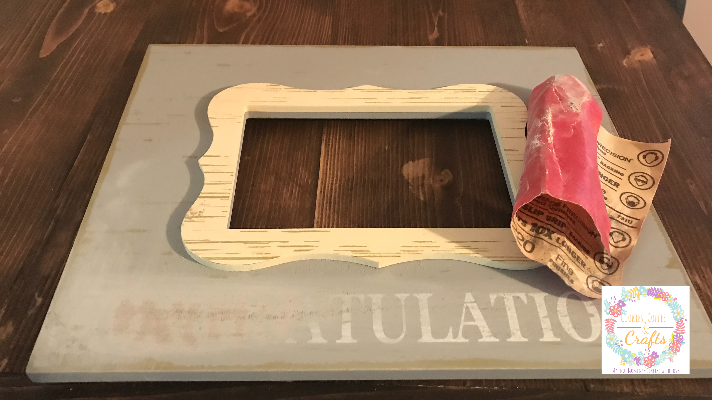 Using the smallest flat brush, I painted the decorative piece with the White Adirondack Chalk Paint.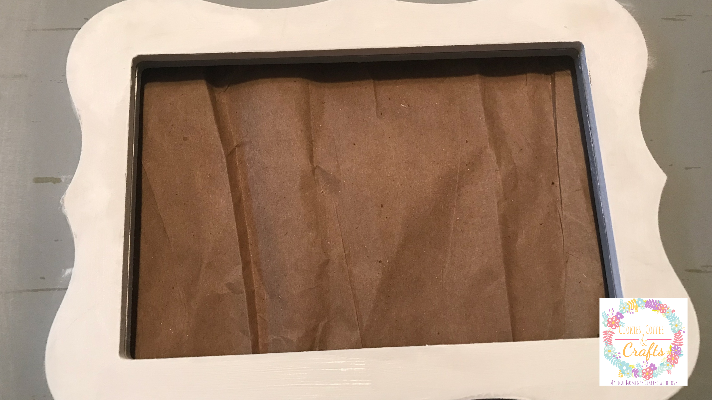 After the paint dried I gave it a light sanding for a rustic look.
I used painters tape to tape off the white decorative piece and painted the frame in Baby Pink. What a perfect color for a baby girl picture frame.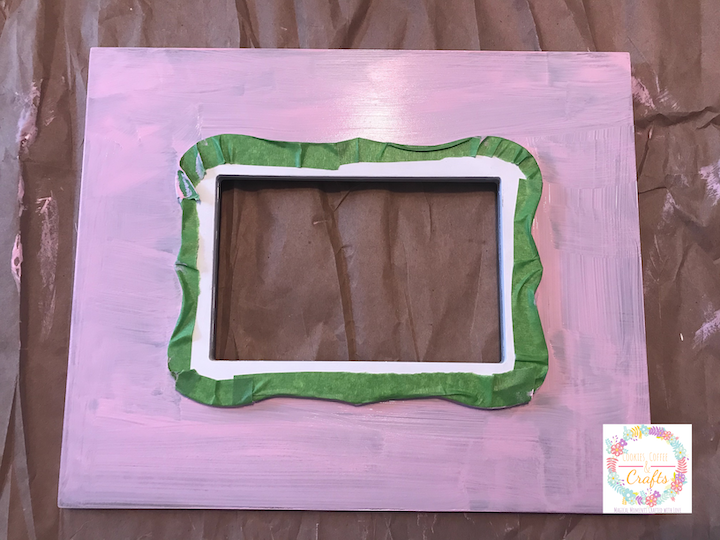 The baby pink took several coats to cover the frame. In between the coats I did a light sanding. Learn from my mistakes and use a primer before you paint. I should have done this, but for whatever reason I didn't.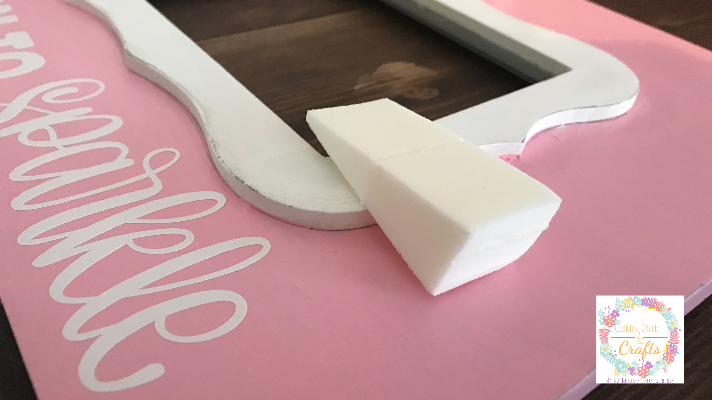 After the frame dried completely, I used the Folk Art Clear Wax on the white chalk paint.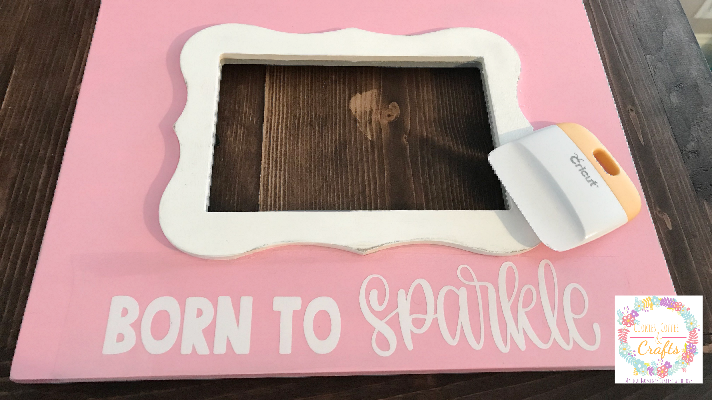 For the baby girl picture frame decor, I'm adding the quote "born to sparkle" in vinyl and I will be giving the frame some sparkle.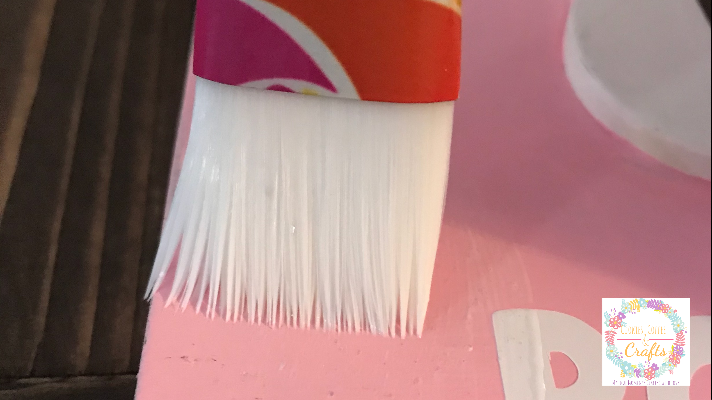 To add the sparkle, I will cover the pink part of the picture frame with sparkle mod podge. Brush a thin layer over the entire frame and let it dry. I did two layers because I liked the look of it. The iridescent sparkle is so pretty and perfect for a baby girl. If you would want more glitter and sparkle, then Mod Podge Mega Glitter is for you.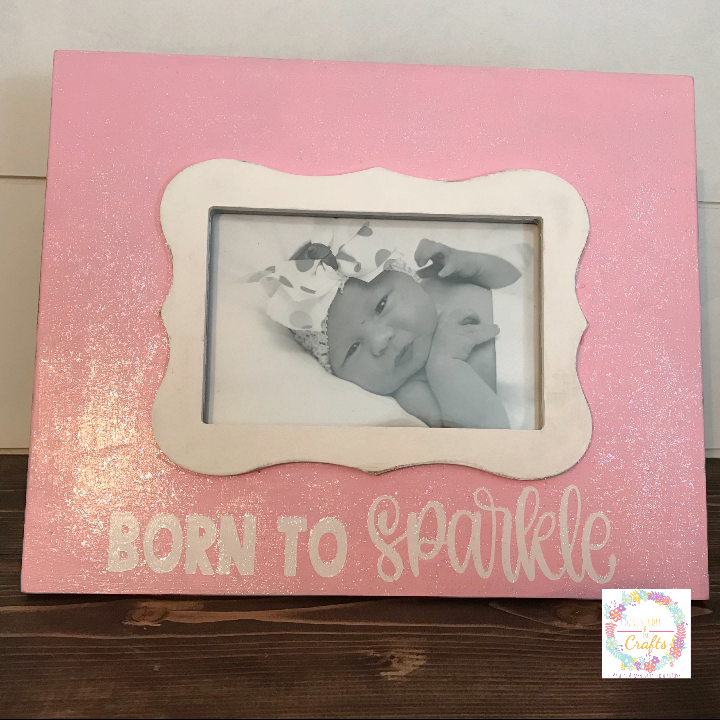 How cool is it to give this picture frame a makeover for about $5. If you ask me it's even better than a frame you can buy at the store.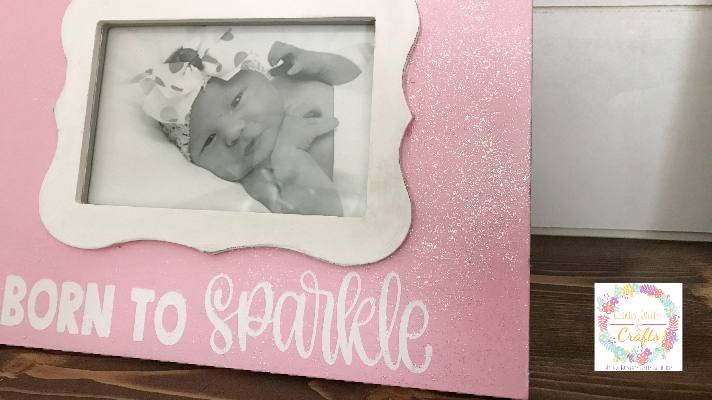 You are invited to the Inlinkz link party!