Easy Pumpkin Craft for Kids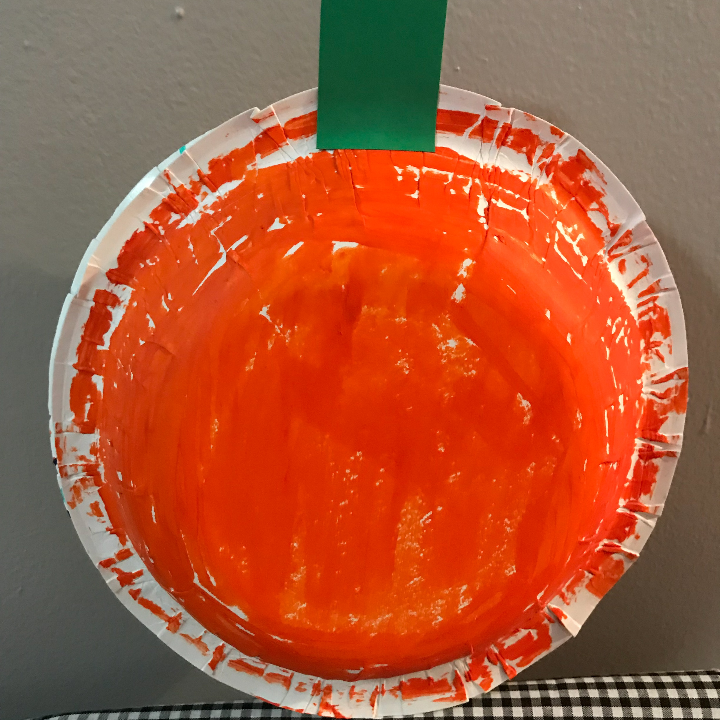 Note: As an Amazon Associate, I earn from qualifying purchases. If you click on a link from Amazon or another of my advertising affliates, I will earn a small commission at no additional cost to you. Please see my full disclosure policy here.
My love for crafting has certainly been passed on to my son. He loves creating new things and decorating. He's a chip off the old block! It's the cutest when he makes projects for my blog. This easy pumpkin craft for kids I just had to share! He created it, made it, and taught his sister how to make one too.
The fun cool thing about this simple pumpkin craft is that you can use it for fall or Halloween, and it's 100% kid friendly. It would be great for a Halloween party for preschool or elementary.Make this double sided pumpkin craft for all of fall!
Supplies for Fall or Halloween Pumpkin Craft
2 Paper Bowls
Paint Markers
Green Paper for the stem
Elmers School Glue
Before I get started, I really want to share how much I love the paint markers. My kids love to paint and these are an easy alternative to paint. The paint markers are the best for paper bowls or plate crafts because it makes covering the area so easy without the mess and hassle of paint.
They are quick drying and 100% washable. The other day my son was making an apple man, had red paint marker all over the placemat and then somehow it ended up on my newly painted walls. I had that mom freak out moment because I had left the room for 2 seconds, but no worries because it all easily came clean. My face said it all when I saw the wall and my son started saying "sorry mama." I can't say enough good things about these markers, they are a must have in our house.
This pumpkin craft is really great for all ages from toddler to elementary. My 4 and 6 year old were easily able to glue the bowls together, but maybe for a toddler you could pre-glue the bowls together. Also for the Jack O'Lantern, you could use construction paper for the face instead of drawing one.
Let's Create an Easy Pumpkin Craft for Kids
1) Glue the paper bowls together around the rim of the bowl.
2) Color the bowls orange just like a pumpkin.
3) If you are making a Jack O'Lantern as a Halloween pumpkin, add on your Jack O'Lantern face with a black paint marker or regular marker.
4) Add on the stem to the top of your fall pumpkin and your Halloween jack o'lantern pumpkin.
Do you know a little one who would love creating this simple pumpkin craft? It's cute, creative, and kid friendly! These paper plate bowl pumpkins would look amazing on a bulletin board too with a cool 3D look.
It will make a great Halloween decoration for their rooms just like the Halloween Jar Lanterns we made.