Easy Trolls World Tour Craft- Techno Bracelets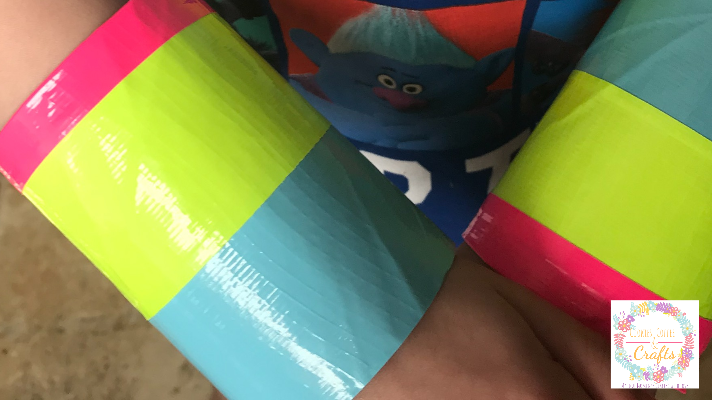 Note: As an Amazon Associate, I earn from qualifying purchases. If you click on a link from Amazon or another of my advertising affliates, I will earn a small commission at no additional cost to you. Please see my full disclosure policy here.
Have you seen the new Trolls World Tour movie? I loved getting to see a new movie in my comfy clothes on the couch- it was epic! Seriously though my kids are in love with this movie! I have a feeling we will be renting it again soon. I wish there was a rent + buy option because the kids love it. They play Trolls World Tour everyday and their favorite character and land is techno. When I received this bright colorful duct tape, it totally made me think of the techno trolls. This is an easy Trolls World Tour Craft- of creating techno bracelets.
Thank you to The Duck Brand for the duct tape that I used for this Trolls Craft. All thoughts and opinions are my own.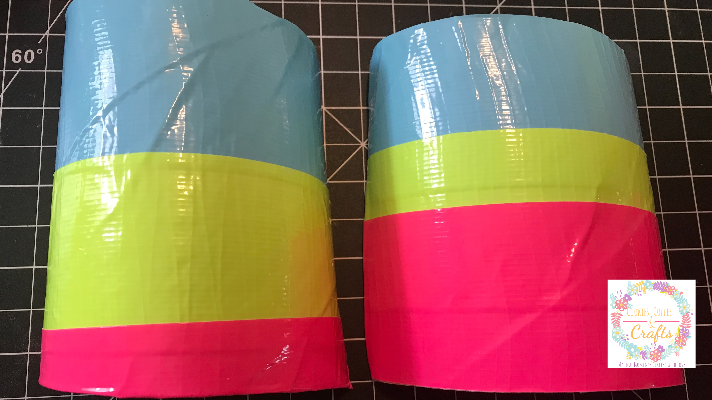 This craft is super duper easy and use whatever you have at home. In these troubling times, I know we are all trying to do the best we can. The kids love wearing their techno bracelets and playing Trolls World Tour.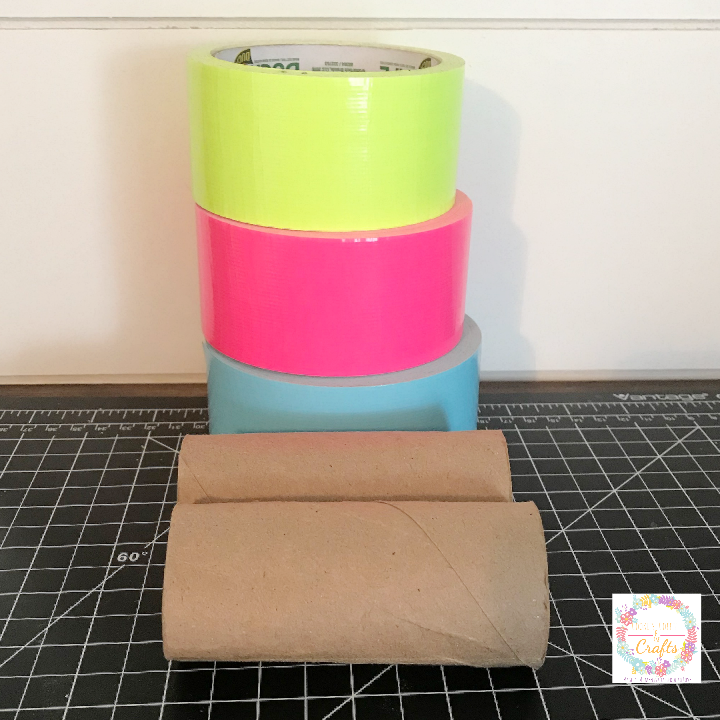 Supplies for Easy DIY Techno Trolls Bracelets
Duck Brand Duct Tape in Neon Pink, Fluorescent Citrus, Electric Blue
Toilet Paper Roll
Scissors
Plastic Lace Cord/Elastic/Ribbon
Duct tape is really easy to work with and this is a quick and simple Trolls craft. It would be super fun party idea for a Trolls World Tour birthday party to have these for all the kids to wear. You don't have to be crafty to make this at all.
Let's Create a Quick and Simple Trolls World Tour Craft- Techno Bracelets
Step 1:
Cut the toilet paper roll long ways in half and measure how long it is. It's about 6 inches.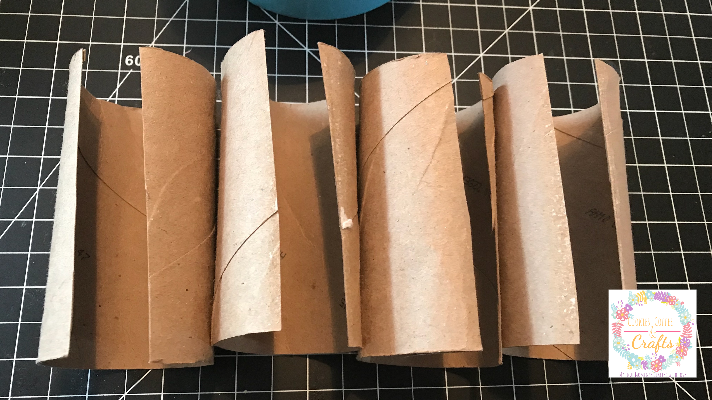 Step 2:
Cut the duct tape in strips to add to the toilet paper roll. Duct tape is easier to cut if you pull it tight. It worked out perfectly on my *8craft mat and I cut the strips 7 inches.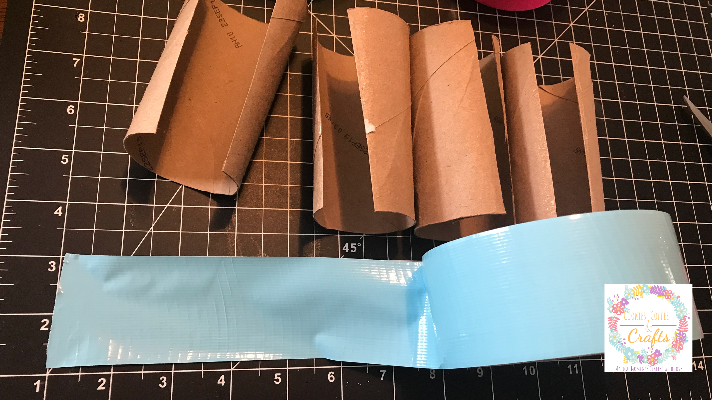 Step 3:
Add the duct tape to the toilet paper roll that will be a techno bracelet. Line up the duct tape and apply it. The duct tape can easily be smoothed out and moved.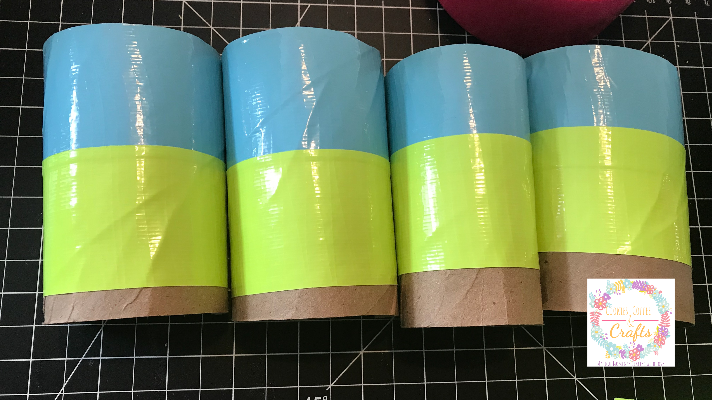 My son only wanted a little pink so I did a small strip at the end. For my daughter, she wanted lots of pink, so I did a large strip. Just use whatever neon colors your child likes.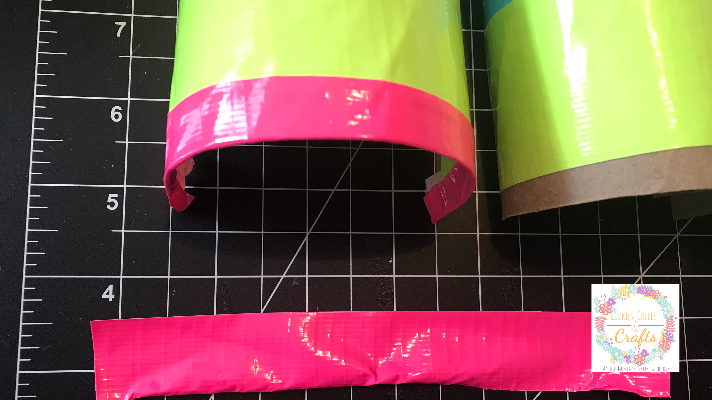 Step 4:
Add on the ribbon, elastic, yarn, whatever you have to connect the two sides. I used a plastic lacing cord and it really worked out well. To attach the cord, I used the duct tape. If you are using elastic, this is the how to from my daughters Wonder Woman Costume.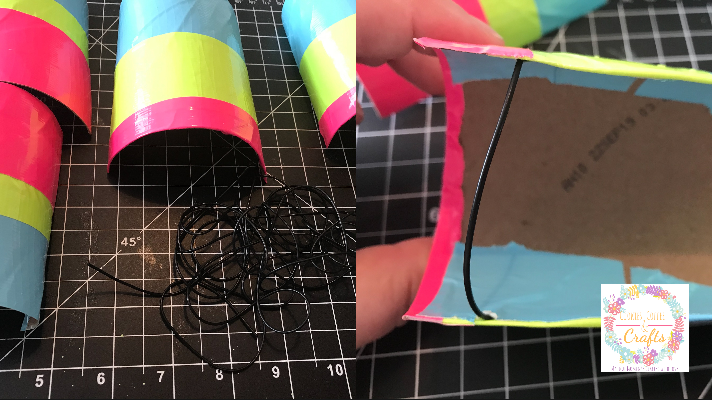 The kids are ready to jam to some techno and wear their cool new DIY bracelets like King Trollex. "One more time, we are gonna celebrate" is on repeat at my house. Even if you are not a Trolls World Tour fan, I bet your kids would like these fun and colorful bracelets to wear.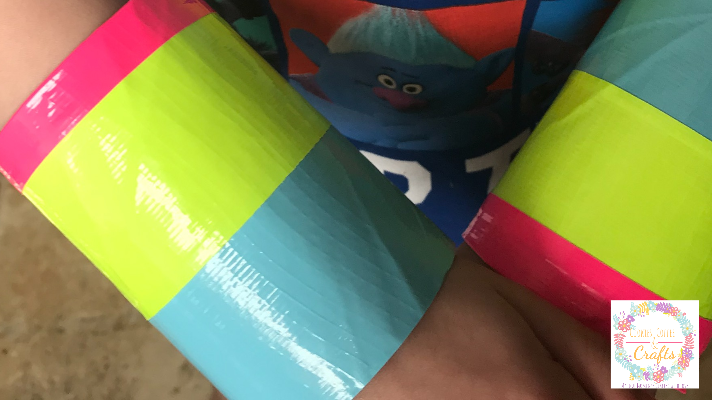 The neon duct tape is perfect for these cool wrist bands/bracelets.