Fast and Easy Sun Visor Craft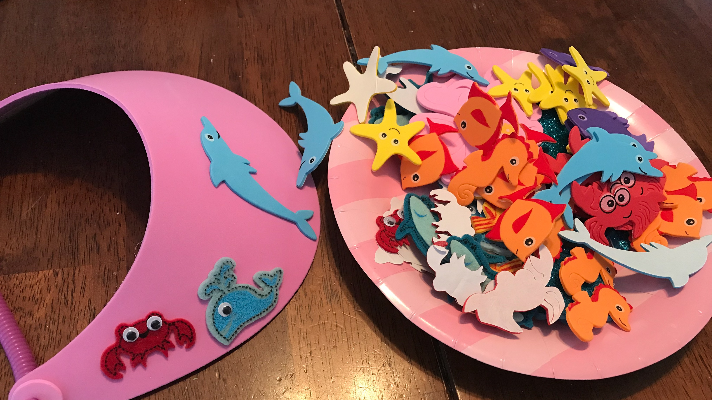 Note: As an Amazon Associate, I earn from qualifying purchases. If you click on a link from Amazon or another of my advertising affliates, I will earn a small commission at no additional cost to you. Please see my full disclosure policy here.
The kids have truly been troopers through all the changes this pandemic has brought and I'm trying to make this a summer to remember. Sometimes everything can just be so overwhelming and I really need a few no prep easy summer activities for them. The sun visor craft is perfect for that- it gives me a little break and the kids love it.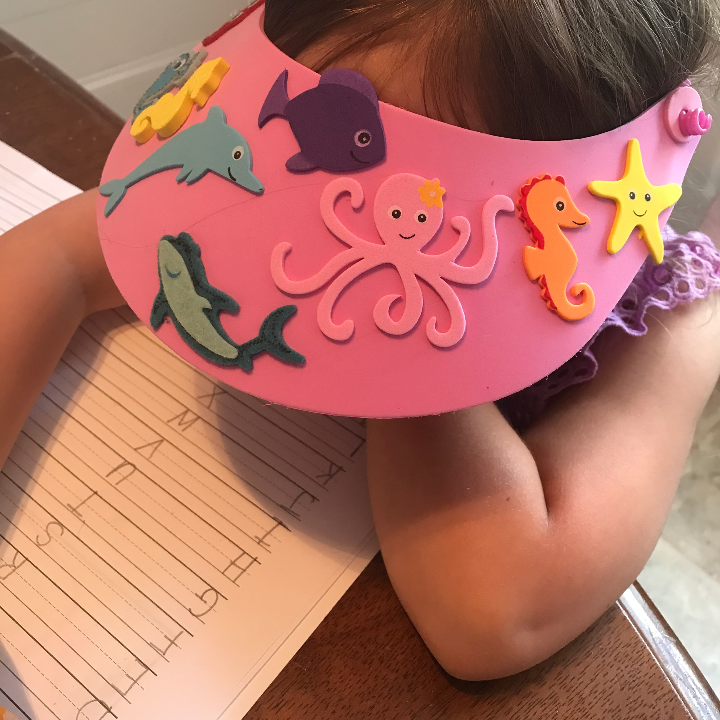 Materials for Summer Kids Activity
Foam Visors
Foam Ocean Creature Stickers
Let's Create a Fast and Easy Sun Visor Craft
To make summer special this year, we are doing a DIY summer camp theme each week. To kick it off we started with ocean animals. Other fun ocean activities are a fun paper plate ocean craft, creating an ocean scene with LEGO painting, or a jellyfish paper plate craft.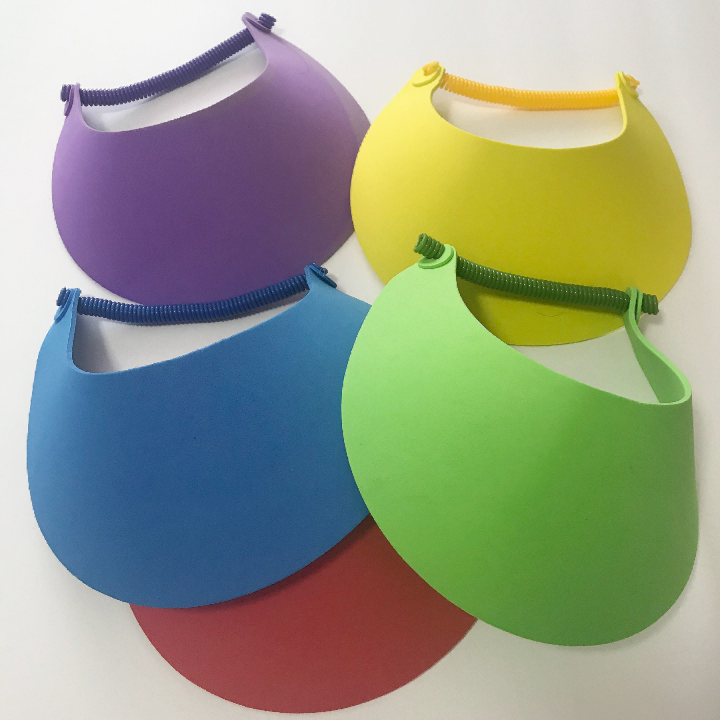 I have only been to the craft store once since they reopened (I know crazy right). I saw the foam visors and a big bag of ocean animal foam stickers and new it was perfect for the kids.
The best thing about this craft is no prep and no mess. Just make sure you buy foam stickers that are self adhesive. It's a way for moms to get a break and keep the kids busy.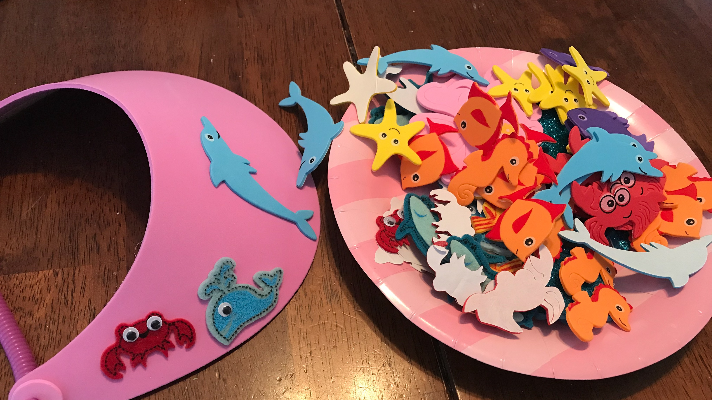 To get started the kids picked their ocean visor color. My daughter picked pink and my son picked white. I placed the foam ocean stickers on a paper plate and they chose what they wanted. My son didn't want to use the foam stickers and used other ocean creature stickers, but honestly they don't stick as nice.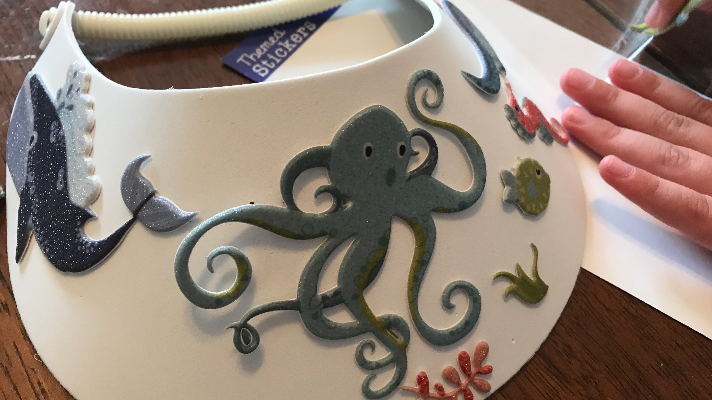 The foam ones stick great and work perfectly.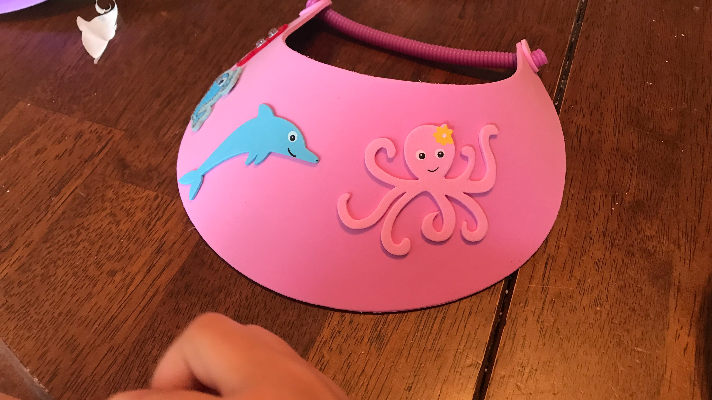 The kids had fun talking and singing and creating a foam sun visor. My daughter wears her sun visor all the time. She's so proud of it.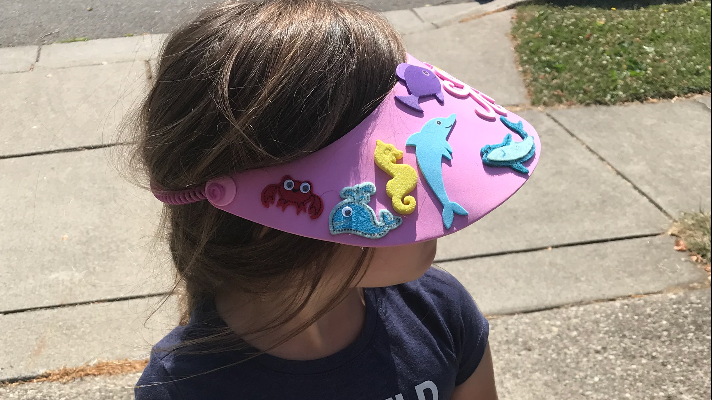 This foam craft is a mom win and really easy to make. Great for kids of all ages and large groups too.