Fun Paper Plate Ocean Craft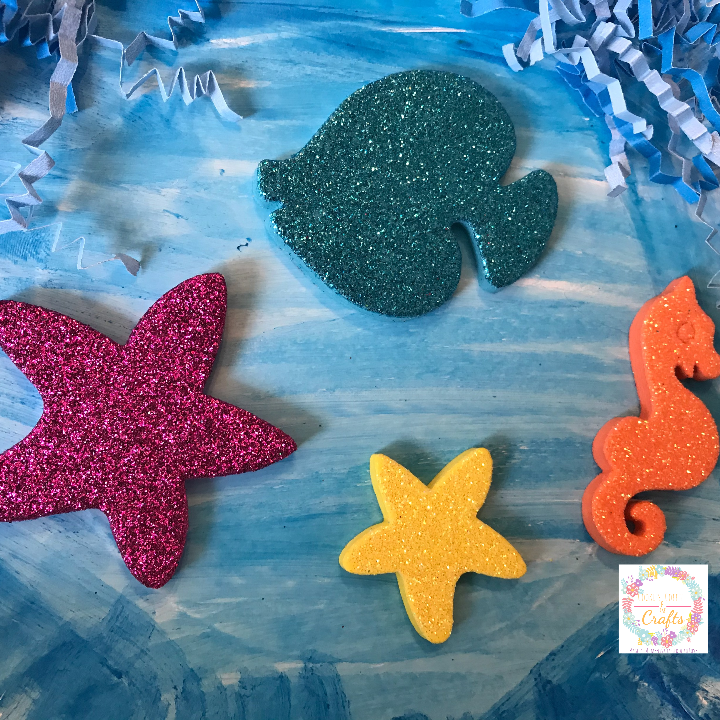 Note: As an Amazon Associate, I earn from qualifying purchases. If you click on a link from Amazon or another of my advertising affliates, I will earn a small commission at no additional cost to you. Please see my full disclosure policy here.
Keeping the kids busy and not at each others throats right now is a top priority. One thing that keeps my kids busy are art projects. We put on some music (Frozen 2 is a favorite right now) and we do arts and crafts! Since Easter just happened, I thought of away to reuse the Easter grass or shredded paper. This paper plate ocean craft is fun for kids of all ages. Just give them the supplies and take a few minutes to breath and relax.
My kids are huge fans of ocean creatures so we have done a few fun ocean crafts. Here is an easy jellyfish paper plate craft and a fun ocean scene with LEGO painting. These are some of our favorite ocean themed books the the kids love to read- Hello, My Name Is . . .How Adorabilis Got His Name, Commotion in the Ocean, The Pout-Pout Fish, and Big Shark, Little Shark.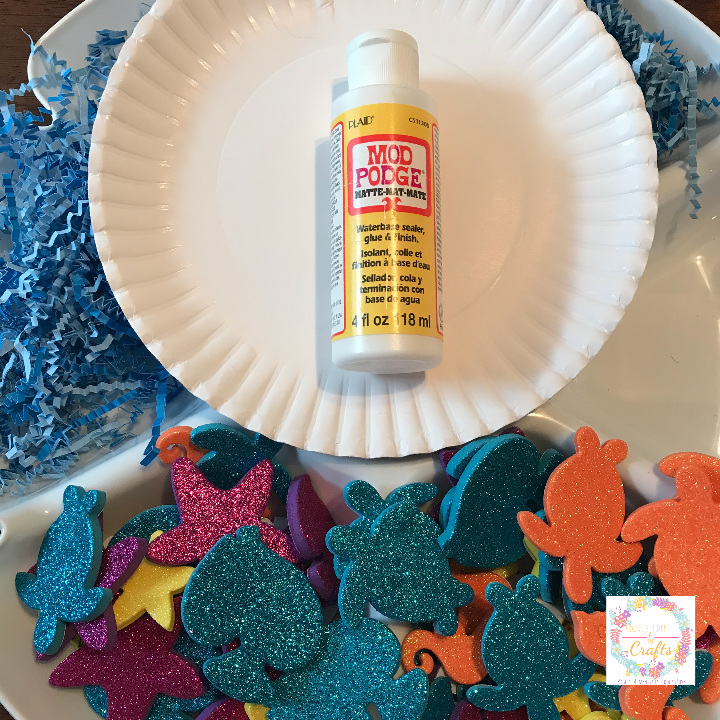 Supplies for Kids Paper Plate Aquarium Activity
Paper Plate
Washable Crayola Markers, Crayons or Kwikstix Paint Sticks
Shredded Blue Paper or Easter Grass
Mod Podge
Paintbrush
Sea Creature Stickers (Any kind will do- these are very similar to the ones we used)
Let's Create a Fun Paper Plate Ocean Craft for Kids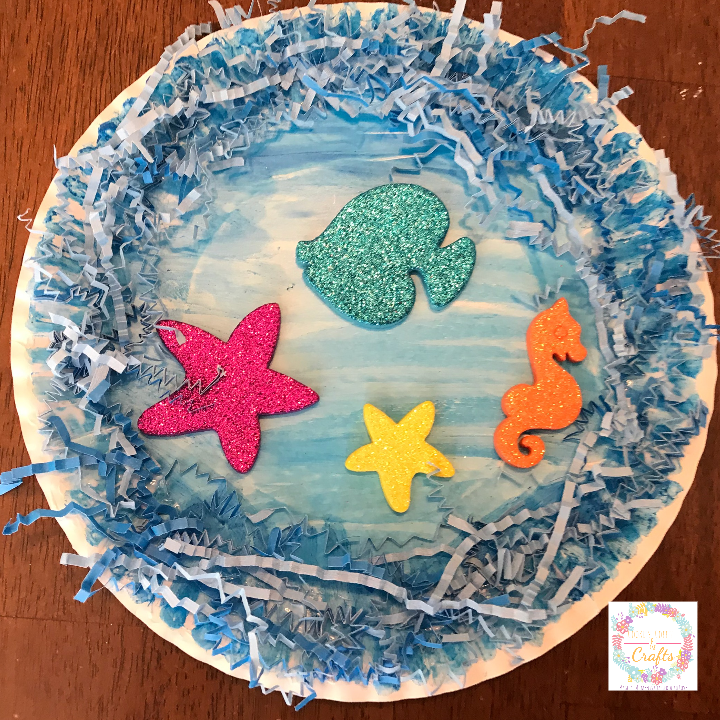 Step 1: Paint or color the paper plate blue for the sea creatures
**Add Affiliate links
My kids love coloring with the Kwikstix Thin Stix Solid Tempera Paint Sticks. These are awesome, quick drying and mess free. Every kid should have these. It's the perfect alternative to painting. They are perfect for paper plate crafts.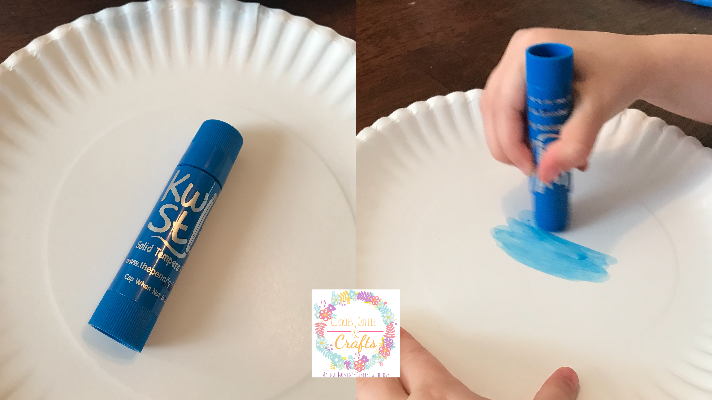 Step 2: Use the Mod Podge and Paintbrush to add the shredded paper or Easter Grass to the paper plate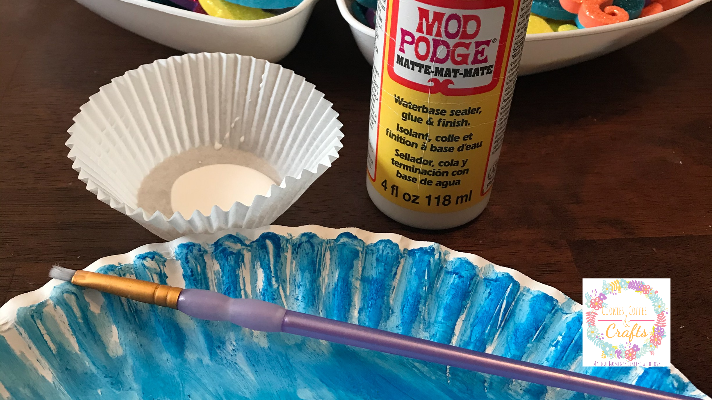 For this step, I like to put the Mod Podge in a cupcake liner and give the kids a paint brush to paint the mod podge on with. I just find this is easier then, the kids squirting glue everywhere. The paper/grass might need something a litter stronger than a glue stick. The mod podge is an easy clean up too, wash the paint brushes and throw away the cupcake liner.
For this ocean themed paper plate, you can add colorful Easter grass as pebble or coral to the bottom or use the blue as waves at the top or all over the plate. I just give the supplies and let the kids use their imagination and create art!
Step 3: Add on the cute and fun glitter foam sea creature stickers to the paper plate aquarium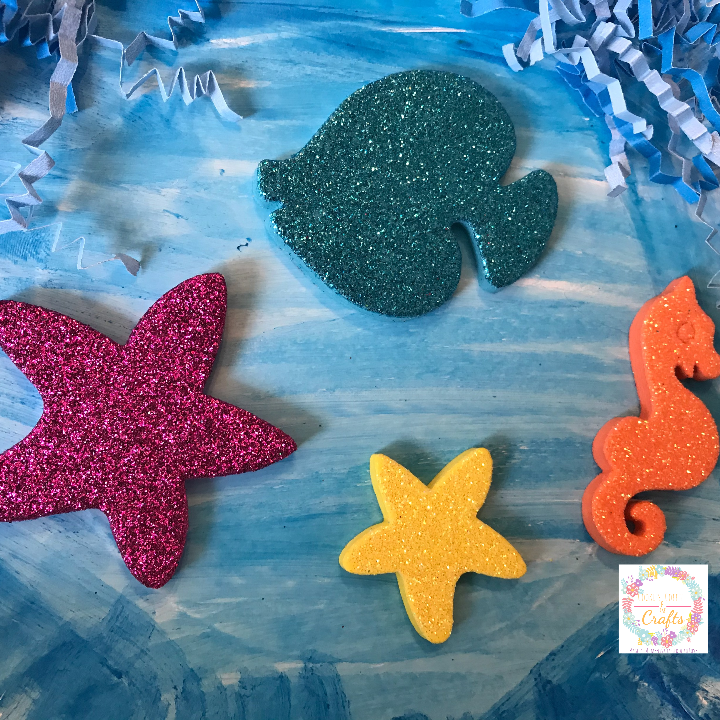 Any ocean themed, sea creature stickers will do! This is what I happen to have in my craft stash.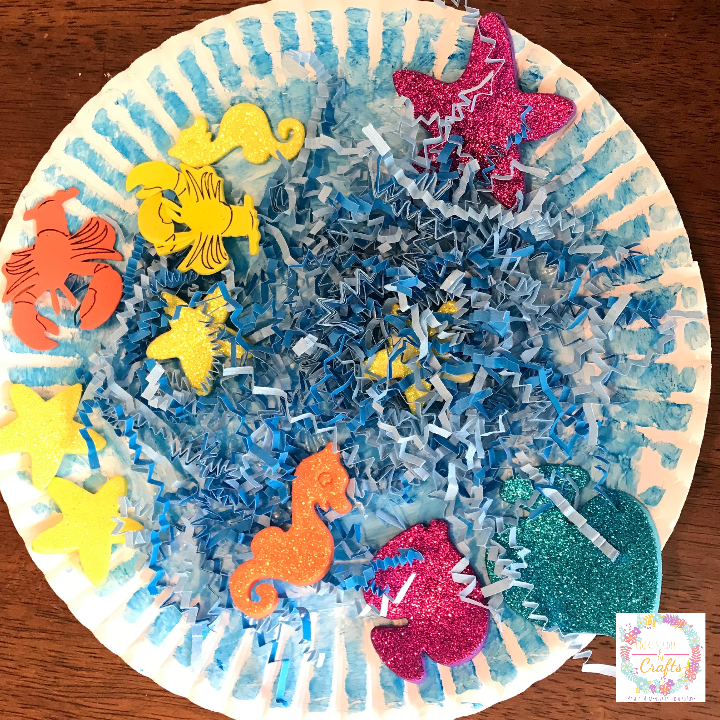 Have fun with it and your kids will love their fun paper plate ocean craft.