DIY Shamrock St.Patrick's Day Wreath | Easy Burlap & Ribbon Wreath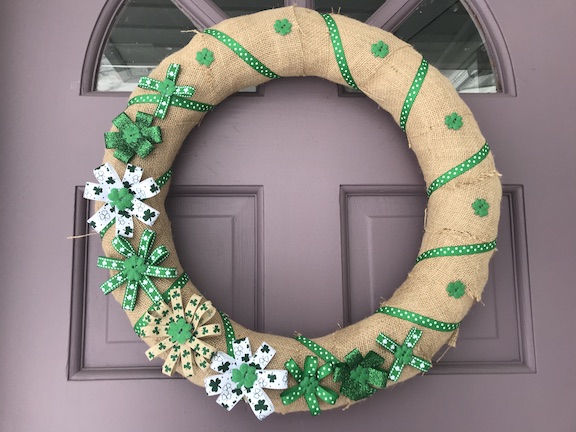 Note: As an Amazon Associate, I earn from qualifying purchases. If you click on a link from Amazon or another of my advertising affliates, I will earn a small commission at no additional cost to you. Please see my full disclosure policy here.
St. Patrick's Day is coming and it's time to add some green to our homes. My favorite decor for my doors are wreaths! You can never have to many. I'm going to share how to save on creating a burlap wreath and show you how to create this Easy DIY Shamrock St.Patrick's Day Wreath.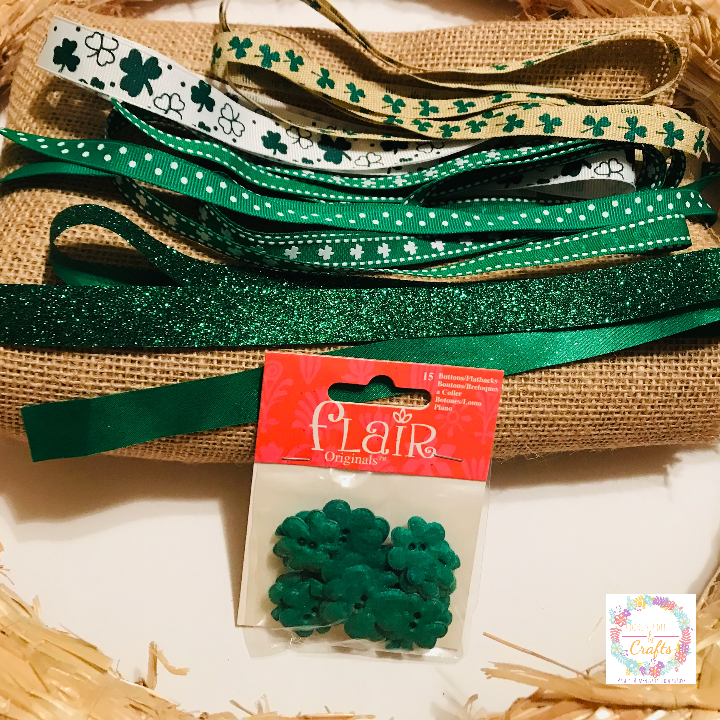 Easy DIY Shamrock Wreath Supplies
Straw Wreath (or any wreath form)
1/2 yard of burlap fabric or burlap ribbon
Scissors
Hot Glue Gun/Glue Sticks
Shamrock Buttons
Variety of St. Patrick's Ribbon
Let's Create a Burlap Shamrock St.Patrick's Day Wreath
Did you know you can buy burlap by the yard? Yes, yes you can! Burlap by the yard will save you so much if you like to use burlap (like me). I bought a 1/2 yard for the wreath and it cost $1.40 at Hobby Lobby. That's a huge deal compared to buying a roll of burlap. I'm using a straw wreath I already had from my daughter's Cowgirl Birthday Wreath, but any wreath form will work.
To get started I cut the burlap into strips about 5-6 inches.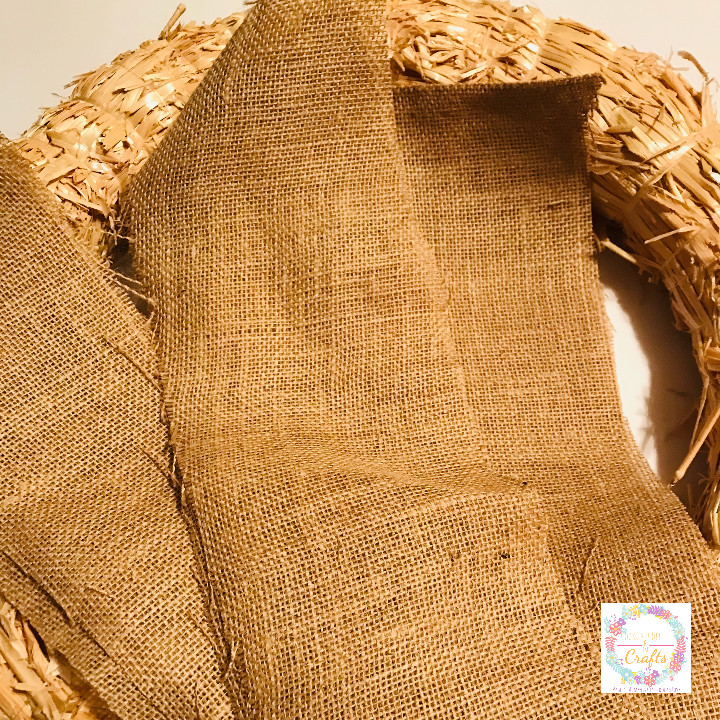 Next hot glue the end of the burlap to the wreath and start wrapping the wreath. Wherever the burlap starts or ends, hot glue the ends to the wreath.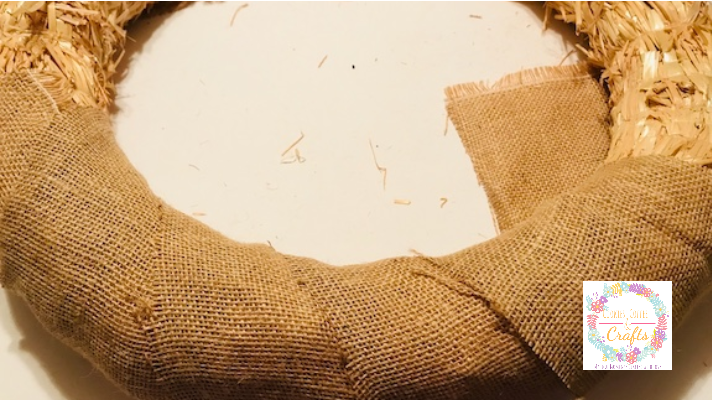 After the wreath is covered in burlap, wrap the thin ribbon around the wreath.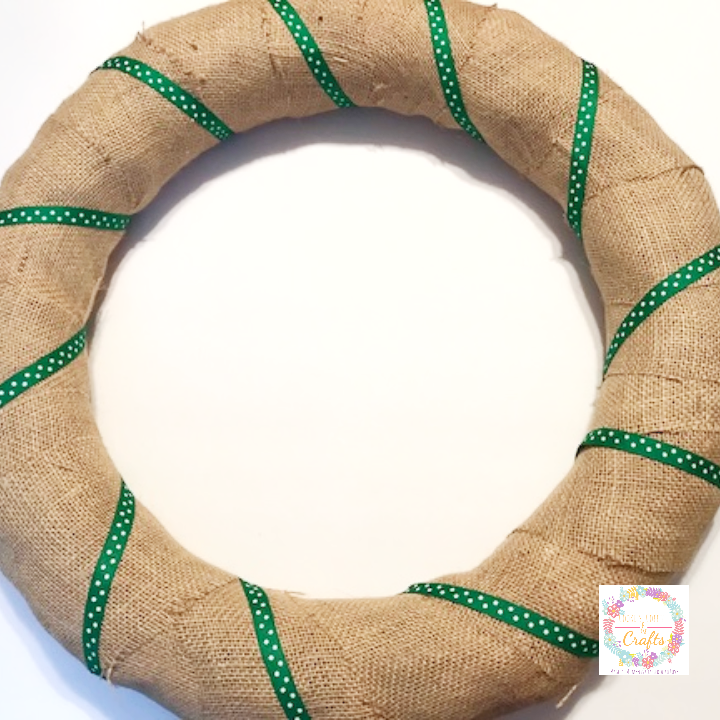 Next add on the No Sew Ribbon Flowers with Buttons using hot glue.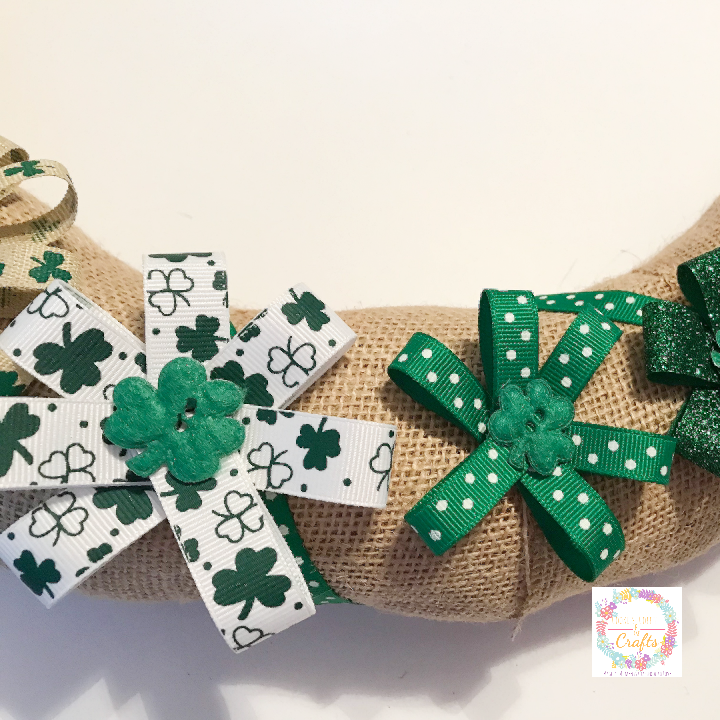 Take the leftover shamrock buttons and hot glue them to the wreath and your new wreath is already to decorate your home!