How to Organize Barbie Stuff (in 3 Easy Ways)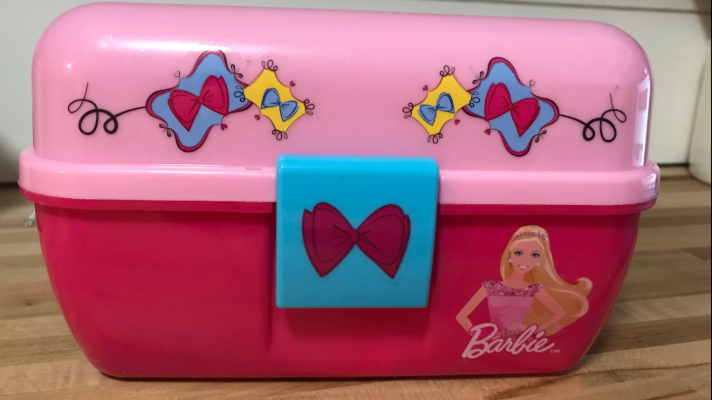 Note: As an Amazon Associate, I earn from qualifying purchases. If you click on a link from Amazon or another of my advertising affliates, I will earn a small commission at no additional cost to you. Please see my full disclosure policy here.
Let's talk about Barbies today. Once your child falls in love with Barbie be ready! Barbie has so much stuff, it can easily get out of hand. After Christmas, my daughters Barbie collection exploded and we had Barbie everywhere! The purpose of this Pinterest Challenge hosted by My Pinterventures is to motivate all the participants of this hop (and you too) to not just pin, but to make it happen! This month's challenge is about organization and storage, so I chose to organize Barbie Stuff because this mess is real. I was inspired by this pin.
This page contains affiliate links at no extra cost to you.That means if you click on my link and buy something, I will earn a small commission from the advertiser at no additional cost to you. Please see my full disclosure here.
Barbie and all of her stuff have taken over my house so I had to find ways to store and organize all of her stuff. It blows my mind how one Barbie can come with 10 accessories (okay maybes that's a slight exaggeration, but I'm not sure). Seriously though there are so many dogs, dog beds and bones then we need.
Barbie Stuff Storage Idea: Over the Door Organizer for Dolls, Clothes and More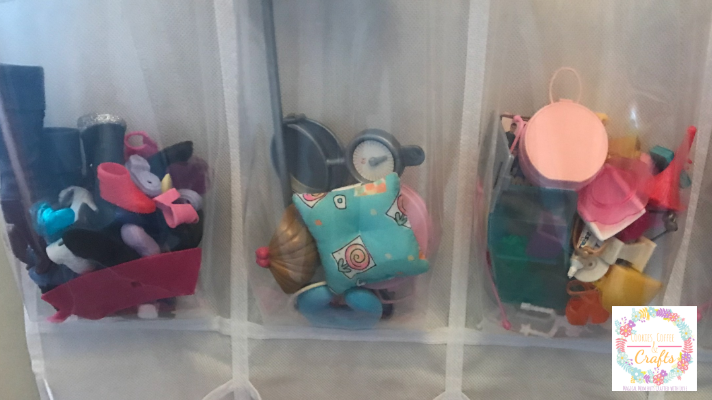 To store almost everything I used an over the door organizer in her closet. I'm not really trying to keep things separate, but it's giving them a home. Plus even with her step stool she can't reach the top. This truly holds a lot of Barbie Stuff.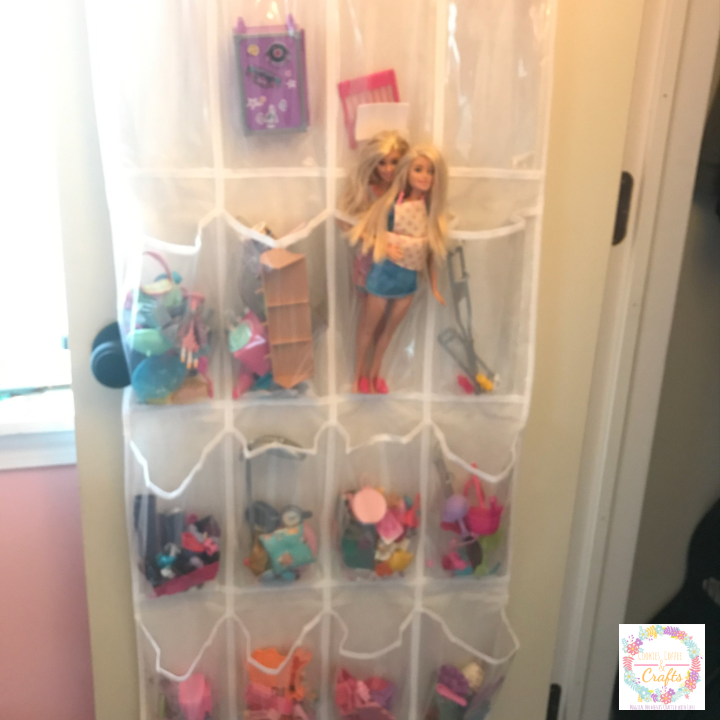 Small Barbie Accessories Storage Idea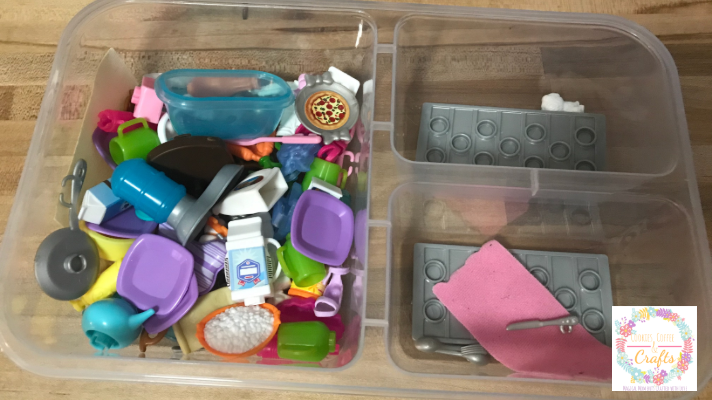 My daughter also got the Barbie Dreamhouse and Barbie Camper which came with so many little pieces. Seriously who plays with the silverware? For all of these fun small crazy pieces, I used a lunch container that I found at the dollar section of the local grocery store. It's very similar to a small cubby box (just like in the pin). With the bigger sections it works out great because it holds the bigger accessories. Like the dog beds, marshmallows on a stick, the wedding cake, and camp fire (just to name a few). The lunch box container is a great storage idea for so many small toys and it helps with the clutter.
Tackle Box Storage Idea for Barbie's Animals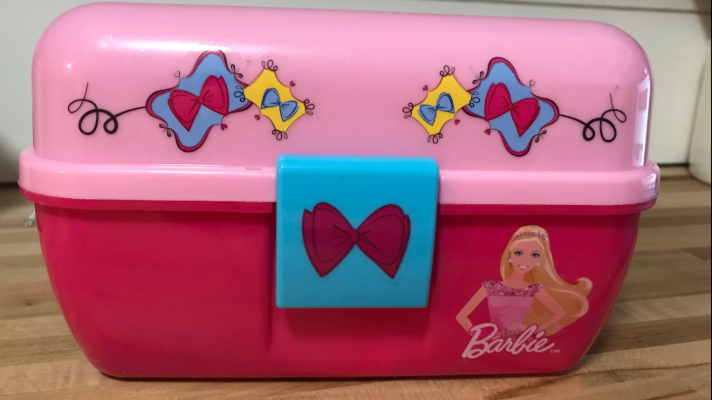 The third storage idea, we are using is the Barbie fishing tackle box. She has had this for years and uses it for play, but we have decided to put all of her Barbie animals inside the tackle box. She has farm animals, forest animals, and pets.
These 3 easy storage ideas have helped a lot with organizing Barbie and all that comes with it. My daughter can easily find what she's looking for and I can make the over the closet organizer even more organized, but I know she won't use it like that.
I'm happy to report that all of the Barbie dolls, accessories, pets, clothes and more have homes. When my daughter first started getting Barbies, I made this organizer and it still works perfectly for all of Barbies clothes. If you have a good Barbie storage tip, I would love to hear about it in the comments.
TO JOIN NEXT MONTH'S #PINTERESTCHALLENGE, CLICK HERE TO SIGN-UP ⇒

February Pinterest Challenge
---
For more Pinterest inspired projects from this month's Pinterest Challenge hosts, check out the links below ↓

My Pinterventures • Domestic Deadline • Elle Marie Home
Cookies Coffee and Crafts • Across the Boulevard • Slices of Life
Teadoddles • Farm Girl Reformed • Purple Hues and Me
Decorate and More with Tip • Sew Crafty Crochet • Life Beyond Kitchen
Mom Home Guide • Intelligent Domestications • Lulu & Celeste
Love My Little Cottage • Eye Love Knots • My Family Thyme
Create with Cynthia • Once Upon a Time and Happily Ever After
Christine Faye Repurposed • Coastal Bohemian

Now, let's see what the other hosts have created ⇓⇓
You are invited to the Inlinkz link party!


—