Name Recognition Pennant Craft for Preschool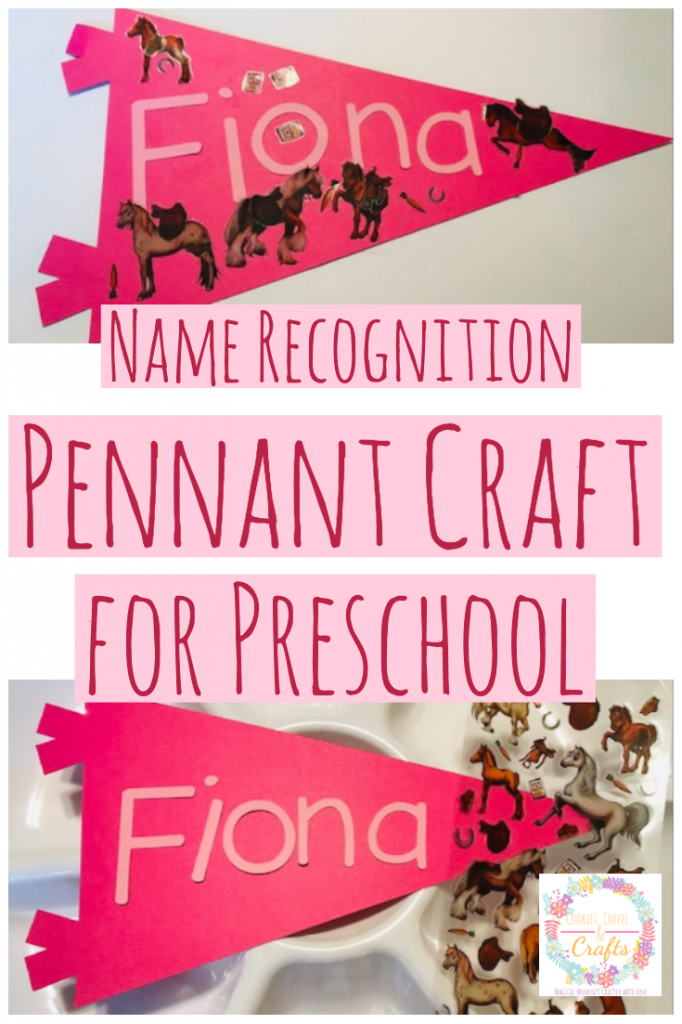 Note: As an Amazon Associate, I earn from qualifying purchases. If you click on a link from Amazon or another of my advertising affliates, I will earn a small commission at no additional cost to you. Please see my full disclosure policy here.
My preschooler has been working on learning the letters in her name and I'm so proud to say we have it! She loves creating so I thought why don't we make a name recognition pennant craft. It was perfect.
This post contains affiliate links which means I may make a small comission of any sale that is made by clicking on any of the products with no cost to you. Your support is greatly appreciated.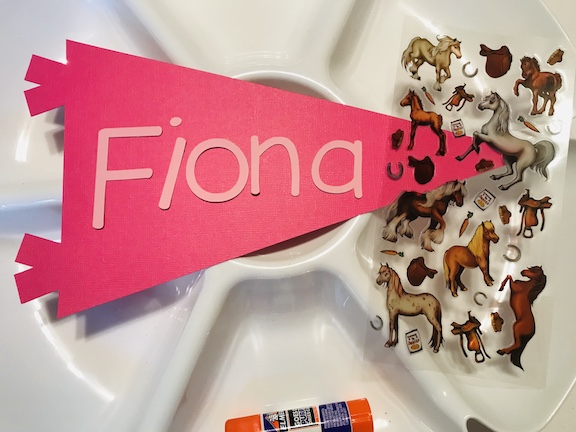 Supplies for Name Activity for Toddlers/Preschoolers/Kindergarten
Card stock or construction paper
Letters
Stickers
Ideas of How to Teach Preschoolers His/Her Name
A name recognition pennant craft can be made in so many ways and with a variety of materials. Stickers, foam, or paper are any of the ways to go. I made the pennant and the letters of my daughters name using my Cricut Maker
. You can cut/trace a pennant and use stickers or die cuts for the letters. The name pennants would look great on a bulletin board for back to school night or to hang above the children's artwork in the hallway.
Before creating the name recognition craft, it's a good time to practice the letters first. Many people ask "How can I teach my child to recognize his/her name?" This is a great way to start helping your child learn the letters and to recognize his/her name. If your child is ready to start writing letters, the best way to start is with rainbow writing. My rainbow writing post has free printable for uppercase and lowercase letters.
First we put the letters in order and said each letter. Then we played "What's Missing?" For this game I had her close her eyes, took a letter and asked what's missing?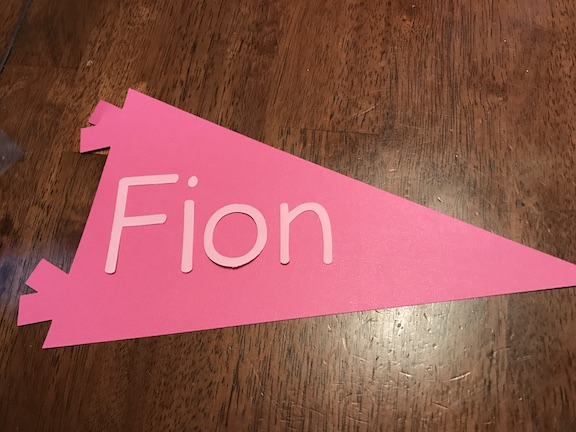 Next I mixed some letters up and had her put it back in the correct order. Depending on the level of name recognition, your child might need to see his/her name to figure out what the order is. Also if you are creating this with a toddler, I would just have his/her name written and show a couple pennants and have them choose the one with his/her name (if you are in a school setting.) If your at home you could do a mommy, daddy and your child's name.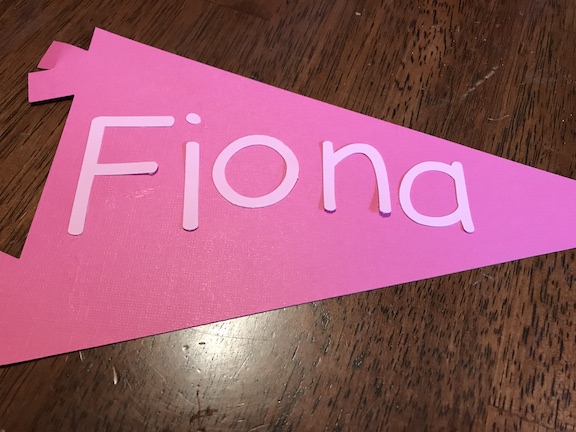 Let's Create a Name Recognition Pennant Craft for Preschool
After a few minutes of learning, it was time to have fun and create a name recognition pennant. Start with glueing on the letters to create the name and then go crazy with stickers. My daughter loves horses so I found these cute horse stickers for her. She was so cute and put a saddle on each horse and gave them carrots. The one thing I have learned as a teacher and mom, is that children are motivated by what they love. So if your little one or student isn't motivated, find out what they love and use it.
Fun Name Recognition Art Activity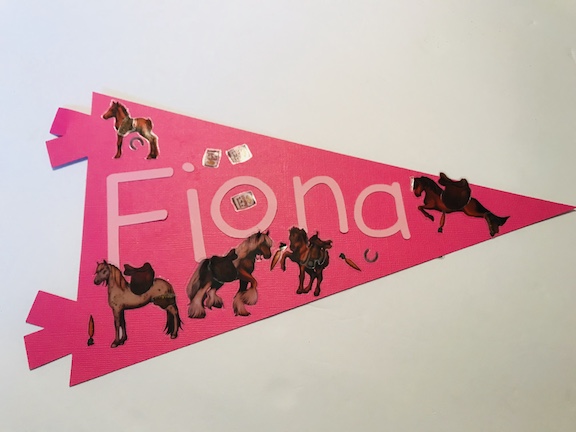 My daughter had a few extra stickers so she added them to the back.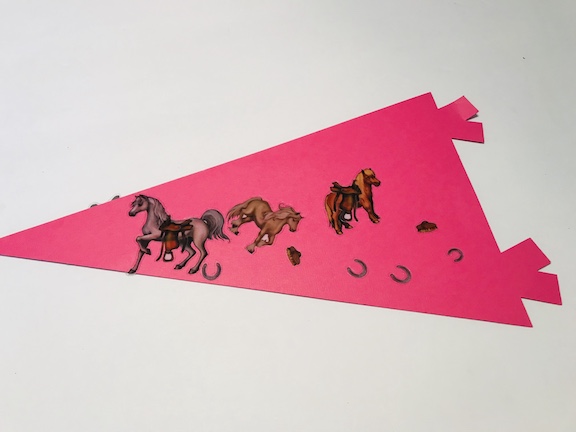 The name recognition pennant craft is a fun and creative way to practice name recognition. Would your child like making one? Wouldn't these be so cute as a back to school craft and on a bulletin board for Kindergarten?
amzn_assoc_placement = "adunit0";
amzn_assoc_search_bar = "true";
amzn_assoc_tracking_id = "jsparmo-20";
amzn_assoc_search_bar_position = "bottom";
amzn_assoc_ad_mode = "search";
amzn_assoc_ad_type = "smart";
amzn_assoc_marketplace = "amazon";
amzn_assoc_region = "US";
amzn_assoc_title = "Shop Related Products";
amzn_assoc_default_search_phrase = "Kids stickers";
amzn_assoc_default_category = "All";
amzn_assoc_linkid = "780153404d44c65e3adf89b4222ba5ca";