Unique Pac Man Valentines for the Classroom- Perfect Idea for Older Kids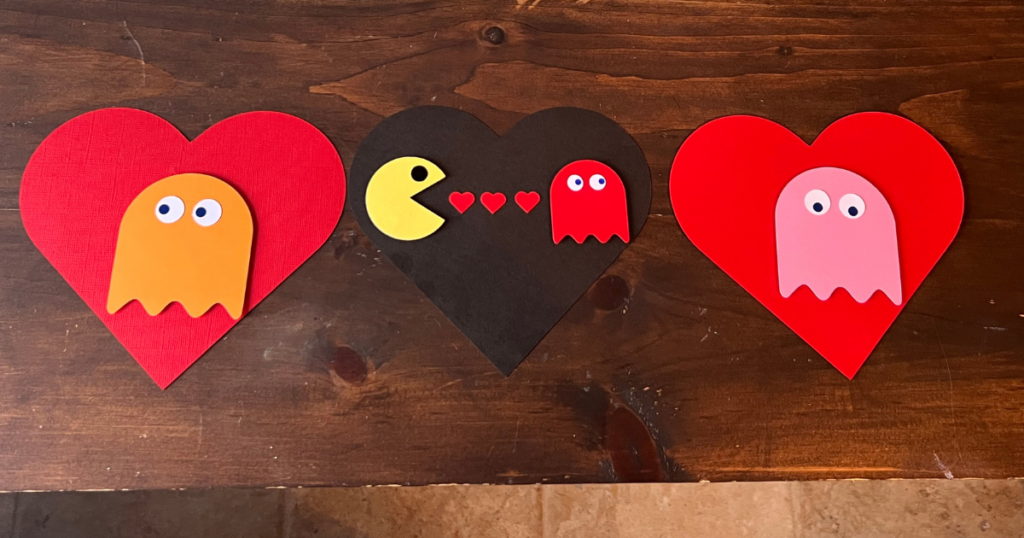 Note: As an Amazon Associate, I earn from qualifying purchases. If you click on a link from Amazon or another of my advertising affliates, I will earn a small commission at no additional cost to you. Please see my full disclosure policy here.
One thing I love to make as a crafty mama is my kids classroom valentines with my Cricut. Making them exactly what they want makes my heart so happy and I get to play with paper. One thing that makes me a little sad is that my kids are growing up and my oldest is in 4th grade so this year Valentine Cards were a little tough. Plus he shares his opinion now on exactly what he wants and I couldn't get him to take my suggestions. Today I'm going to show you how to make a cute and easy Pac Man Valentines with Cricut. I will show you my son's card and the card I wanted to make. The cards are very similar, but the one I wanted to make has a bit more detail on it.
Before getting started, download a retro gaming font to use for the Valentine's Day message. You will also have to upload the Pac Man ghost to Design Space or use a ghost from Design Space.
How To Make a Pac Man Valentines with Cricut
To get started choose the size of the heart you want as your base. The heart I made is about 6 inches. Yes I know it's large, but honestly it looks great. The heart can be any color that you want. My son chose red hearts and I'm making one on black because that's the color of the Pac Man game background.
Next upload the ghost shape or use one from Cricut Design Space. The ghost are orange, blue, pink and red. I had no idea that the ghost actually have names. Did you? The ghost are measurements are in the photo below.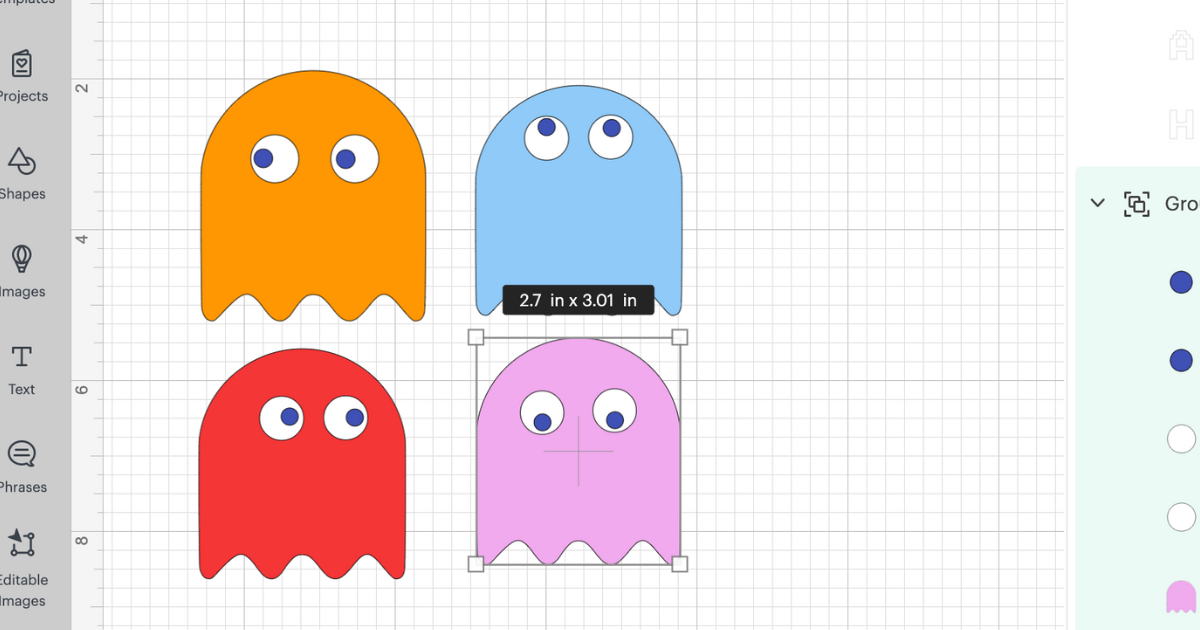 Then add their cute little eyes which are circle shapes. The ghost and the white of the eyes are created with card stock and the blue circles of the eyes are vinyl.
Using 3d foam dots is one of my favorite crafting tools and since these are not going in the mail, they are popped up! My son loves crafting too so he had a great time putting the ghost on all the Valentines.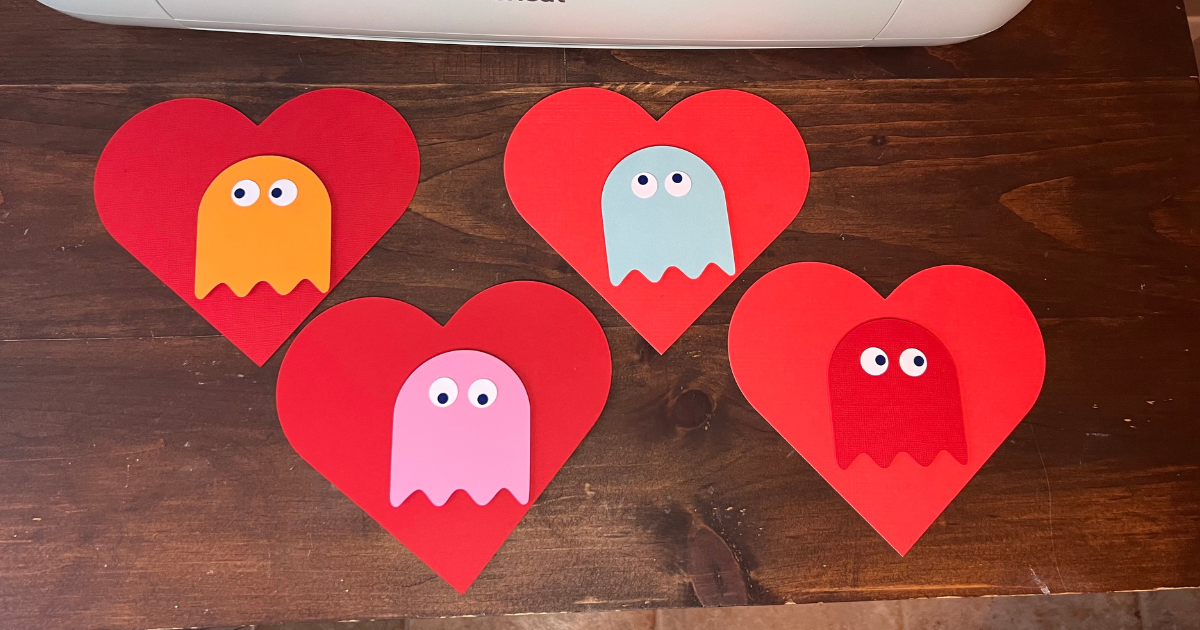 As for the message, you can make it anything you want. 4th grade is a tricky year, so his just says "Happy Valentine's Day" with the retro gaming font. I used the Cricut Card Stock Sticker paper for the lettering and it was amazing! It made adding the message so easy and it looks awesome! The retro gaming font just takes me back to my youth.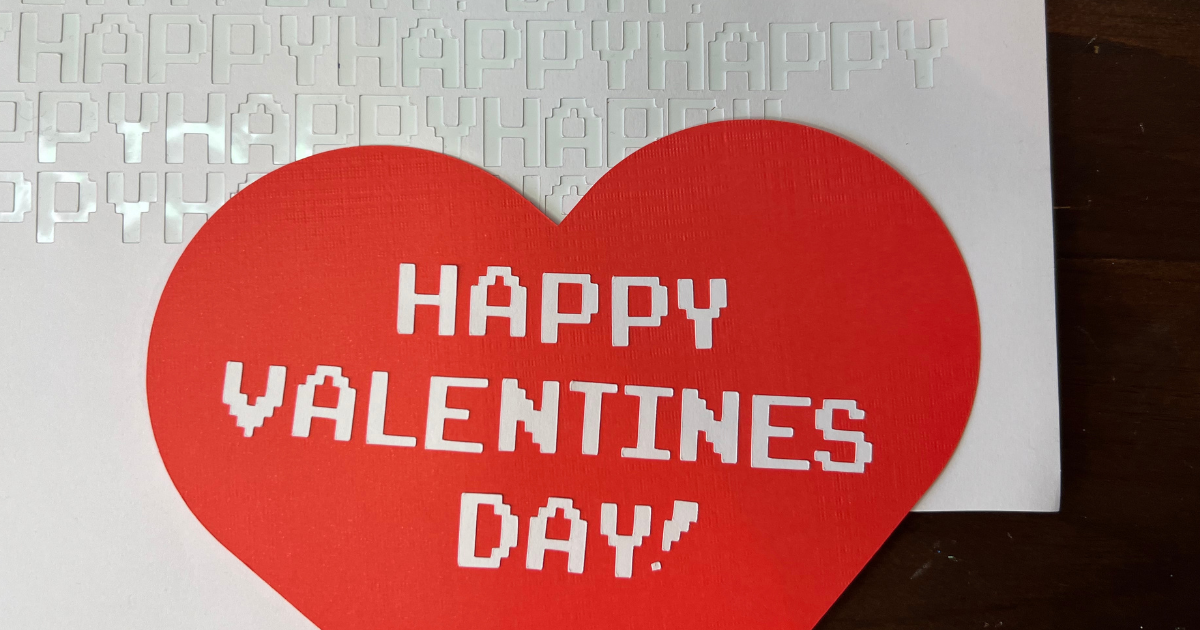 Pac Man Classroom Valentine Card #1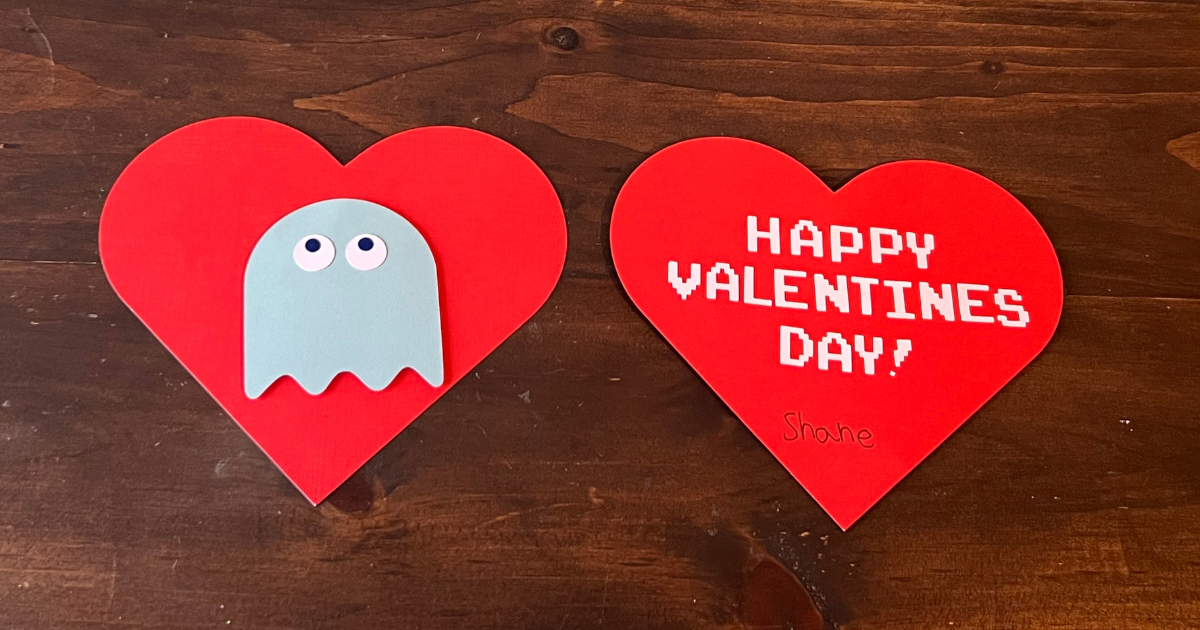 Card #2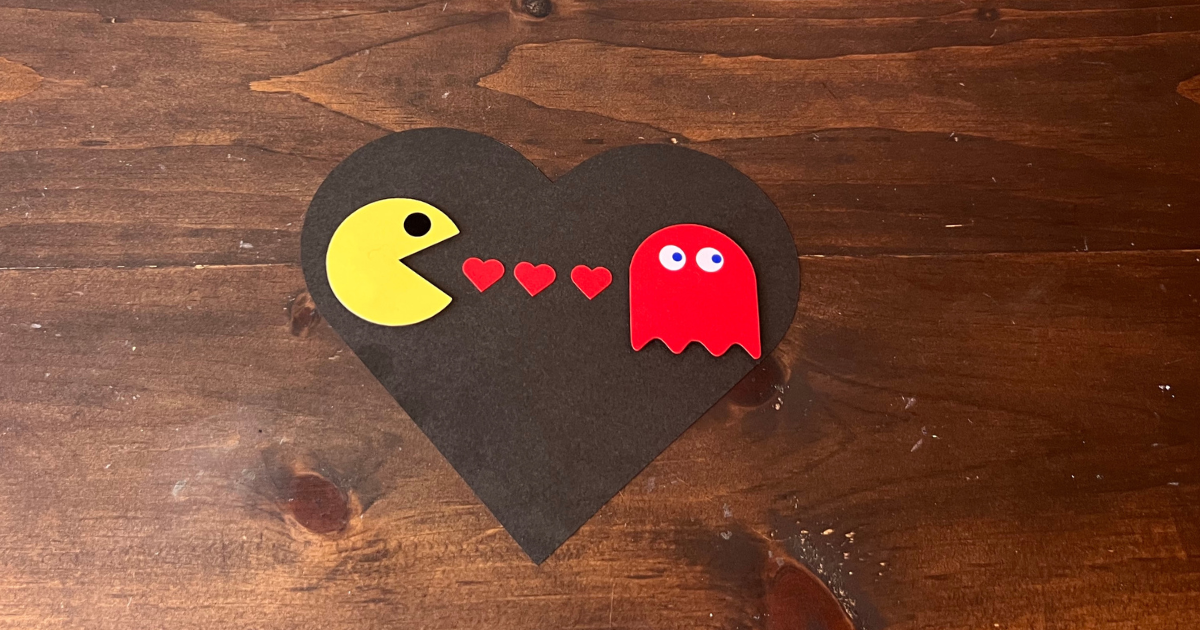 Which card is your favorite? Even better is that you and your child can create these together. It's these little moments that make the best memories! If you are a crafty mama too, don't miss out on my Valentine Lollipops Holder or this Easy and Quick Dollar Tree Heart Wreath for Valentine's Day.