Rae Dunn Inspired Christmas Signs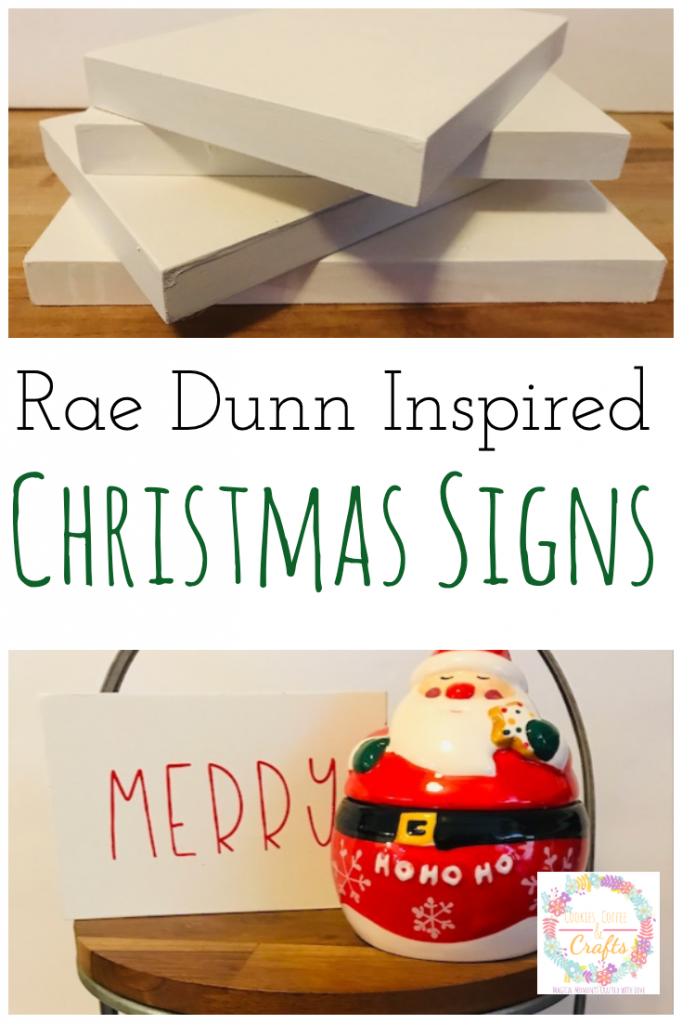 Note: As an Amazon Associate, I earn from qualifying purchases. If you click on a link from Amazon or another of my advertising affliates, I will earn a small commission at no additional cost to you. Please see my full disclosure policy here.
I'm in love with all of the Rae Dunn Christmas decor! I just can't help it and I need to add some to my decor. I'm going to show you an easy way to make Rae Dunn Inspired Christmas Signs that will make your Christmas decor shine. Your home will be merry and bright for a holly jolly Christmas. Today my crafty Cricut friends and I are sharing with you Christmas projects for your home.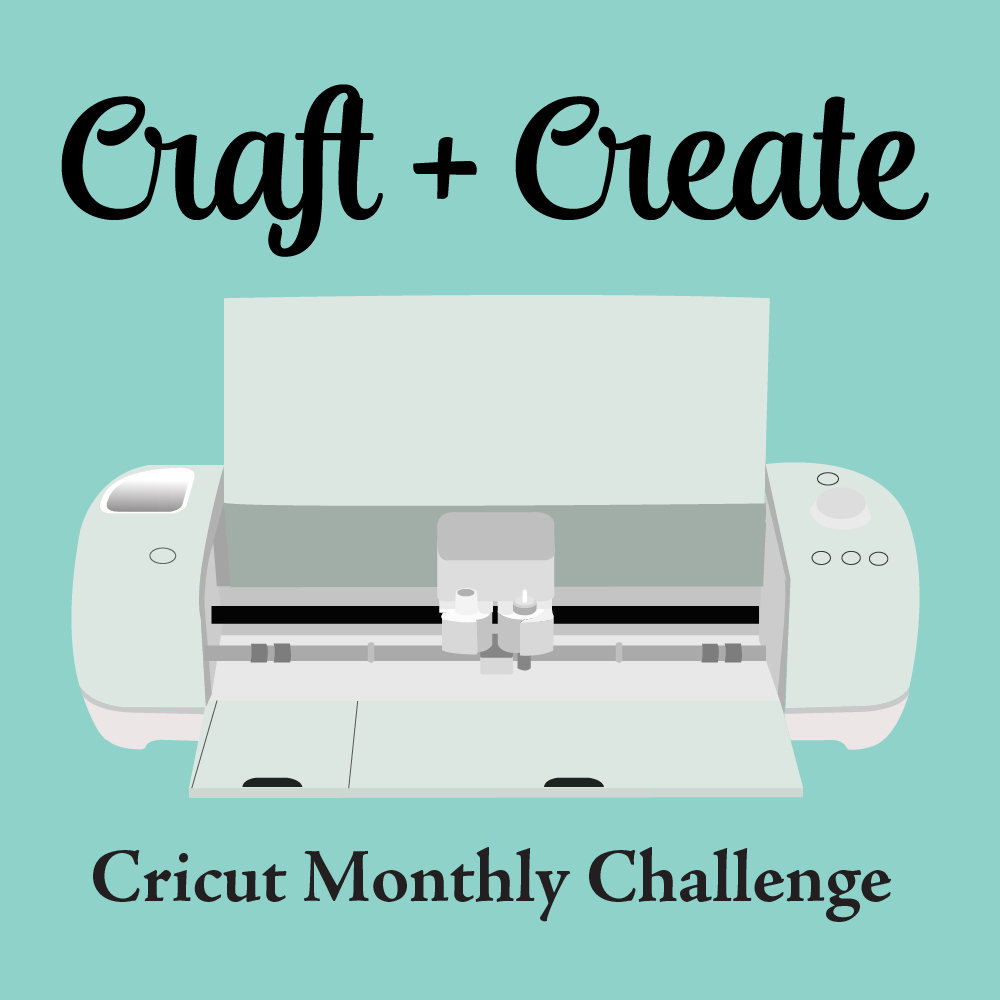 Below our some affiliate links and I may make a small commission for purchases.
Supplies For Christmas Signs Inspired by Rae Dunn
3/4 Plywood
Banding Tape
White Paint
Red Vinyl
Transfer Paper
Cricut Maker
The hardest part of this project (as it always is) was choosing what to put on the signs. I decided to use Holly Jolly, Merry, Christmas, and bright, but before I can start decorating I have to get my signs ready.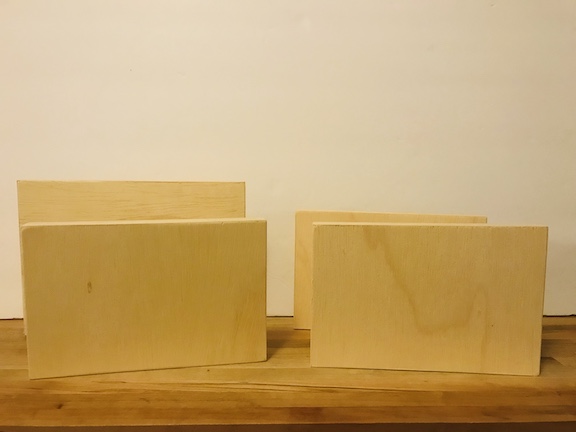 Let's Create some Rae Dunn Inspired Christmas Signs
From other projects I had rectangle pieces of plywood that would be perfect for these signs. To give the signs a nice smooth edge, I put banding tape on the sides to give the wood a nice clean smooth look.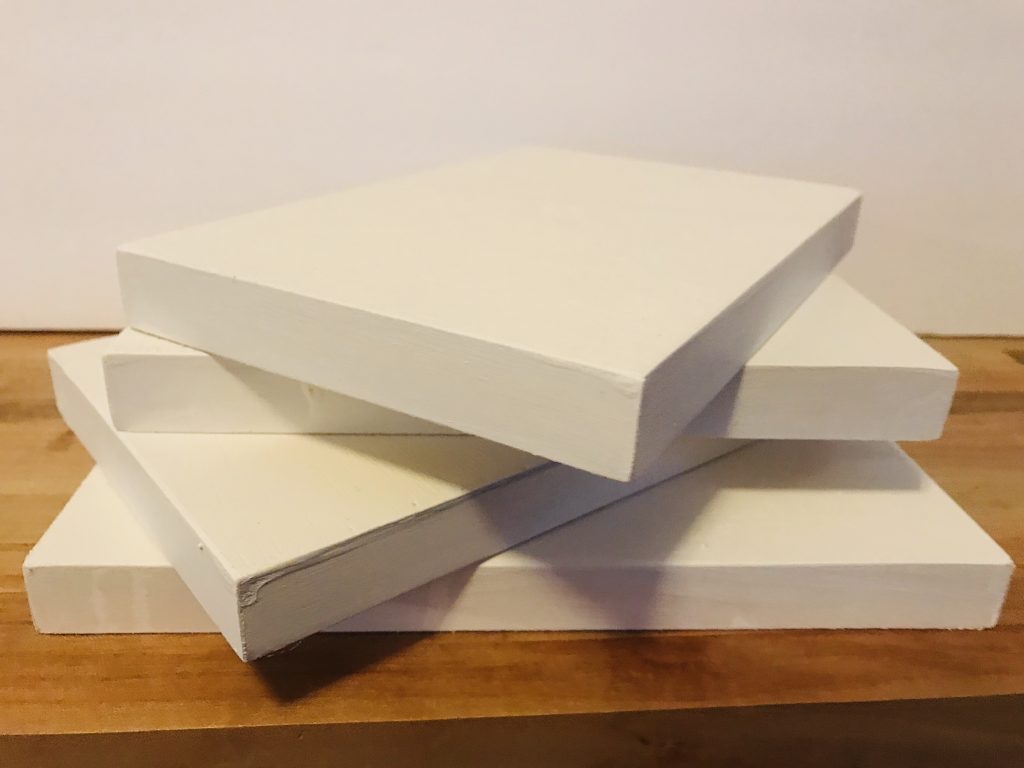 Then I painted all the signs white and created the designs in Cricut Design Space™. Personally I like to use the Desmond font for Rae Dunn Inspired projects.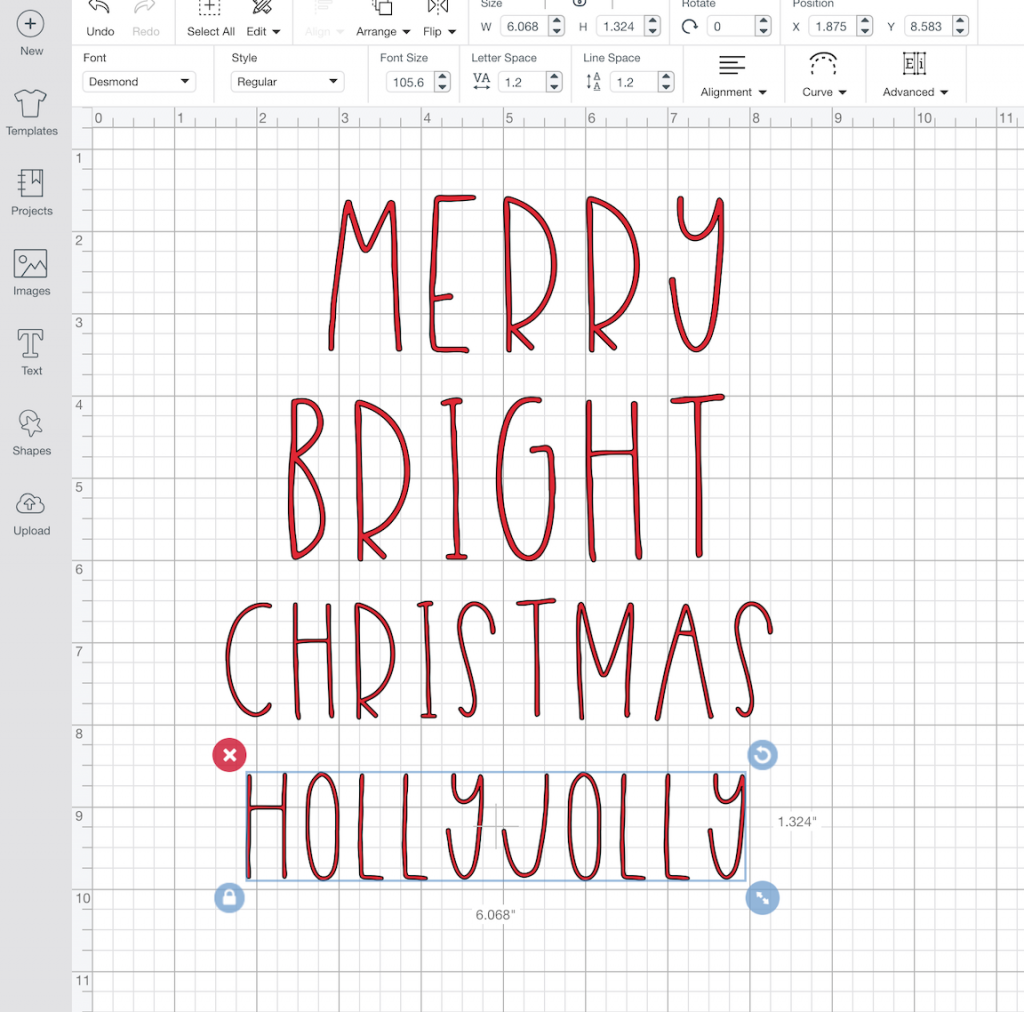 I cut all the designs in red Oracal 651 vinyl using my Cricut Maker
.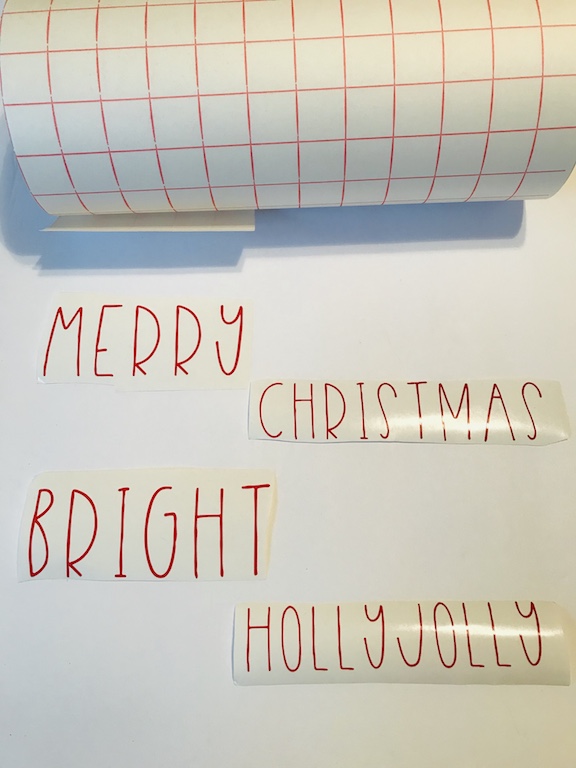 These words are so cute, I can't wait to put them on my signs. My Christmas decor this year is going to be so merry and bright.
Add the words with Transfer Paper
and start decorating.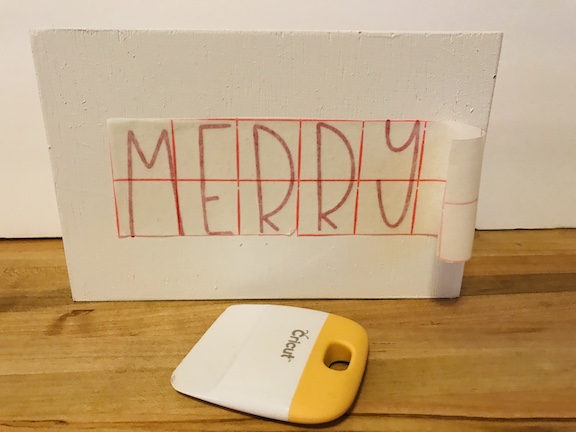 Since the signs have different sayings, you can make Merry Bright or Merry Christmas.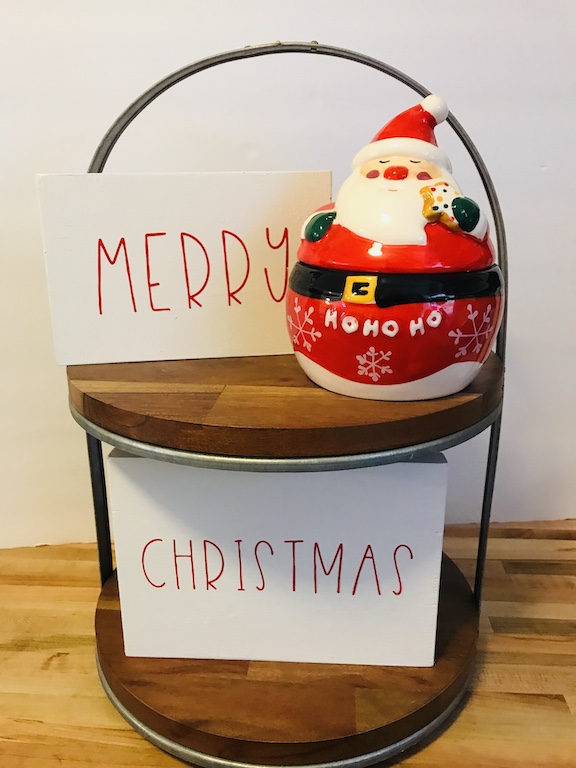 Merry Bright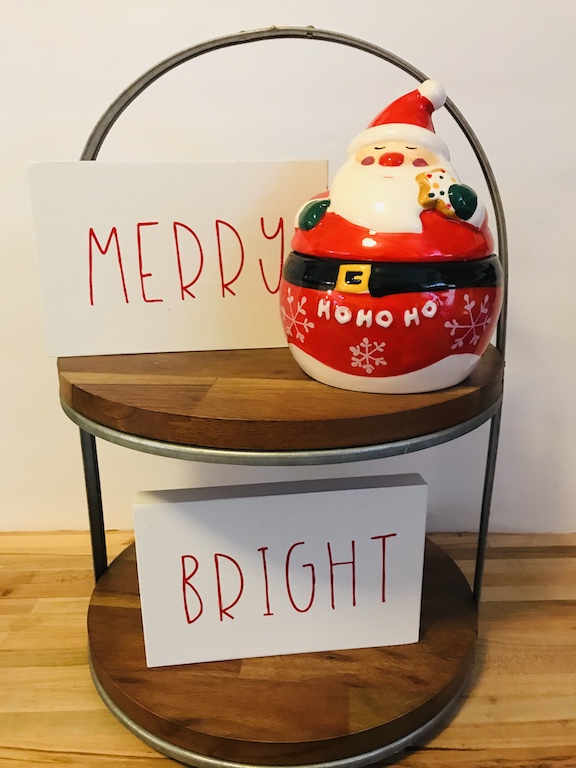 Holly Jolly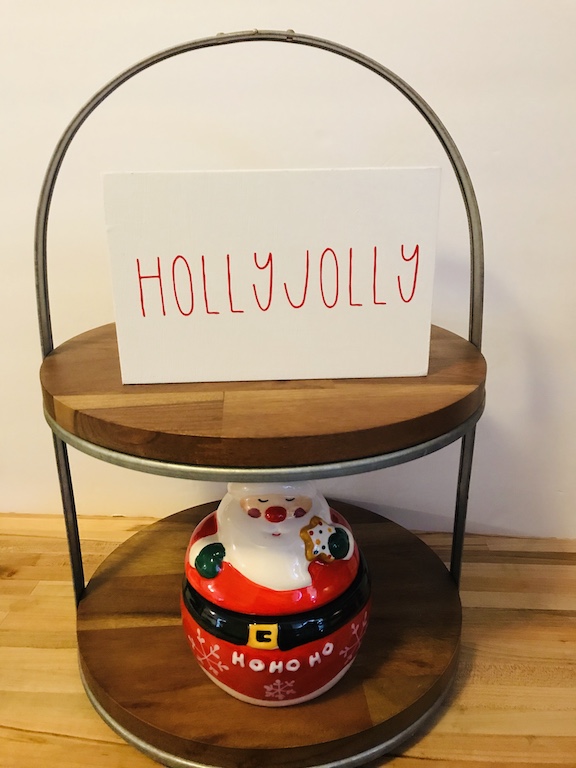 The signs would look great all together too, but since I'm not quite ready for Christmas decor yet I haven't decided. I think the signs would look great with some trees in my new open kitchen cabinets. More pictures will be coming soon as the Christmas decorating begins!
Do you think you would like some Rae Dun Inspired Christmas Signs in your home this holiday season?

Watch Me Whip Oven Mitt Gift Idea / Make Christmas T-shirts with Cricut / Rae Dunn Inspired Christmas Signs / Mini Reverse Canvas Ornaments / How to Use Cricut Maker and Chalk Couture to Make Christmas Ornaments / Painted Chipboard Christmas Wreath / Days Until Santa / Glitter Cardstock Gift Card Holder / Believe in the Magic Gift Bags /Easy-to-Make Christmas Tree Art /DIY Winter Wonderland Cloche (with FREE Cricut Cut Files)