St.Patrick's Day Ribbon Wreath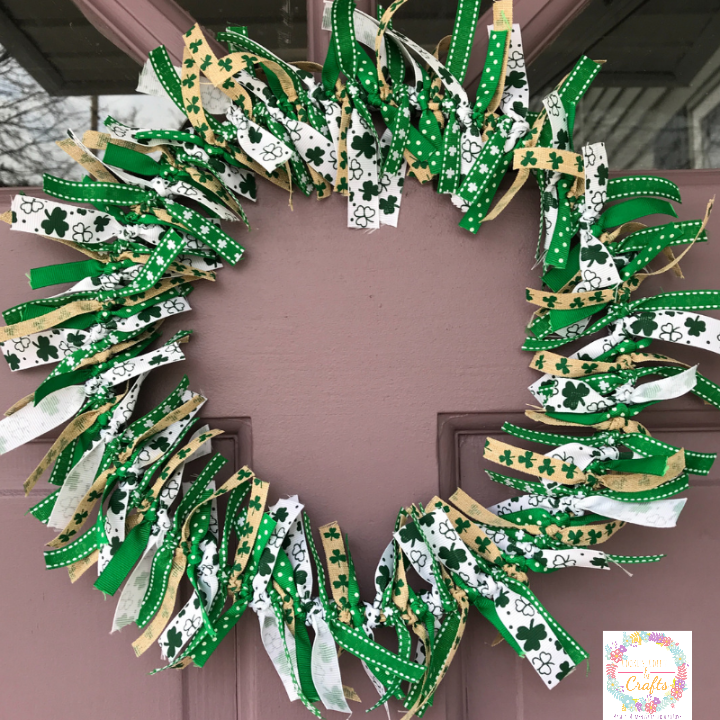 Note: As an Amazon Associate, I earn from qualifying purchases. If you click on a link from Amazon or another of my advertising affliates, I will earn a small commission at no additional cost to you. Please see my full disclosure policy here.
I love all things Irish and ribbon, so making a ribbon wreath for St. Patrick's Day is perfect. The ribbon wreaths always look so pretty with the ribbon patterns and colors. This kind of wreath can be made by anyone, no craftiness needed, all you have to do is cut and tie. Are you ready to learn how to make a St.Patrick's Day Ribbon Wreath?
When we moved into our house a few years ago, I realized I needed a lot of new decorations because we had so many doors. A front door, a side door, a door to the garage and those are just the doors to the outside. I really enjoy decorating for the seasons and holidays, so I thought of all the fun ways to decorate all of my doors. It's always exciting to have new craft projects and I love making wreaths.
Supplies for DIY Ribbon Wreath
Variety of Green or St. Patrick's Day Ribbon
Embroidery Hoop
Scissors
Ruler
Let's Create a St.Patrick's Day Ribbon Wreath
I bought a few different ribbon styles for St. Patricks Day and then I cut all the ribbon about 7 inches long. At Hobby Lobby you can find holiday/seasonal ribbon in the regular ribbon section and get it when the ribbon is 50% off. That's how I buy all of my ribbon.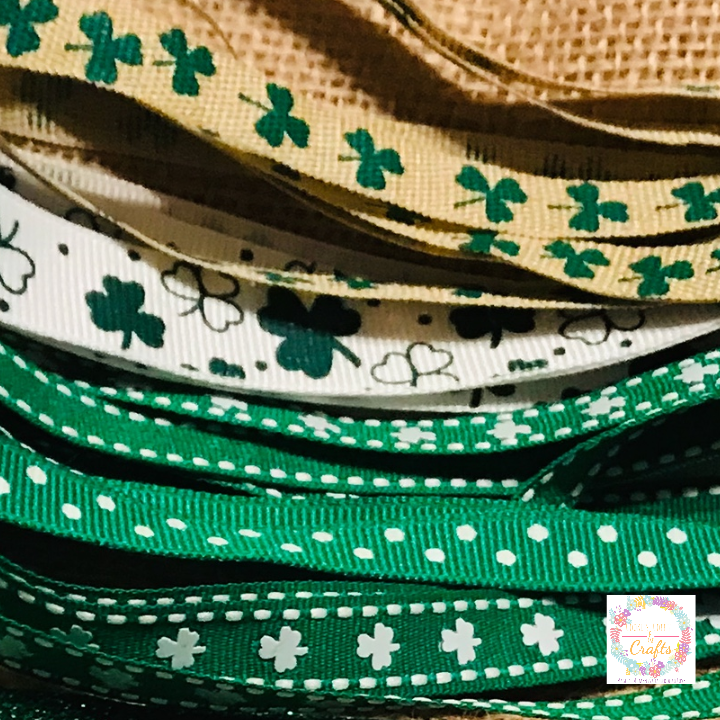 Variety of Ribbon- it took 4 spools of ribbon and a little bit more. Always buy extra. I bought 2 spools of each ribbon because I didn't want to run out. Remember the amount of ribbon you need will depend on the size of the embroidery hoop.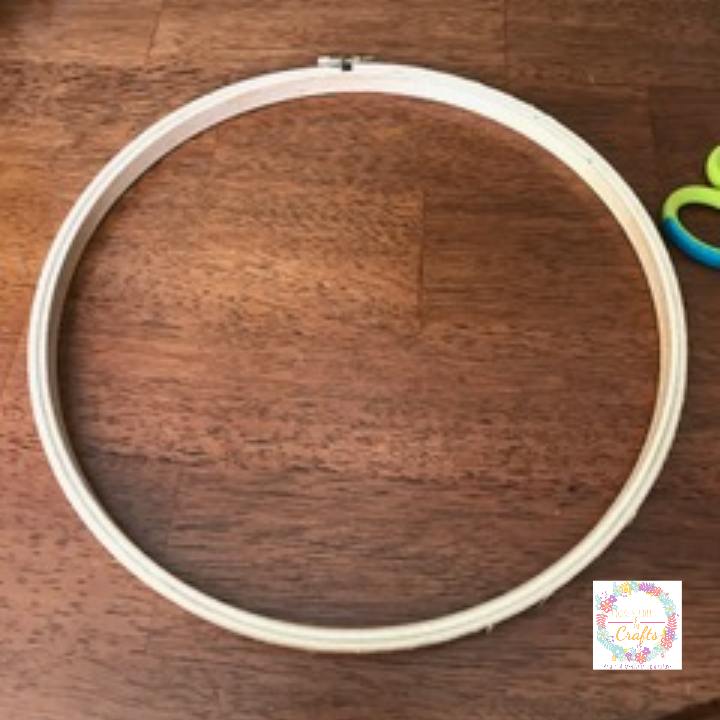 Then I start tying the ribbon around the wreath in a pattern. I like to use an embroidery hoop to tie the ribbon on because you don't need to use as much ribbon and it's not as time consuming as a wire wreath, like my Valentine's Day Wreath .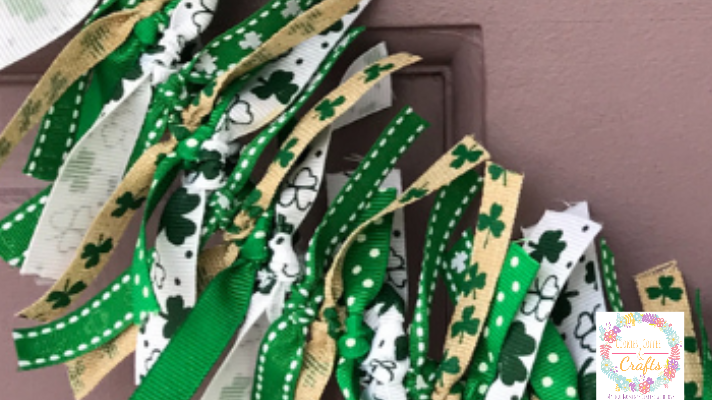 Here is the finished St. Patrick's Day Ribbon Wreath. If you love burlap wreaths, this is the DIY St.Patrick's Day Wreath I made with the leftover ribbon from this wreath.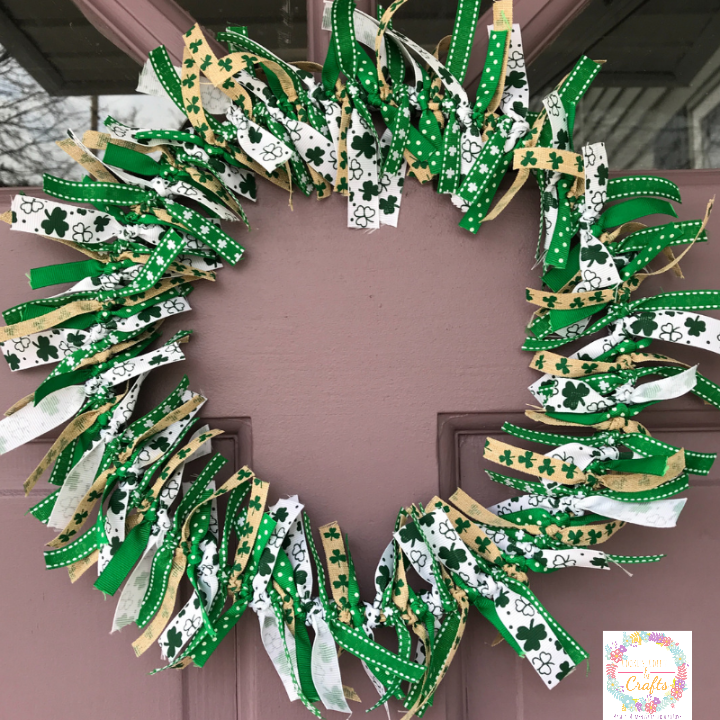 A neat thing about this wreath is, you can decide which side of the wreath you like the best. Which side is your favorite?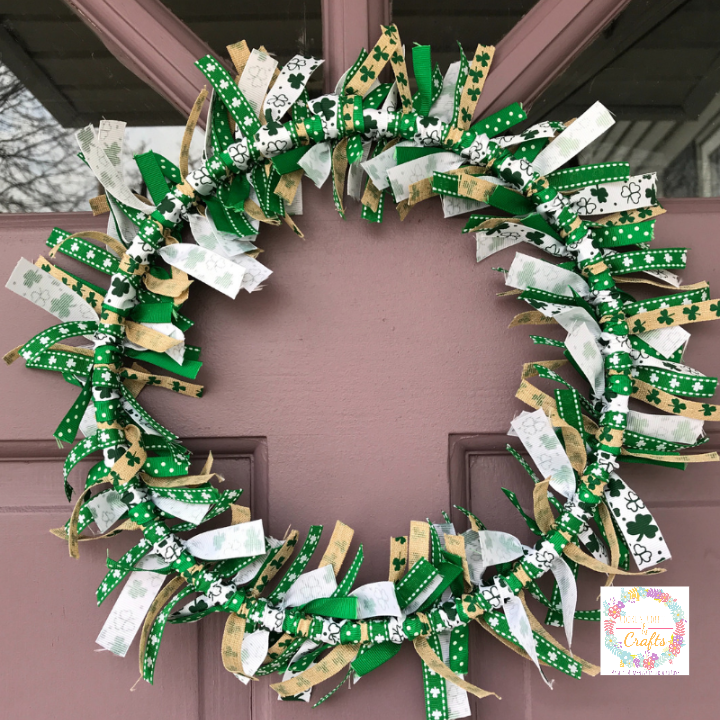 May your blessings outnumber the shamrocks that grow, and may trouble avoid you. wherever you go!