Summer Pizza Pan Wreath- DIY Dollar Tree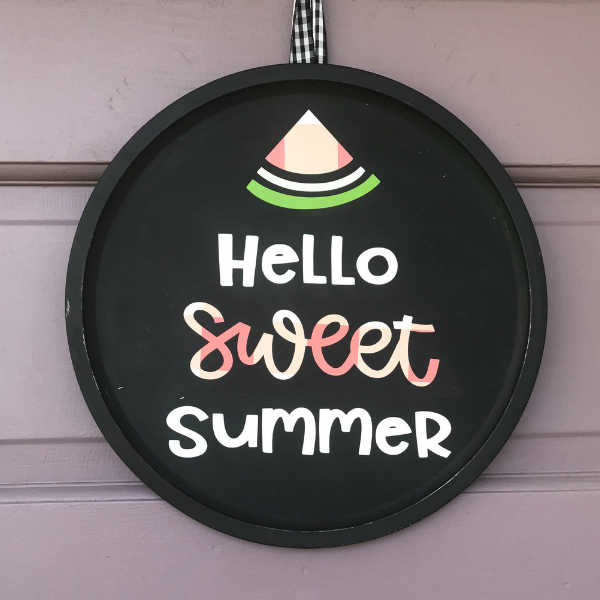 Note: As an Amazon Associate, I earn from qualifying purchases. If you click on a link from Amazon or another of my advertising affliates, I will earn a small commission at no additional cost to you. Please see my full disclosure policy here.
I've been decorating my doors with a flip flop theme for summer for as long as I can remember, but this year I'm switching it up to watermelon. Watermelon and summer time are just a perfect pair. My family always looks forward to watermelon season. To get started with my watermelon summer decorations, I'm making a summer pizza pan wreath. These are just so easy and super cheap to make.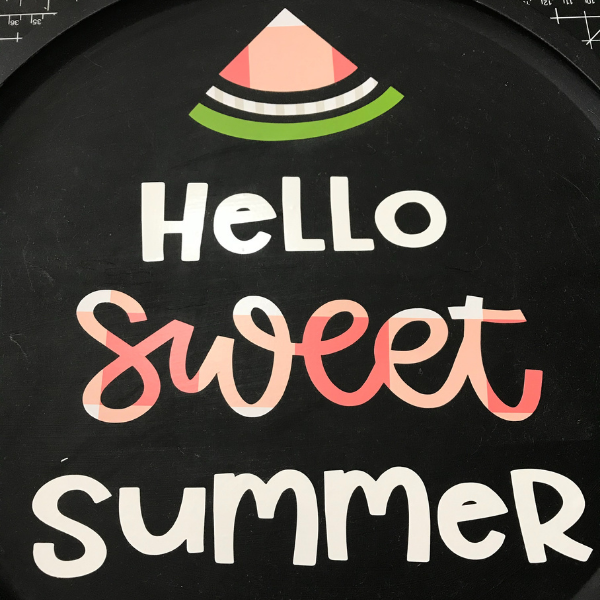 Making pizza pan door hangers is one of my favorite Dollar Tree crafts that I love to make. I grab them whenever I see them at the Dollar Tree because sometimes they are hard to find. I've made this cute spring pizza pan wreath and a fall pizza pan craft. I almost have all the seasons created, I just need a winter one, but I can wait for that. My mind is spinning with ideas though.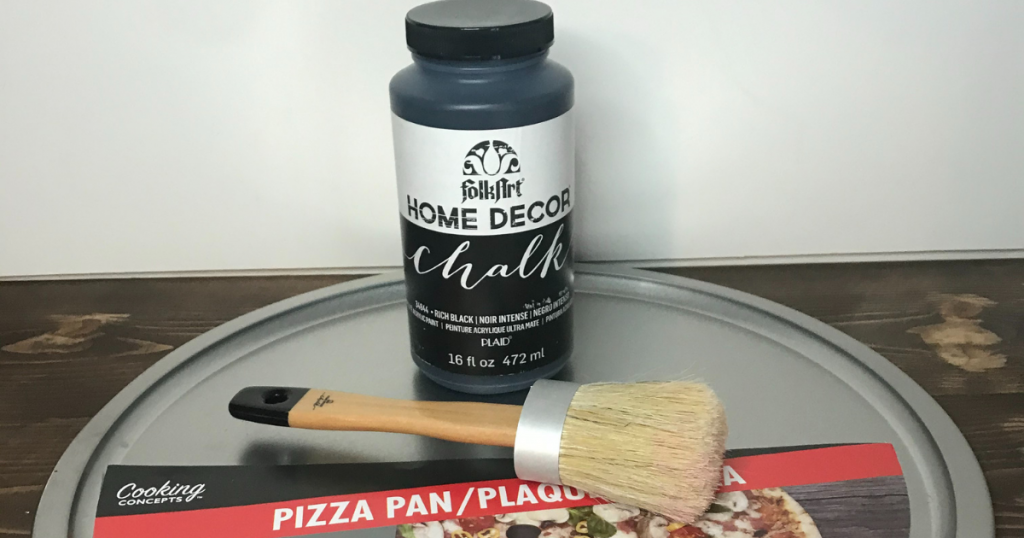 Supplies for Watermelon Pizza Pan Craft
Dollar Tree Pizza Pan
Folkart Rich Black Chalk Paint
Chalk Paint Brush
Folkart Clear Wax
Vinyl: Plaid, Grey Stripe, White Cricut Vinyl, and Lime Green Cricut Vinyl
Transfer Tape
Cricut Machine (Buy it on Amazon or Buy it on Cricut)
Cricut Tools (Buy on Cricut or Buy on Amazon)
Summer Pizza Pan Design Space File

Let's Create a Summer Pizza Pan Wreath- DIY Dollar Tree
Start by choosing your design in Cricut Design Space for your summer pizza pan wreath. I chose quite a few and put them on the circle template, but I kept coming back to the watermelon one. There are quite a few good summer quotes in Design Space.
The first thing to do is create your design in Cricut Design Space™. By creating the design, you can choose the vinyl colors and what color to paint the pizza pan. I really think the white, pink, green and grey are going to pop off the black.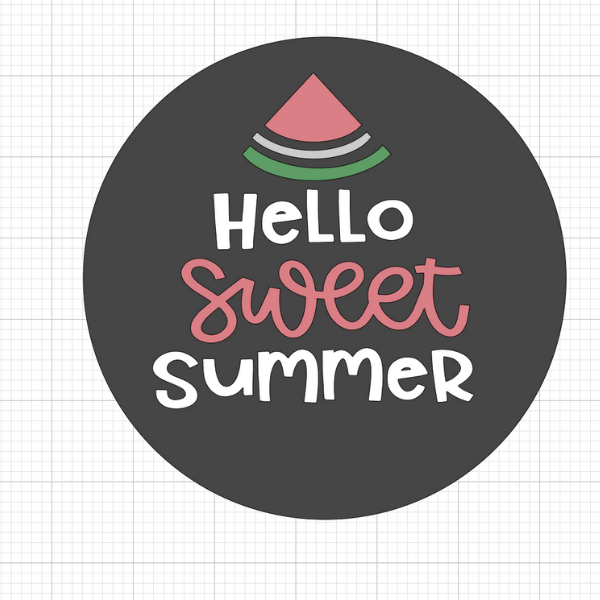 I fell in love with this watermelon design that I found in Cricut Design Space. Make the circle shape as a template in Design Space 11.88×11.88 so that you can size the image correctly to fit on the pizza pan craft. I hide the circle image before cutting the design.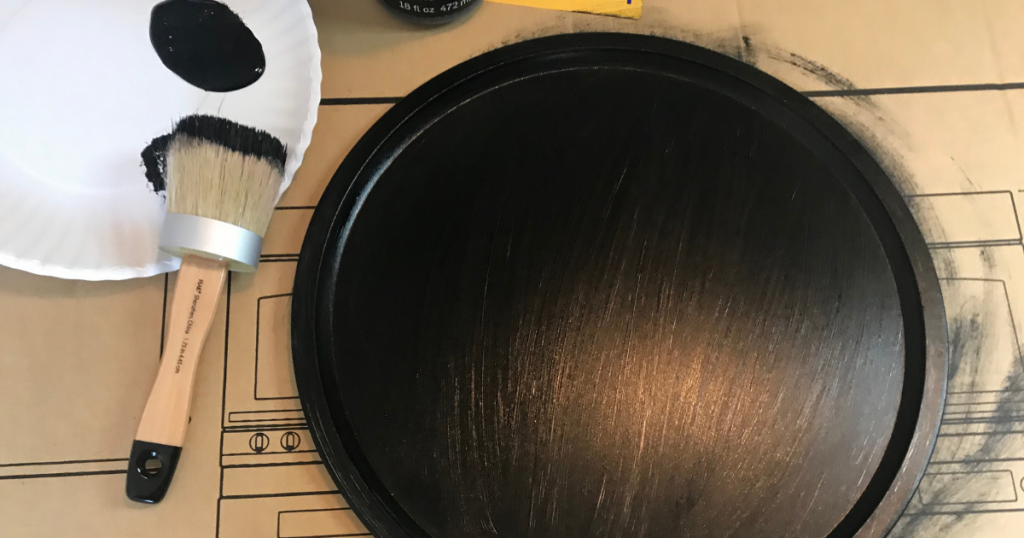 I painted my pizza pan with Rich Black Chalk Paint with a chalk paint brush. The chalk paint brush, makes such a huge difference. If you like to paint with chalk paint, make sure you have a good chalk brush. Wait two hours and then apply a second coat.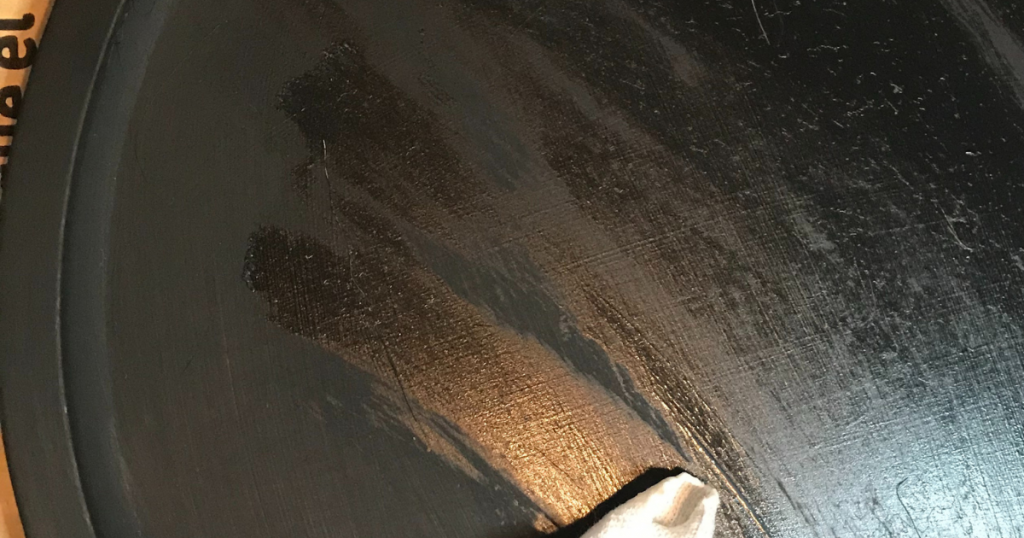 After the second coat dries, apply the clear wax with a wax brush or lint free cloth. For some reason, some of the black paint went onto the cloth when I added the wax. This is the only color that this has ever happened with before. I'm not really sure why, but it didn't effect the paint job. Let the wax dry for 24 hours and then buff it with a lint free cloth for a pretty shine. When I buffed the wax, I liked the way it looked by letting some of the metal shine through around the edges of the pizza pan.
Cutting the Vinyl Design with Cricut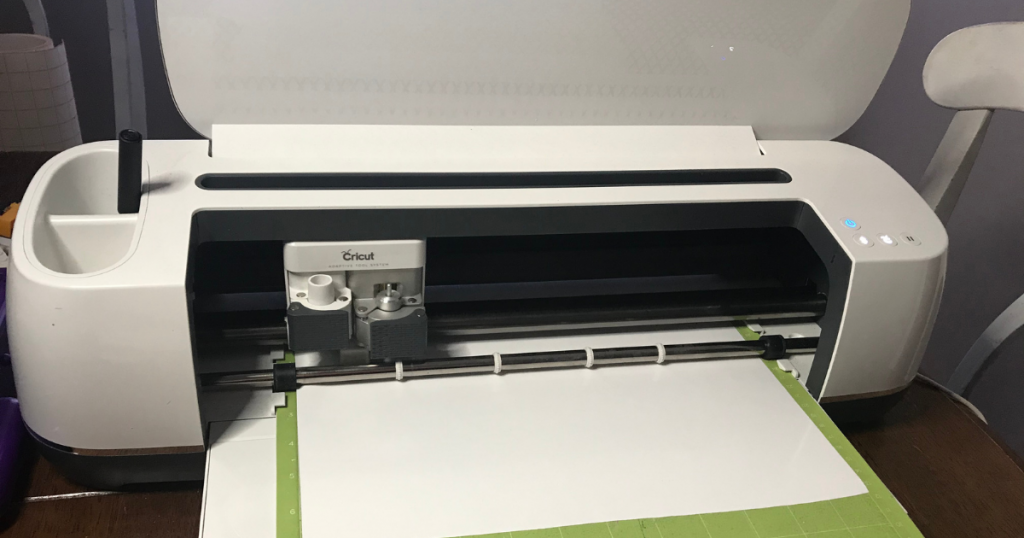 When I'm waiting for the wax to dry, I cut my design with my Cricut Maker . Cut the design in permanent vinyl and weeded the design so it's ready to be applied as soon as the pizza pan is ready. I found the pink plaid and grey stripe vinyl in the Target dollar spot for $3 a pack for 3 sheets. I thought it would be perfect for this watermelon design.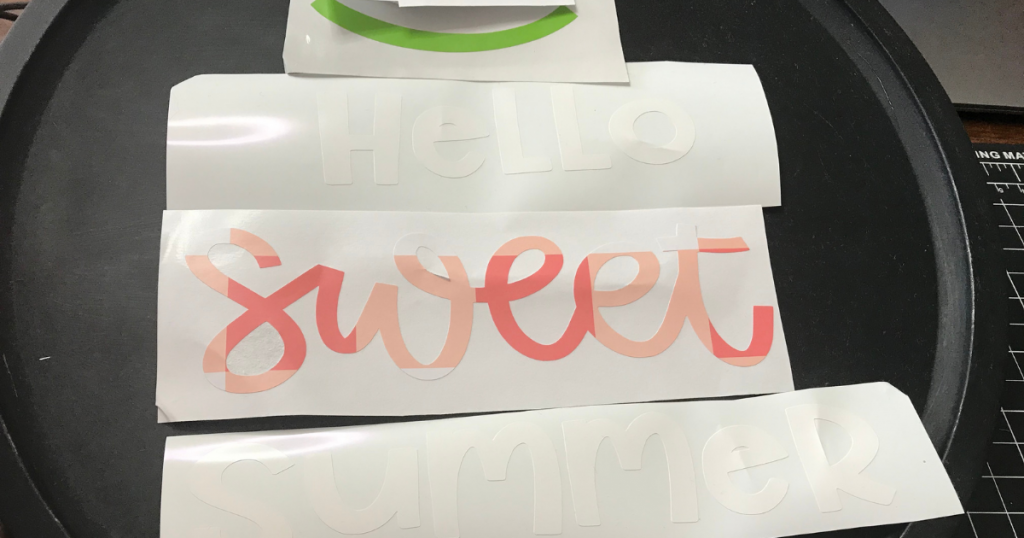 Adding the Cricut Summer Design to the Pizza Pan
Once the Dollar Tree pizza pan is ready, use transfer tape to apply the watermelon design to the summer pizza pan wreath. Don't forget to layout the design to decide how close to the top to start applying the vinyl design.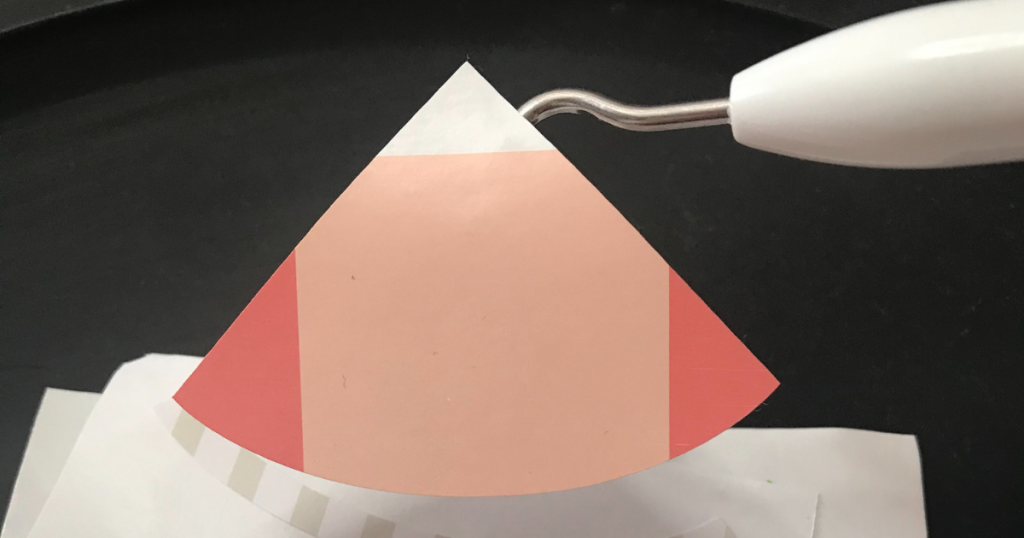 Start by applying the slice of watermelon first and then the rest of the pieces. When the pizza pan is ready, choose a matching ribbon and hot glue it to the back for the pizza pan to hang on your door.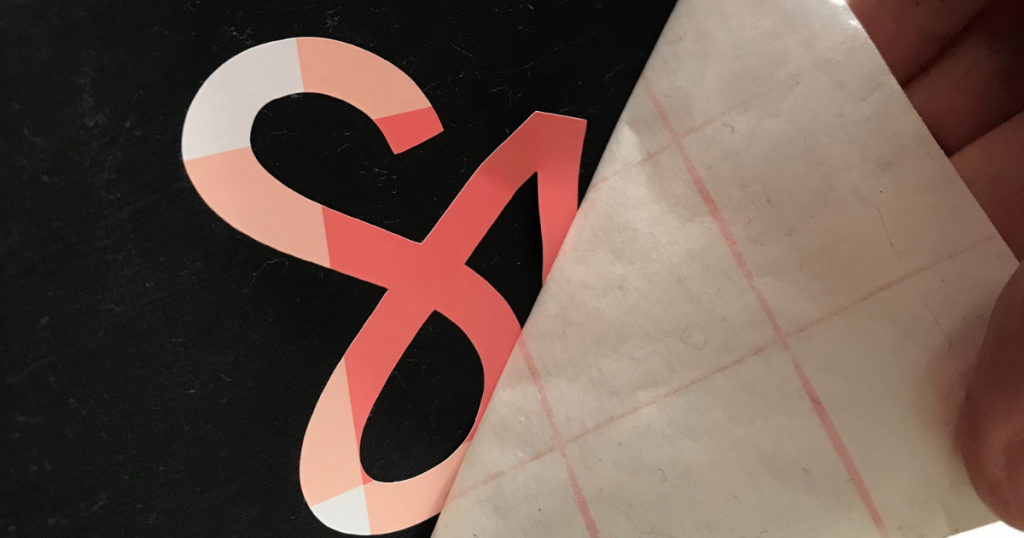 Who's ready to celebrate watermelon season? I am and I can't wait to make more watermelon decorations for summer. Now what what should I make next?