Easy Mother's Day Picture Frame Craft- Kid Made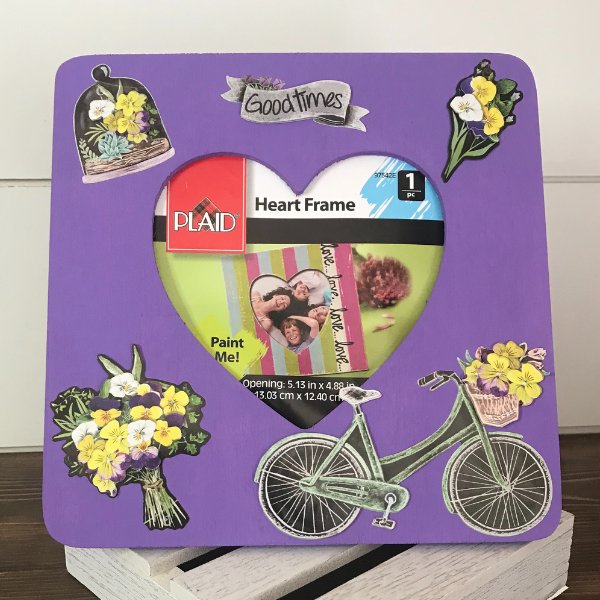 Note: As an Amazon Associate, I earn from qualifying purchases. If you click on a link from Amazon or another of my advertising affliates, I will earn a small commission at no additional cost to you. Please see my full disclosure policy here.
One thing all moms love our pictures of their kids. I can't help myself and I take pictures of everything. It's so awesome now to have cameras with us all the time. How did we ever live without them before? Take one of those adorable pictures of the kids and make this easy Mother's Day Picture frame craft- kid made and approved.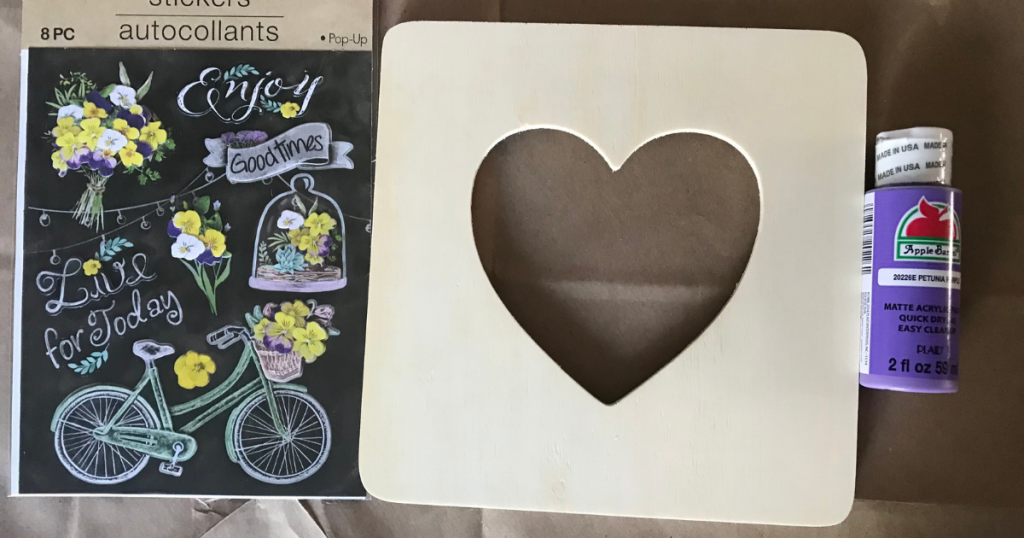 Grandmas and moms will love it. It's also easy for dads to make with the kids too. I'm giving all the supplies to my husband and letting him make this with the kids. I can't wait to see the finished picture frames and I'm sure my husband will say something like "I'm never doing this again" because something crazy will happen. It usually does. Another really easy homemade gift for Mother's Day are clay magnets, the kids made these last year and loved creating them.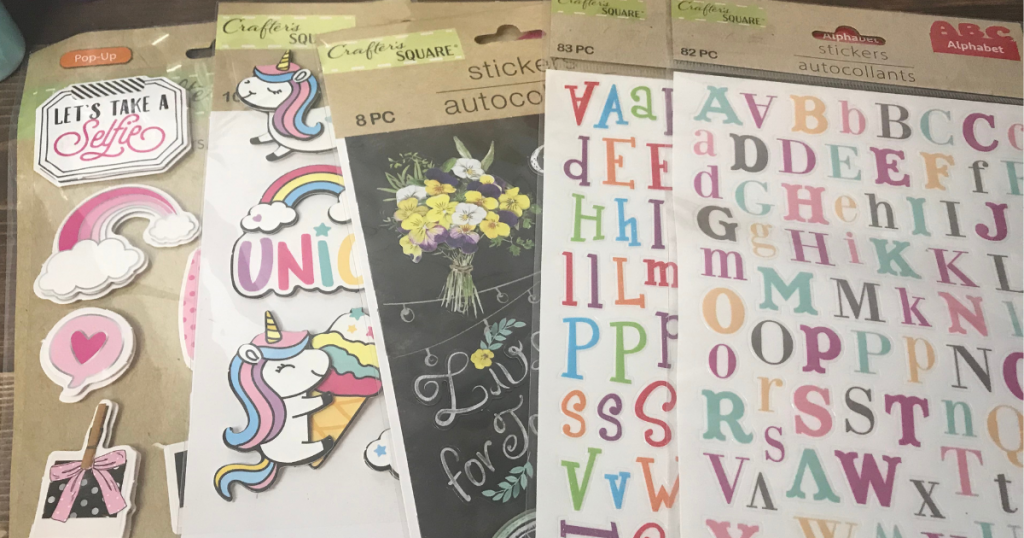 Buy any plaid crafts frame, some paint and stickers from the Dollar Tree and create this one of a kind Mother's Day gift.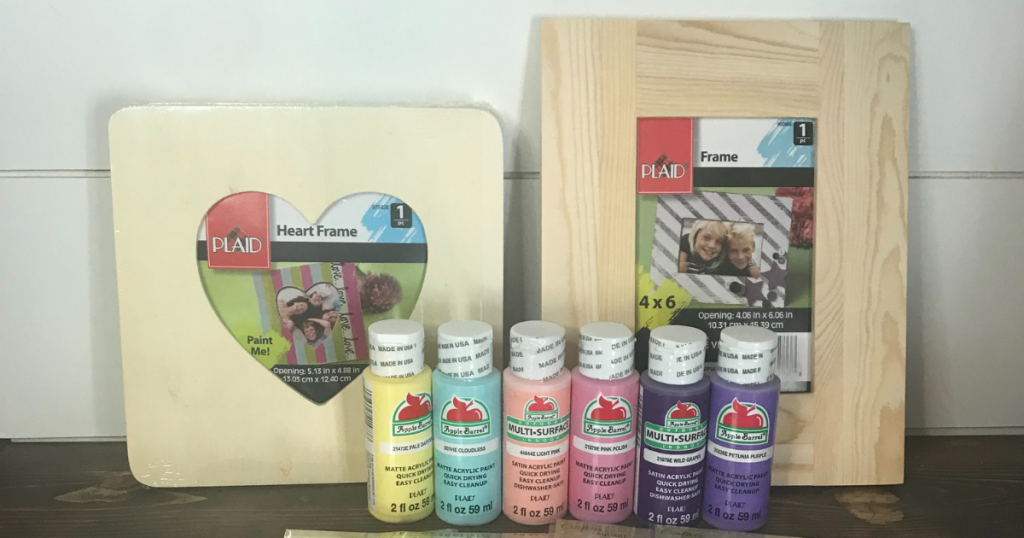 Supplies for the Easy Mother's Day Gift from the Kids
Plaid Crafts Picture Frame- Heart Picture Frame on Amazon
Apple Barrel Paint in Assorted Colors- cloudless, wild grapes, pink polish, light pink, pale daffodil, petunia purple
Variety of Scrapbooking Stickers from the Dollar Tree
Depending on the supplies you have at home, this easy Mother's Day gift will cost about $3 to make. Seriously how cute are all these stickers. Every time I go back to the Dollar Tree, I'm amazed at the new craft supplies. I found the Plaid Craft wood frames at Walmart. The heart shaped ones are 97 cents and the nicer frame was $2.97.

Let's Create an Easy Mother's Day Picture Frame- Kid Made
To get started on the Mother's Day Picture Frame Craft, let the kids choose the color of paint they would like to use. I bought a variety of pinks, purples, yellows and blues.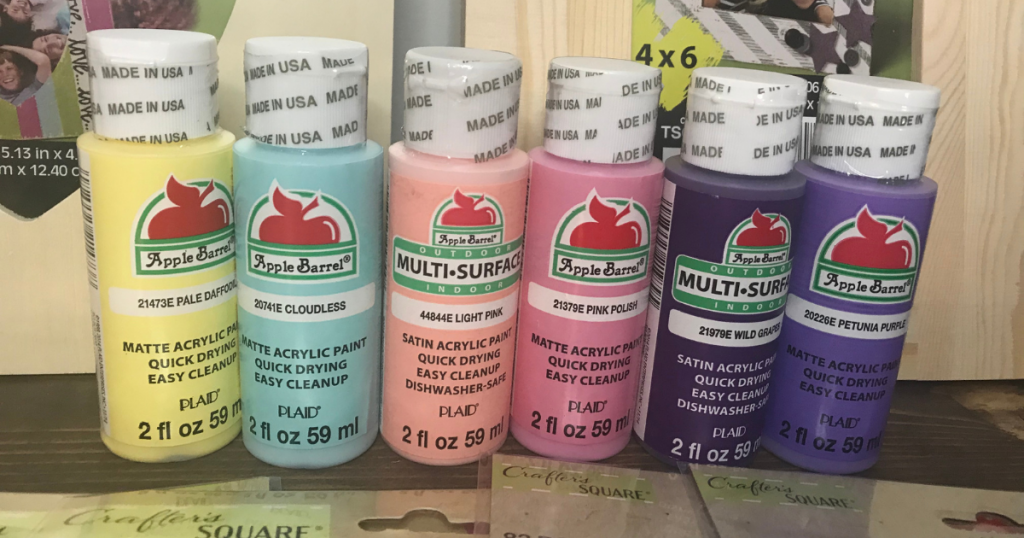 Put some paint in a paint tray and let them paint the picture frame. You might want to do two coats depending on how you like the look.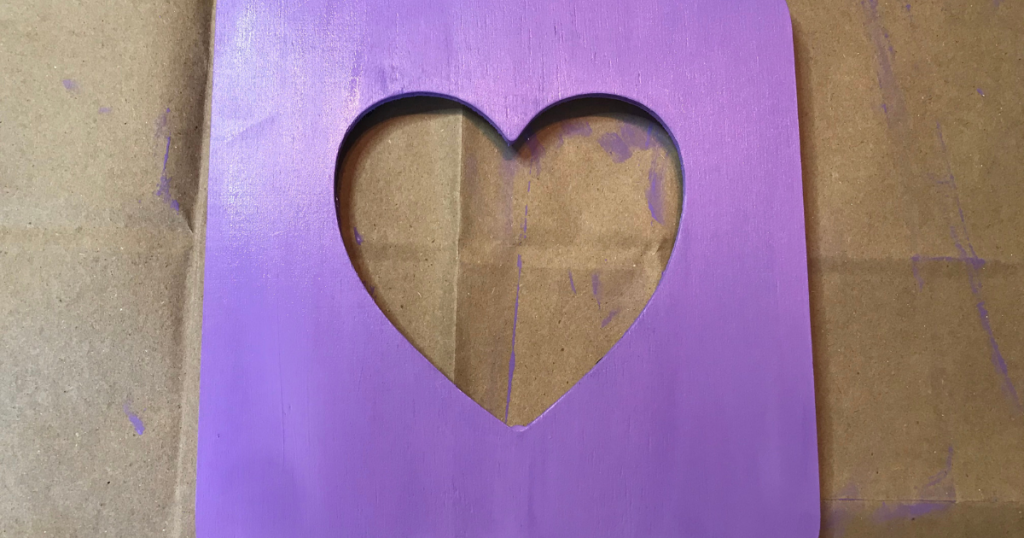 Let the kids go crazy for a bit and play while the frames dry. I know my kids will ask a hundred times if the frames are dry yet.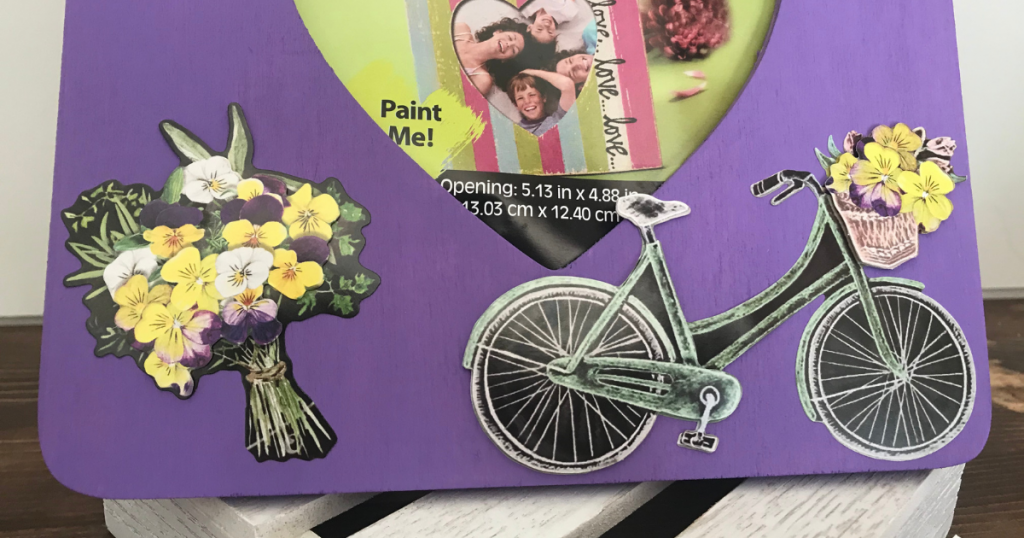 When the picture frames are completely dry, let the kids start decorating with the stickers. I also bought alphabet stickers so the kids could put Happy Mother's Day or I Love You or XOXO if they want too. This will also depend on the age of your kids too. Mine are 8 and 5 so they are able to do this. For younger kids I would put the message or just let them decorate with stickers.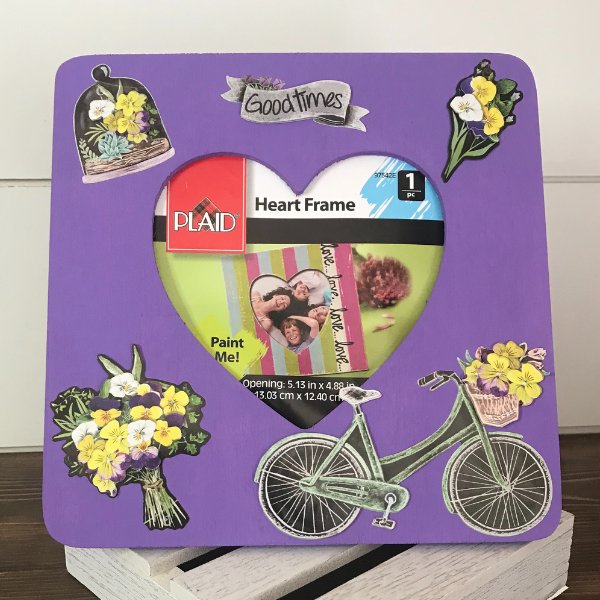 Choose a picture for the frame and your easy Mother's Day gift is all set. My kids love creating homemade gifts and this craft idea is always a hit. I should say any craft idea with paint is always a hit- they just love to paint.