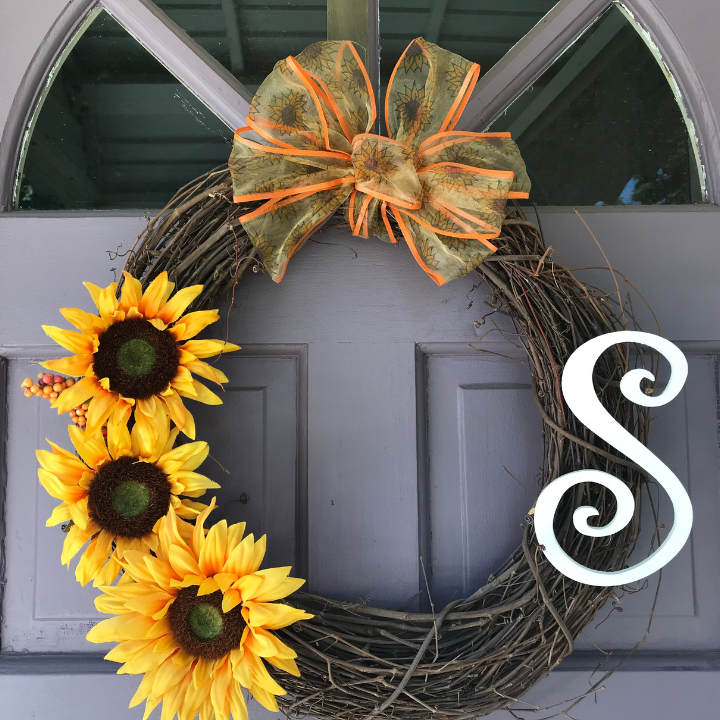 Note: As an Amazon Associate, I earn from qualifying purchases. If you click on a link from Amazon or another of my advertising affliates, I will earn a small commission at no additional cost to you. Please see my full disclosure policy here.
Sunflower season is the end of summer and the beginning of fall to me. The sunflowers in bloom are beautiful and just look amazing. After visiting the sunflower far, I just had to make a sunflower picture frame To celebrate sunflower season, I put up my favorite wreath. Can you guess what it is? A sunflower wreath.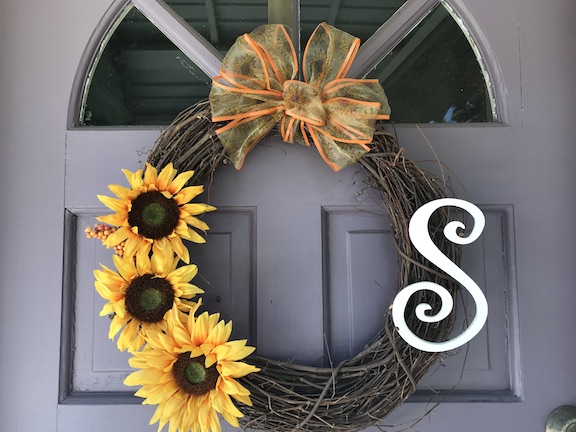 This wreath is the first wreath I've ever made. It's super easy and is a great wreath to start making with. I made this long before I decided to have a blog to share my creativity and to inspire others to create, but I had to share it. It's to pretty not to, plus I hope it inspires you to create to! Honestly wreaths are extremely expensive to buy, but cheap and easy to make.
Below are some affiliate links and I may make a commission for purchases made through the following links, here is my Disclosure + Privacy Policy.
Supplies for my DIY Sunflower Wreath
Grapevine Wreath 18″

Sunflower Ribbon
Sunflowers- (Here are some similar sunflowers)

Fall Berries
Letter
Hot Glue Gun/Glue
Let's Create an Easy Wreath for your Front Door
Step 1:
Place your sunflowers where you would like them on the grapevine wreath. Cut off the stem and hot glue them to the wreath. Then add berries by the sunflowers.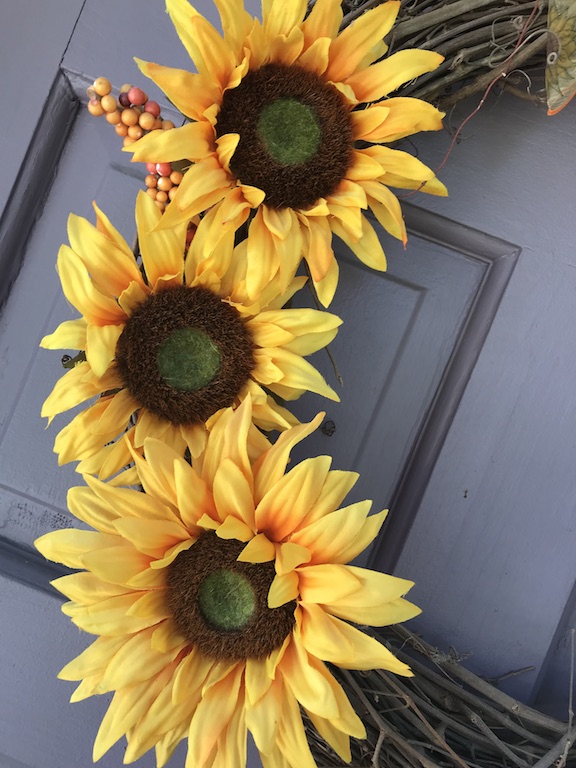 Step 2:
For the wooden letter, make sure it's a lightweight letter. I found this letter at the craft store already painted white (but I see it needs to be touched up). Hot glue the letter to the wreath. I learned the hard way on a wreath for my sister and the heavy letter would not stay so please learn from my mistake.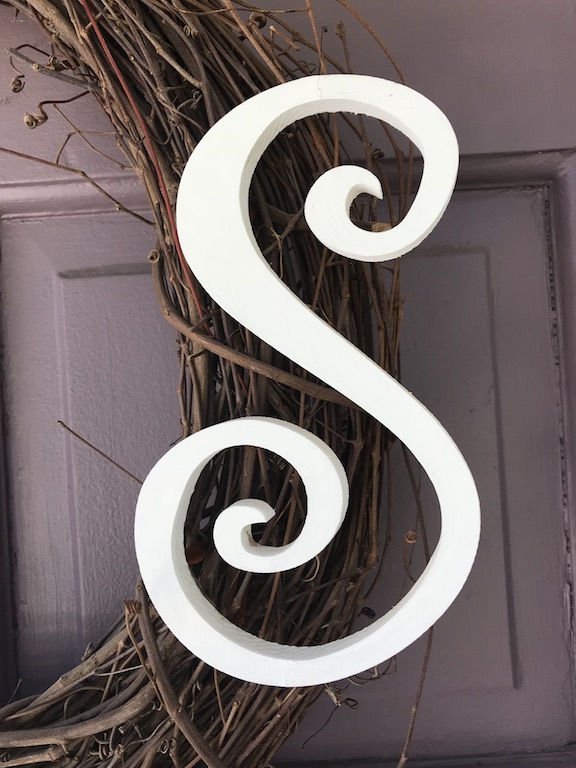 Step 3:
At the Dollar Tree I found this pretty sunflower ribbon and made the bow. I watched a lot of YouTube videos to figure out bow making. The bow makers make it look so easy, but I find it extremely challenging. This is the one and only bow I have had success with. Get to the Dollar Tree early in the fall or late summer because the pretty ribbon goes fast.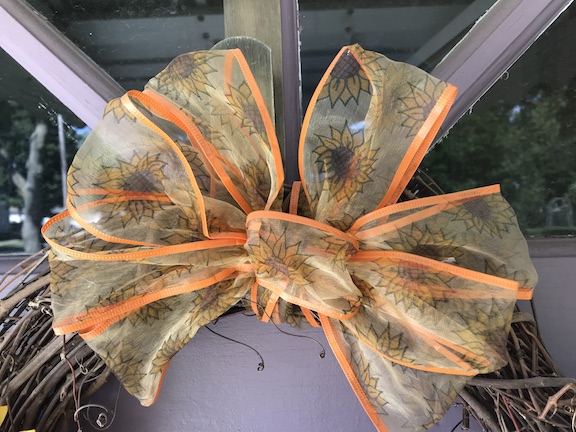 Your beautiful sunflower wreath is ready to decorate your door. Do you like to decorate with sunflowers?
Would you like your home to smell like fall too? I have a special offer from Simply Earth – use the coupon code CCCFREE and receive the Essential Oil Recipe Box with the big bonus box and a $20 Gift Card for Future Purchases.