The Ultimate Simple Birthday Decoration- Your Kids will go Crazy For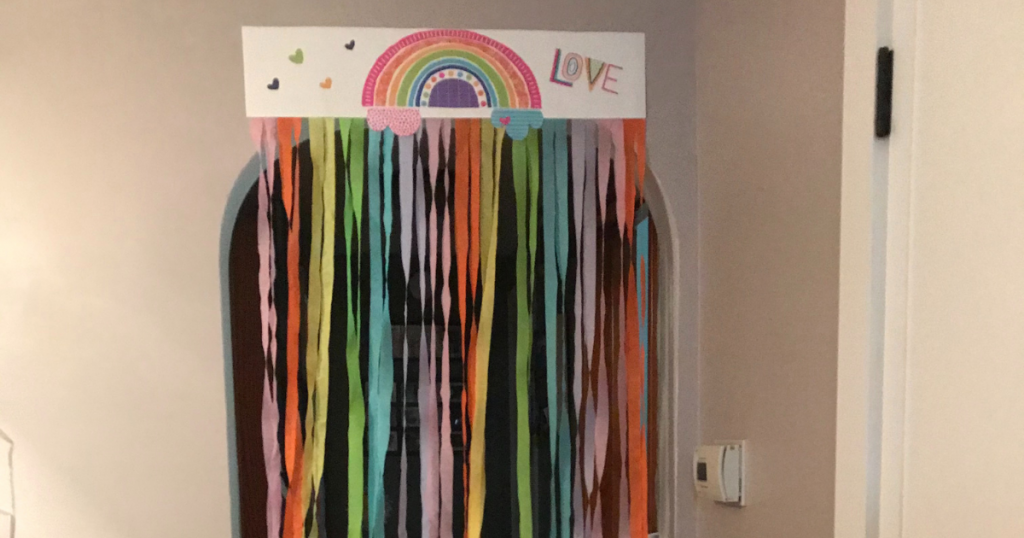 Note: As an Amazon Associate, I earn from qualifying purchases. If you click on a link from Amazon or another of my advertising affliates, I will earn a small commission at no additional cost to you. Please see my full disclosure policy here.
Anyone who's ever hosted a birthday party knows how stressful it can be. Decorations, cake, food, games and more. Decorations don't have to be over the top expensive to make the day extra special. My kids absolute favorite birthday decorations are the ones that I make to go on the door frames. That is the one thing they always talk about the day before their birthday is what will the streamers look like. So I'm sharing my ultimate simple birthday decoration idea that your kids will go crazy for.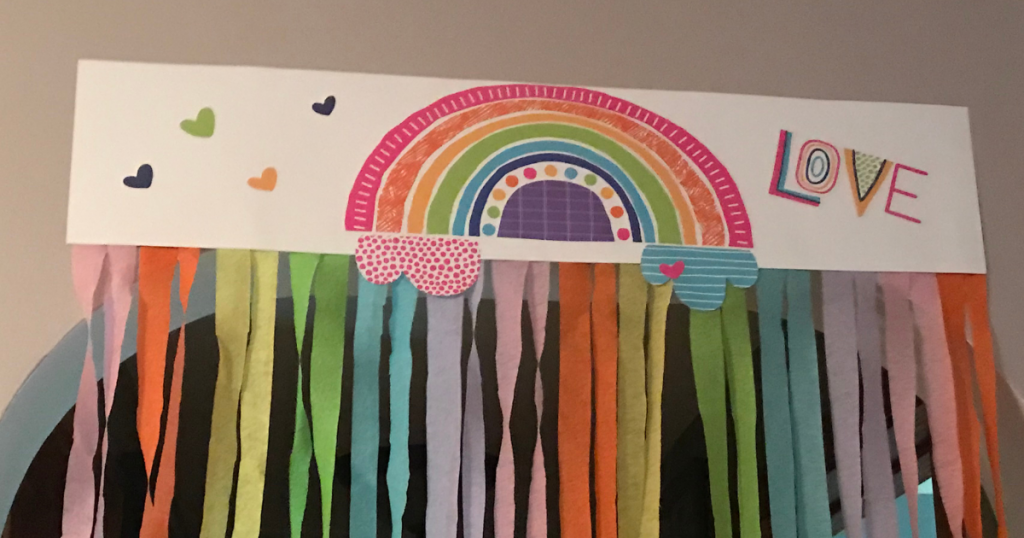 My ultimate simple birthday decoration has changed through the years. Before I would spend the night before their birthday, cutting crepe paper strips and taping each individual one to the top of the door frame. It was exhausting and took forever.
Finally I got smart and started making decorative banners to attach the crepe paper strips too. Now I can make the crepe paper streamers for the kids ahead time and just tape it to the wall.
This simple birthday decoration idea can be made with all Dollar Tree supplies and takes no craft skills at all. If you can cut and glue, then you can make this. I'm all about easy, simple and cute crafts.
The other thing I love about this birthday decorations is that it can be used in doorways, as a backdrop, photo booth or as a Happy Birthday sign. It's fun, creative and just use the colored crepe paper that matches your theme.
My daughter's 6th birthday theme is My Little Pony. So these are made for that theme, but I'll share some other ones I've made in the past at the end of the post.

Supplies for Easy Kids Birthday Decoration at Home
Rainbow and Heart Wall Decals
Hot Glue Gun /Tape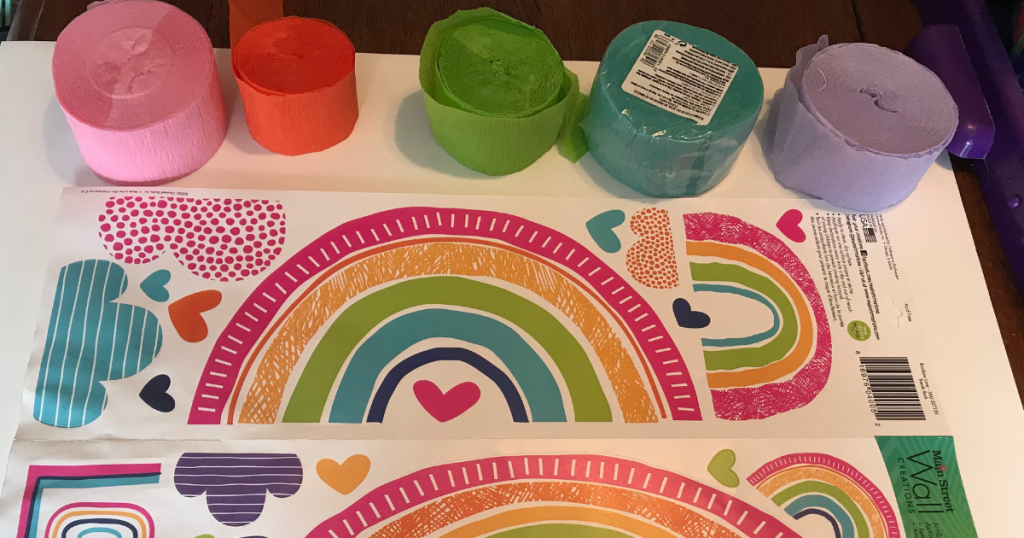 Let's Create the Ultimate Simple Birthday Decoration
I went into the dollar tree for poster board and crepe paper without any idea of what I was going to put on the top of my daughters streamer decorations. Then I saw these adorable rainbow and heart wall decals. They just said My Little Pony to me. So I decided they would go at the top of the streamers.
I cut the poster board into long strips wide enough to fit the largest rainbow on. I made two strips of poster board because I will be decorating two places with this birthday decoration in our home. Next I peeled off the rainbow and heart wall decals and placed them on the strip of poster board. Just be aware that these stick right away so be sure you are putting it exactly where you want it.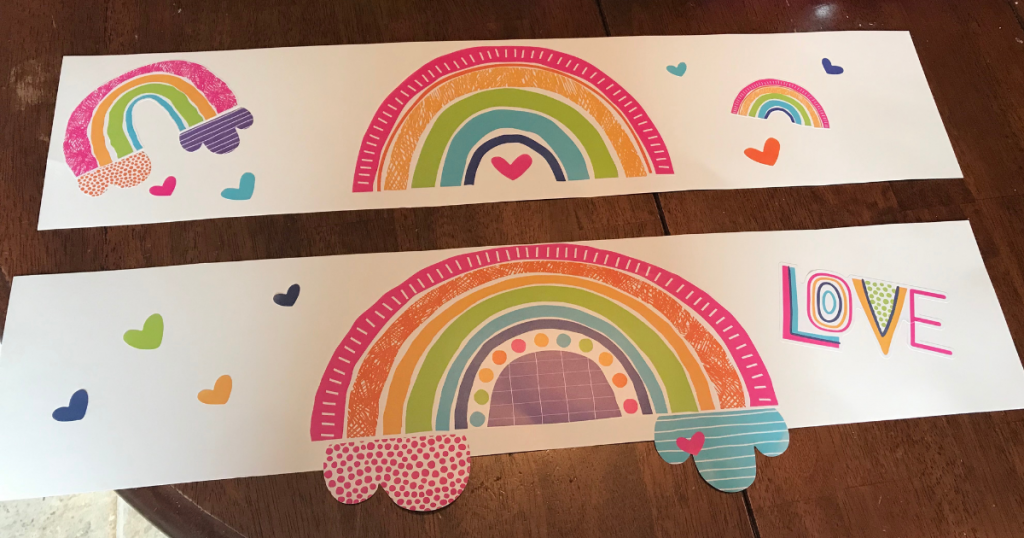 Then cut the crepe paper strips to the length that you need. Always go a little longer because you can always trim them, but you can't add on more. For the My Little Pony birthday theme I used the six colors of the ponies. After the strips are cut, cut each of the strips down the center, but leave about 1-2 inches at the top so the strip stays together.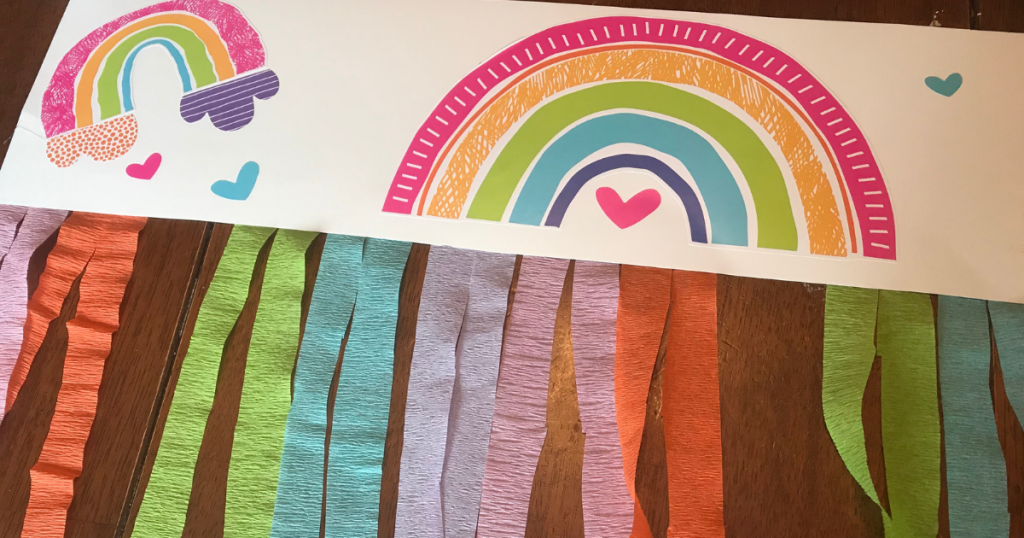 Cut several strips and then start to glue them. When I tool these pictures, I didn't have any yellow crepe paper so I just put in an empty space until I bought some. I prefer to use a hot glue gun, but you could tape them or use a glue stick or glue dots. You can tape them right on top of each other or leave a little space between. Get crafty and make your homemade birthday decoration the way you like it.
Simple Crepe Paper Birthday Decoration for Kids
Make your next birthday celebration extra special with this fun crepe paper streamer decoration. It's perfect for all party themes and the kids will love running through the streamers and touching them. This homemade birthday decoration will be a win win for everyone! Plus people will comment how creative you are and how good it looks.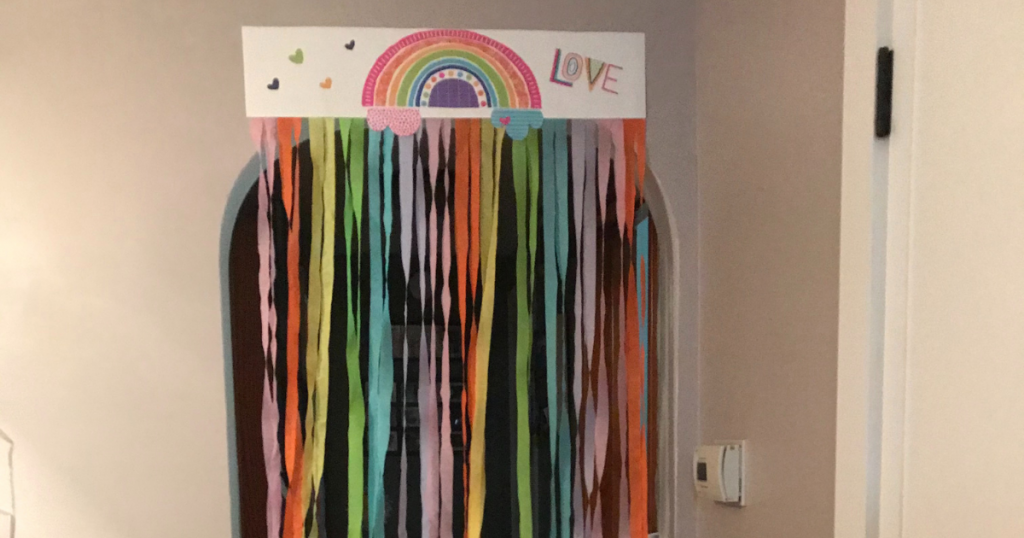 Ghostbusters Themed Birthday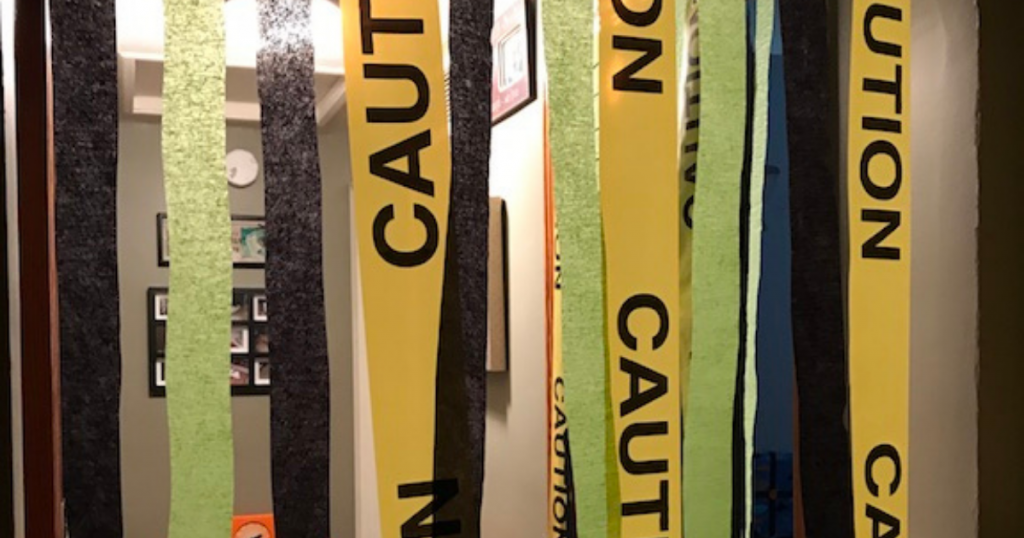 Rainbow Backdrop