Kindergarten Graduation Scrapbook Layout- with Cricut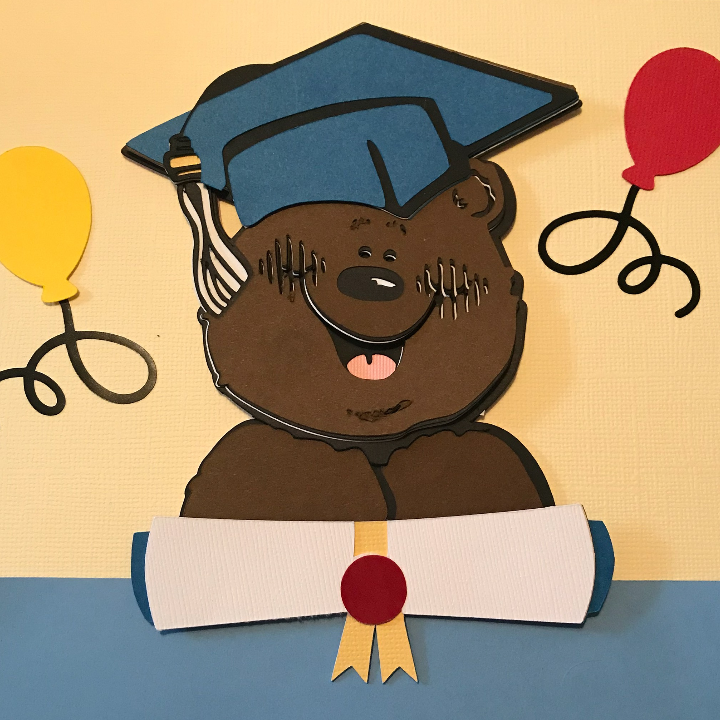 Note: As an Amazon Associate, I earn from qualifying purchases. If you click on a link from Amazon or another of my advertising affliates, I will earn a small commission at no additional cost to you. Please see my full disclosure policy here.
Kindergarten graduation was fabulous. Words cannot express how sweet it was and a great way to end a great school year. Preschool was awful for my son, but Kindergarten was magical and he loved school (he still loves school). I can't say enough about the teachers and the school. To commemorate this special day, I created the cutest Kindergarten Graduation Scrapbook layout with my Cricut Maker.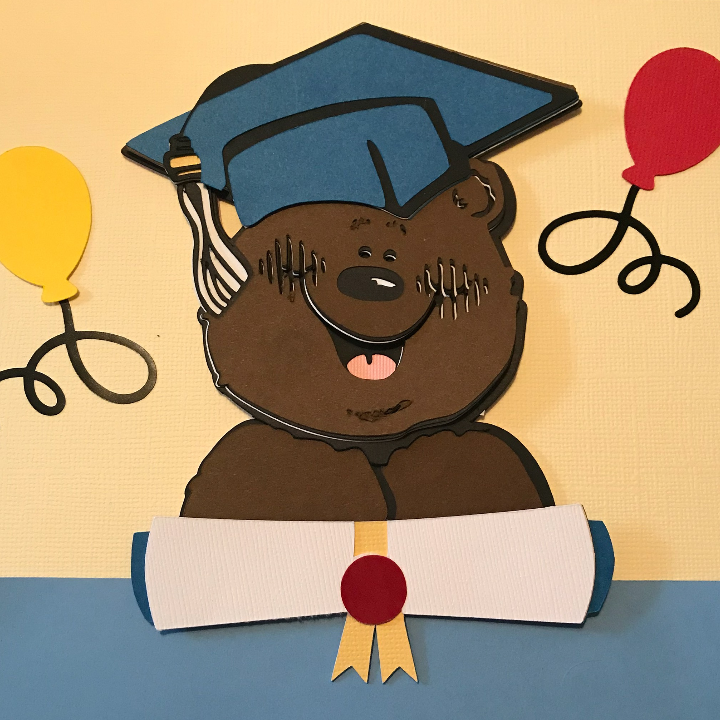 I'm a year and then some behind in my scrapbooking and I really need to start doing these big events right away to capture and remember the little moments. For this scrapbook layout, I used a combination of my Cricut Maker and my Cricut Joy. From creating this page, I learned you really need to use the Cricut Maker for intricate cuts, like the DJ Inkers graduation bear. The Cricut Joy just didn't get those small cuts as smooth, but it worked great for all the other pieces.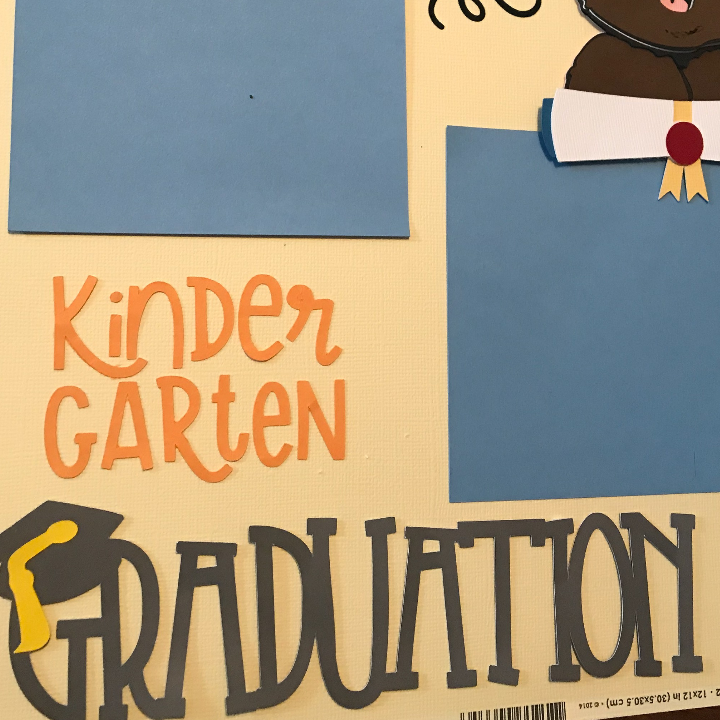 Let's Create a Kindergarten Graduation Scrapbook Layout- with Cricut
All of these pieces are free with Cricut Access Membership Plans. I highly recommend it because I can easily go on and create a project without worrying about buying and looking for images to create projects. Also Cricut Access has free scrapbook layouts to create pages with. I made this music layout and this pumpkin patch layout.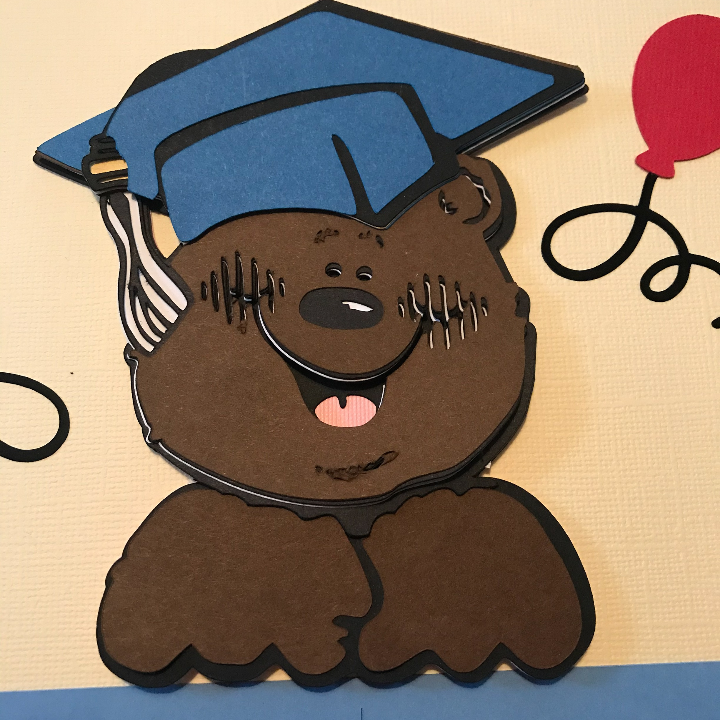 Get started on the graduation bear first because it has many layers and that takes the longest. All the pieces are cut in card stock except the red circle for the diploma and the strings of the balloons are in Cricut vinyl. I like to use vinyl for those pieces because it's like adding a sticker (no glue necessary for those tiny skinny pieces).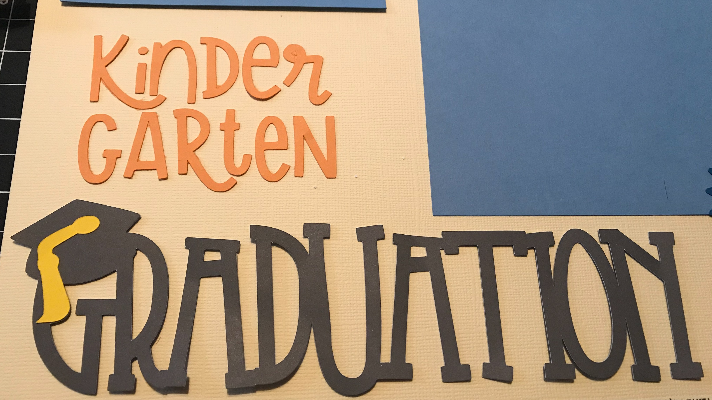 To assemble this adorable school graduation page, start at the bottom with the graduation and then work your way up to the top. For depth and dimension to the page, I like to use 3D foam squares on some of the pieces. The bear, the diploma, graduation and the ribbon all are adhered with 3D foam squares.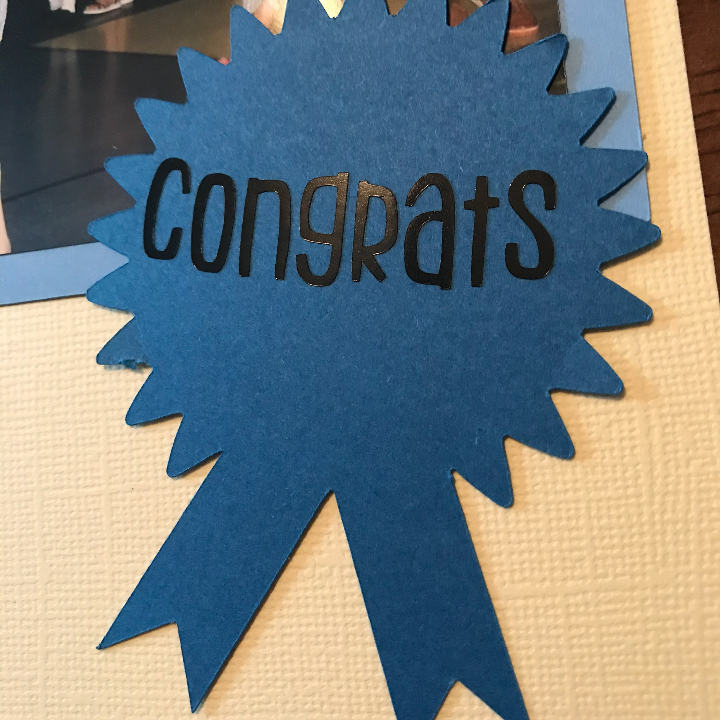 Leave the bear, diploma and ribbon for last. Attach them after you adhere the horizontal picture because the diploma and ribbon will overlap the picture. I added the bear and diploma together to make sure I liked how it all looked. After I put the layout together, I decided the ribbon needed something and I added congrats.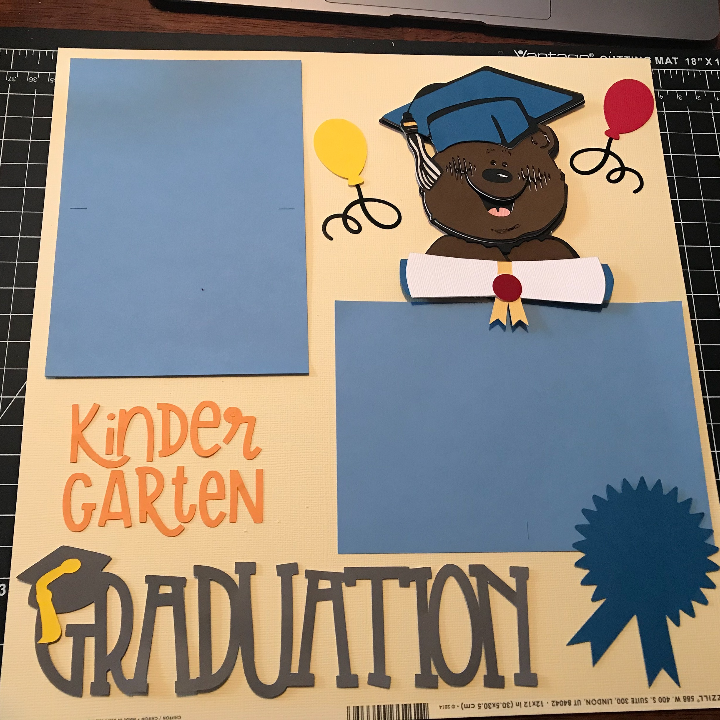 This page for the kids scrapbook just came out so adorable. Here is the Cricut Design Space™ project file for the Kindergarten Graduation Scrapbook Layout.
Sometimes everything just comes together and creates a perfect scrapbook page and this sure did. School graduations only come a few times in a lifetime so make those special moments with special scrapbook designs.