Clay Magnets Mother's Day Craft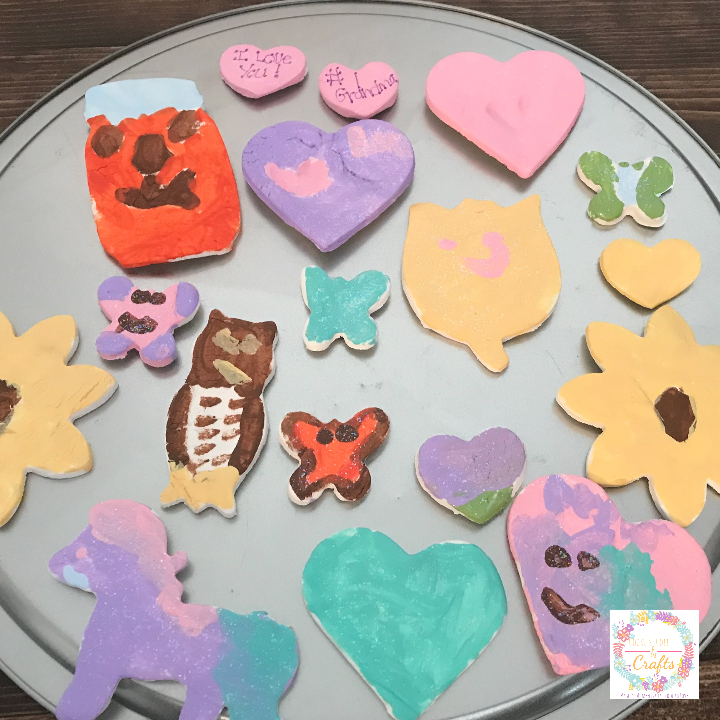 Note: As an Amazon Associate, I earn from qualifying purchases. If you click on a link from Amazon or another of my advertising affliates, I will earn a small commission at no additional cost to you. Please see my full disclosure policy here.
Mother's Day is coming soon! I know we are all staying home and have no idea what day of the week it is, but somedays just seem to fly. Mother's Day will be here before you know it. The Clay Magnets Mother's Day Craft is easy for moms to help the kids with it, easy clean up, and uses supplies you have at home or can grab on a grocery run. All you need is corn starch, baking soda and water. It's fun and the kids will really enjoy creating them.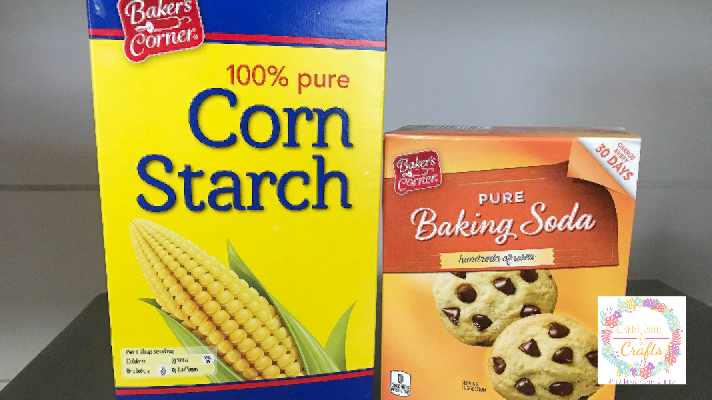 The purpose of the Pinterest Challenge is to motivate all the participants (and you too) to not just pin, but to make it happen! This month's challenge is about Mother's Day or projects geared towards the women in our lives.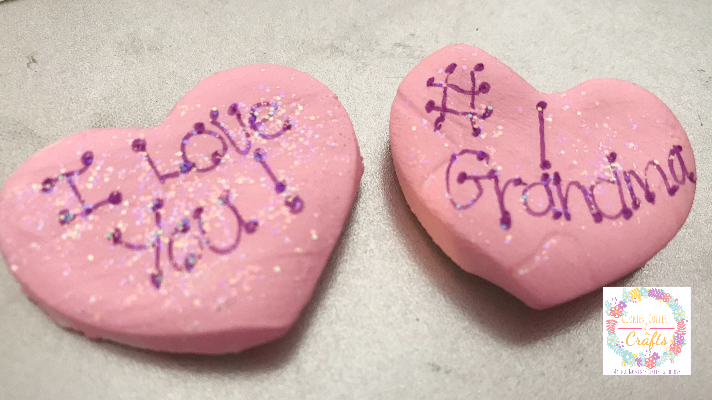 This project was inspired by this Pinterest pin —thumbprint heart magnets pin, which led me to this clay recipe pin.
TO JOIN NEXT MONTH'S #PINTERESTCHALLENGE, CLICK HERE TO SIGN-UP ⇒ May Pinterest Challenge
Supplies for Creating a Unique Homemade Mother's Day Gift
Air Dry Clay (Recipe is at the bottom)
Pan
Spoon
Rolling Pin
Cookies Cutters
Folkart Craft Paint or any Plaid Craft Paint
Paintbrushes
Pallet tray
Sparkle Mod Podge
Magnets
Marker
Let's Create Clay Magnets Mother's Day Craft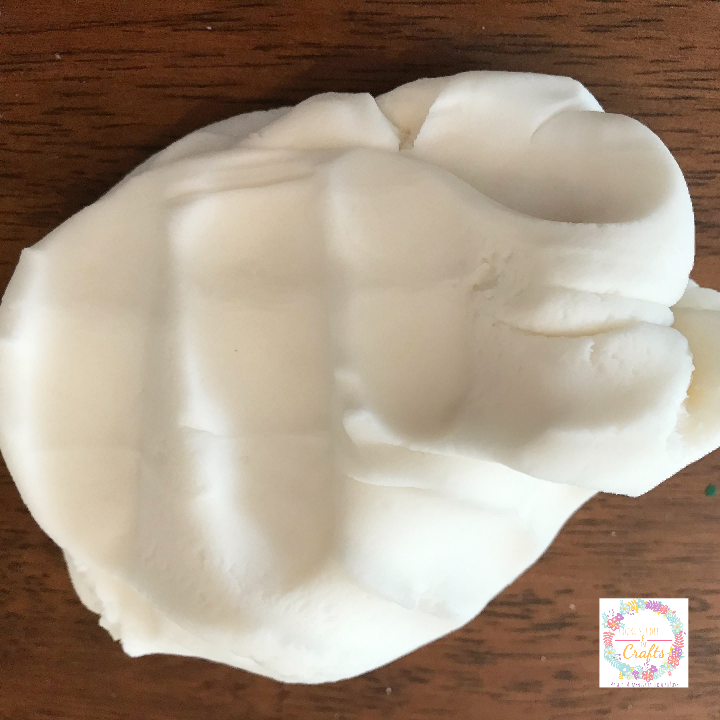 To get started make the air dry clay recipe. This is so easy with just corn starch, baking soda and water. Follow the recipe below to make your air dry clay. If you would rather buy something for the kids to paint and decorate, here is a list of wooden crafting blanks on Amazon that you can use for gift ideas.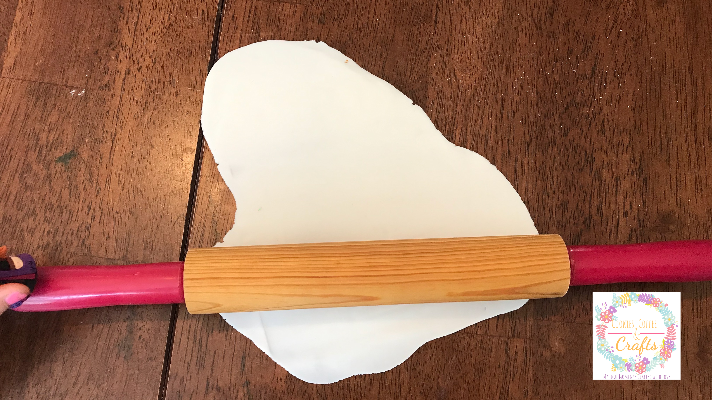 I split the air dry clay in half so each of the kids got half. They are all about fairness (plus I'm so tired of hearing "they got more"). Roll out the clay thin- just remember the thicker the clay the longer it will take to dry.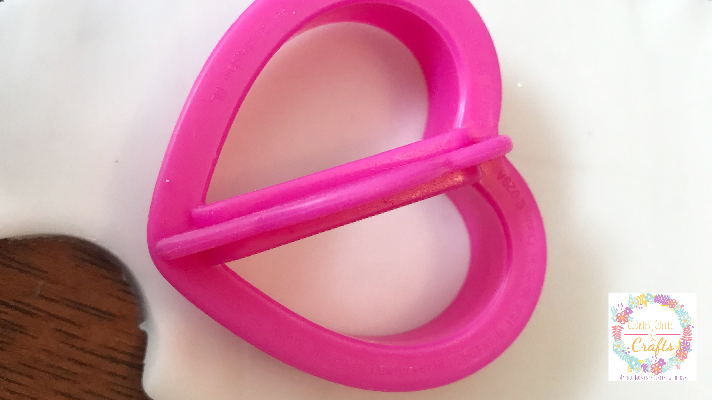 Let the kids choose the cookie cutters they want and start cutting out the shapes in the clay. The kids picked out different ones for different people. Each of the kids did a thumbprint heart, but were more interested in other cookie cutter shapes to paint.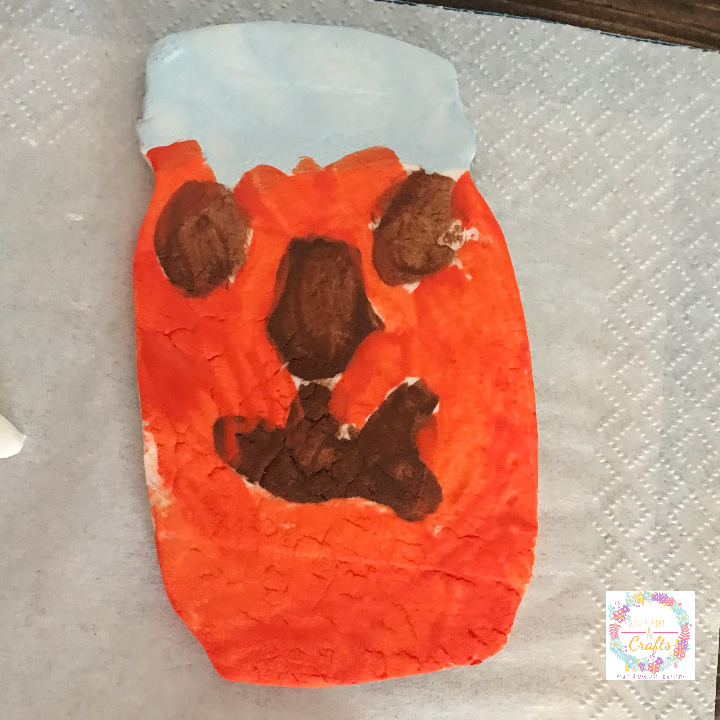 My son made a mason jar for me because he likes my Halloween Mason Jars I created. They did butterflies, flowers, and things they love.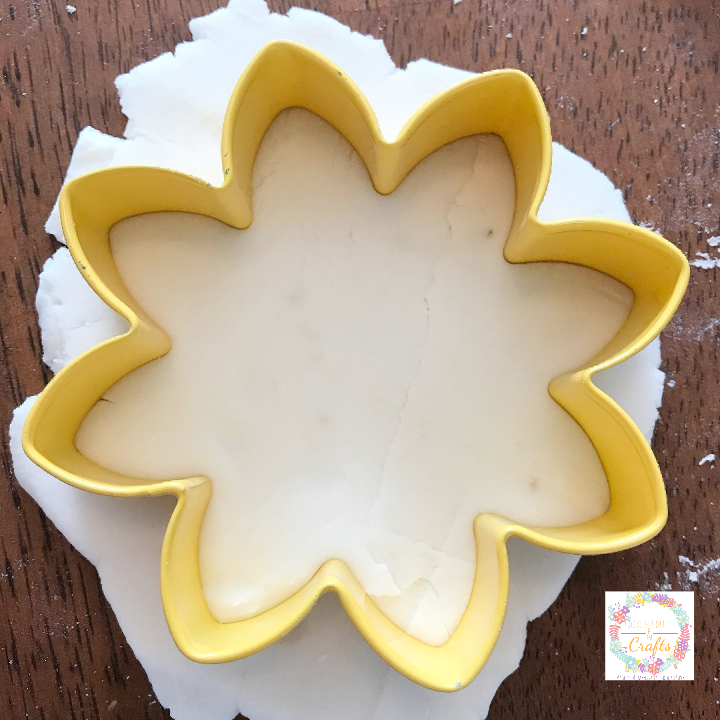 The kids also did cookies cutters of their favorite things like a horse for my daughter and an owl for my son. So they decorated those too. This is a great activity for the kids no matter what time of the year it is.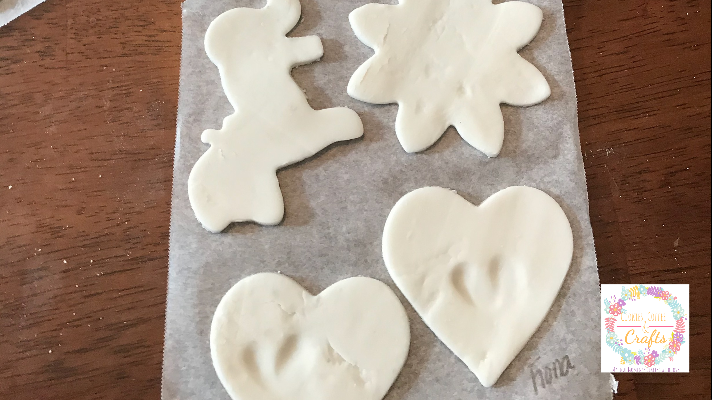 I put the air dry clay shapes on parchment paper and that wasn't the best idea. The backs stayed wet so I suggest a cookie sheet or cutting board or cardboard. It took longer for them to dry. Also make a few extras of the shapes for Mother's Day Gifts because some shapes cracked as they dried (only 2 and I accidentally broke 1- oops).
Painting and Decorating the Clay Mother's Day Gift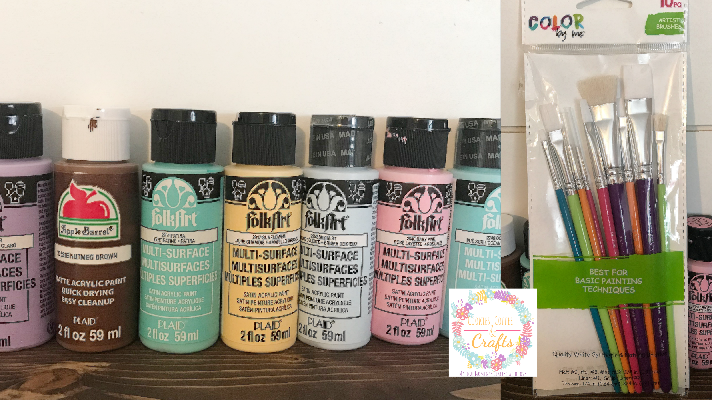 When the air dry clay is dried (24 hours will do), let the kids start decorating them. The kids used my favorite paint,Folkart Craft Paint . They had so much fun painting flowers, ponies, hearts, butterflies and mason jars. It made them so happy to paint and create!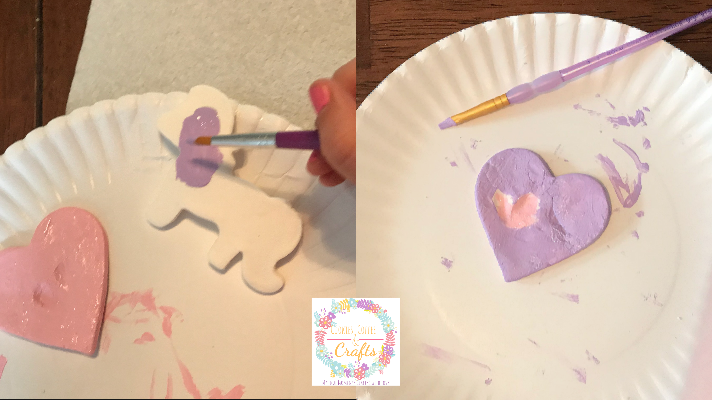 It was so nice to see them so happy, smiley, and engaged, All the worries of missing friends, school and the virus were forgotten- it was truly magical.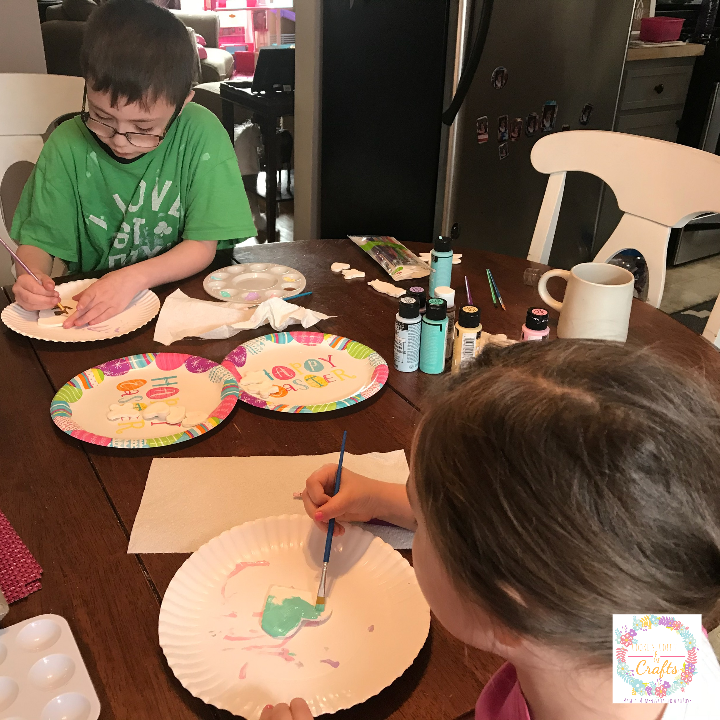 Using a permanent marker, you can add sayings to the clay magnets if you would like. Then add the magnet to the back and don't forget the year too.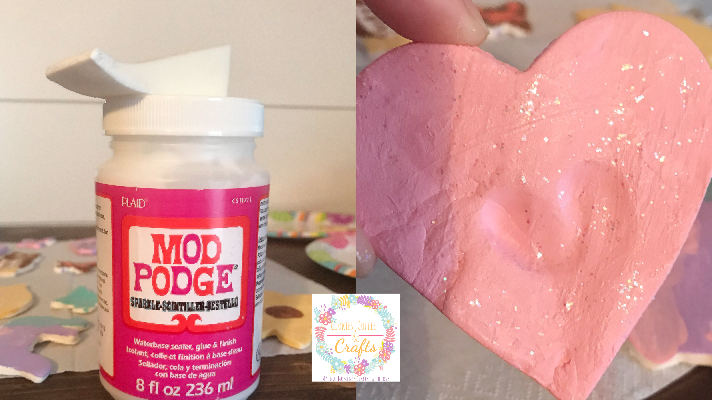 Once all the paint is dry, add on some Sparkle Mod Podge to the Mother's Day gift idea. Sparkle mod podge gives a subtle sparkle like on this baby girl picture frame.
If you like more glitter, try Mega Glitter Mod Podge. You can see what it looks like on this Mod Podge Glitter Sign I created. Mega Glitter has more of a wow factor. Seriously though, if your kids love adding glitter to projects, mega glitter and sparkle mod podge are mess free and easy to apply. Use the Mod Podge Brushes or a make up wedge works great too.
Air Dry Clay Magnets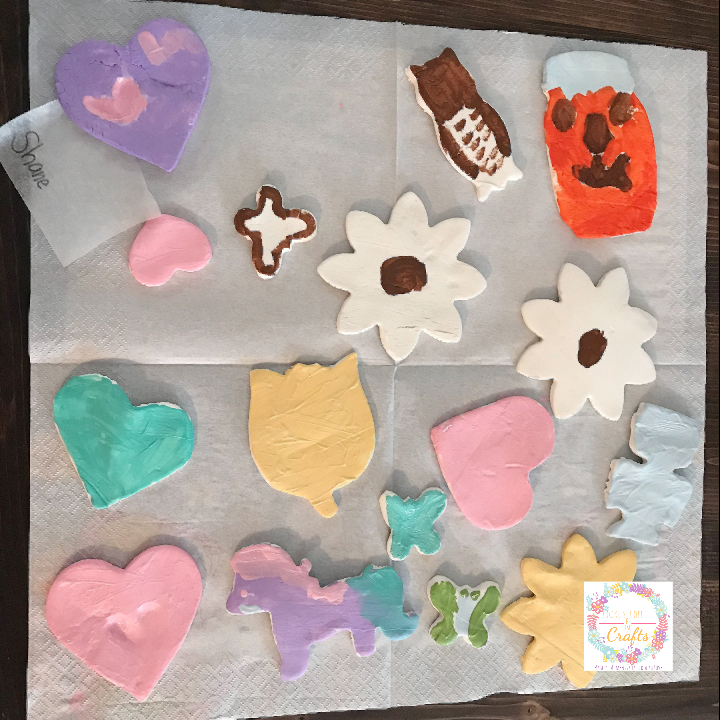 Your unique homemade Mother's Day Gift is ready to go. Grandmas, Aunts, Moms, and anyone who is like a mom will love these creative one of a kind personalized gifts.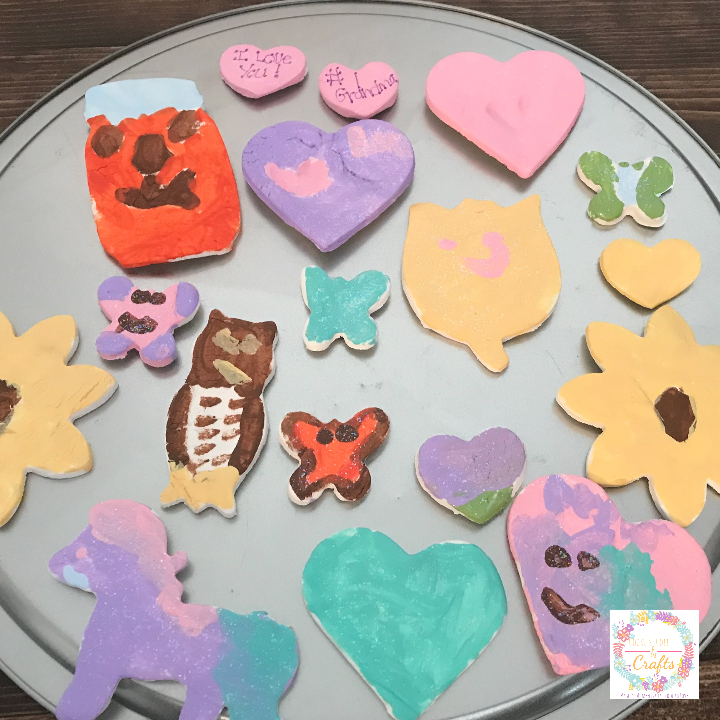 Gifts that the kids make are something I truly treasure and love!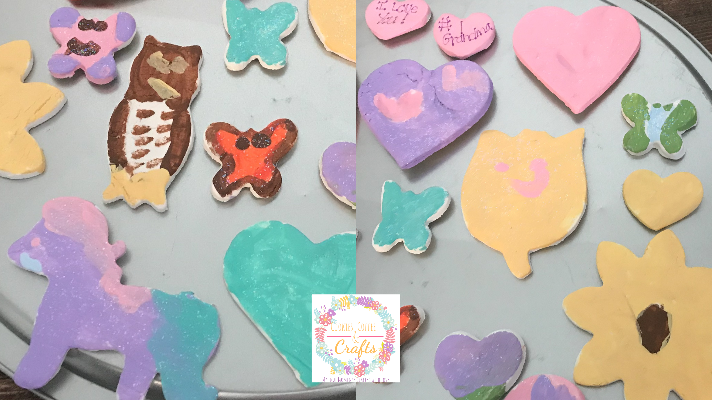 Yield: 24 Magnets
Air Dry Clay Recipe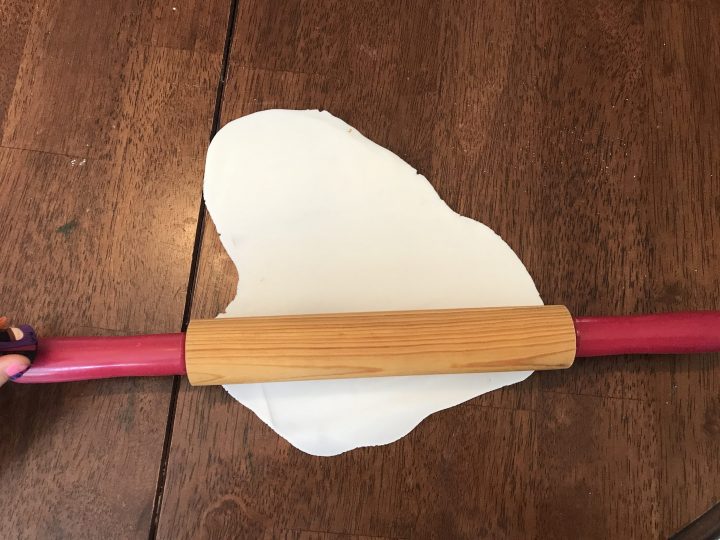 Air dry clay to create and make shapes.
Cook Time
15 minutes
10 seconds
Total Time
25 minutes
10 seconds
Ingredients
1 cup baking soda
1/2 cup corn starch
3/4 cup warm water
Instructions
Mix dry ingredients in a medium sized sauce pan
Stir in the warm water and mix over medium heat.
As bubbles start forming, just keep stirring it and keeping it off the sides of the pan
When it looks like play dough, remove it from the heat and let it cool
Once the dough is cooked, kneed the dough for a couple minutes until its soft. Play dough is the look and feel you should have
Notes
It takes over 5 minutes for the dough to start to form, so don't worry if it takes awhile.
The dough is extremely hot when it forms, so please let it cool down before you knead it
I used warm water out of the tap and it was the perfect tempature
The air dry clay dough was very consistent and needed very little kneading
it was super easy to work with
Once the shapes are made with the clay, it needs 24 hours to dry. Remember the thicker the clay, the longer it will take to dry.
Don't leave your clay to dry on parchment paper, use a cookie tray, cutting board or piece of cardboard
For more Pinterest inspired projects from this month's Pinterest Challenge hosts, check out the links below ↓

My Pinterventures • Across the Boulevard
Cookies Coffee and Crafts • Farm Girl Reformed • Slices of Life
Decorate and More with Tip • Purple Hues and Me
Life Beyond Kitchen • Modern on Monticello • EyeLoveKnots
Create with Cynthia • This Autoimmune Life •
Mom Home Guide • Stone Cottage Adventures • Teadoddles
Our Good Life • White Arrows Home

Now, let's see what the other hosts have created ⇓⇓
You are invited to the Inlinkz link party!
/div>