Cowgirl Birthday Photo Booth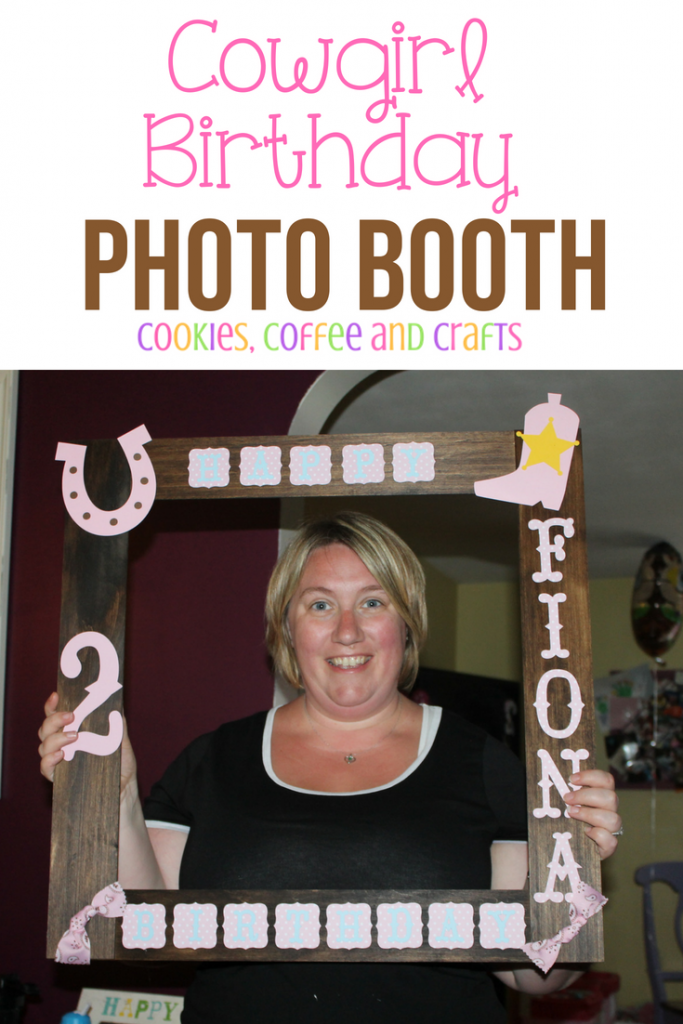 Note: As an Amazon Associate, I earn from qualifying purchases. If you click on a link from Amazon or another of my advertising affliates, I will earn a small commission at no additional cost to you. Please see my full disclosure policy here.
Sweet Sassafras, it's cowgirl party time. A photo booth decoration is a fun idea for any birthday party. I wanted to create something amazing and I didn't want to use the wanted posted design. Our little pumpkin is to cute to be wanted and I wanted something different.
I am in love with this photo booth decoration and it was super easy to make. I think this one is my favorite.
Below are some affiliate links and I may make a commission for purchases made through the following links.
Supplies:
4 Balsawood boards
Wood Stain Dark Walnut 27
Pink, blue, pink polka dot Cardstock
Wood Glue
Hot Glue Gun
Pink Bandana Ribbon
Glue Pen
My husband glued the four boards together into a square using Elmer's E7010 Carpenter's Wood Glue, Interior, 8 Ounces
. Then we put something heavy on each corner to help the glue set overnight (we did this after the kids went to bed).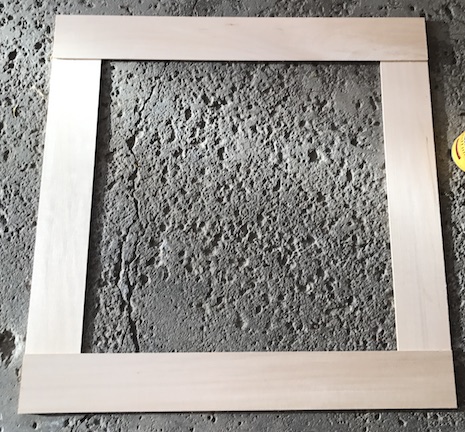 On a warm day I stained the boards in my garage. I used just one coat of the stain on the boards. For the stain I asked my parents what they had and used it. It was a perfect color because the pink looks brilliant on the dark walnut stain. I honestly didn't want to buy a can of stain for one project.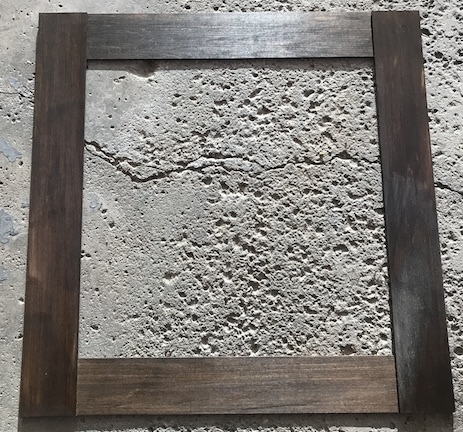 I also wanted the board to look rustic and not perfect.
Then it was time to decorate and create the photo booth frame. I had to change from my original plan because it just didn't look good. I created this design as I went. I hot glued all the pieces onto the frame. All the pieces were created with my Cricut Explore using Cricut Design Space and all the images are available with Cricut Access.
I always use the hot glue gun out of reach of my children, but I had to use it at the kitchen table because the frame is so big. I forgot to decorate this so I had to rush to glue everything before I had to pick up my son from school.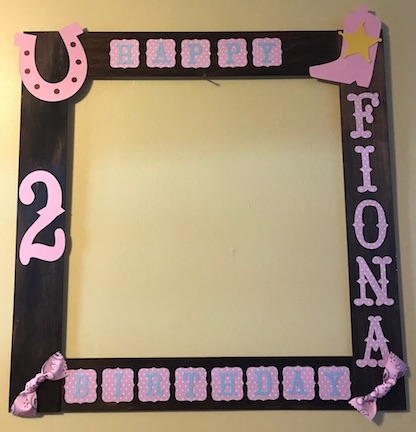 This photo booth frame is cute and country and matches the other decorations. I can't wait to use it at my daughter's party.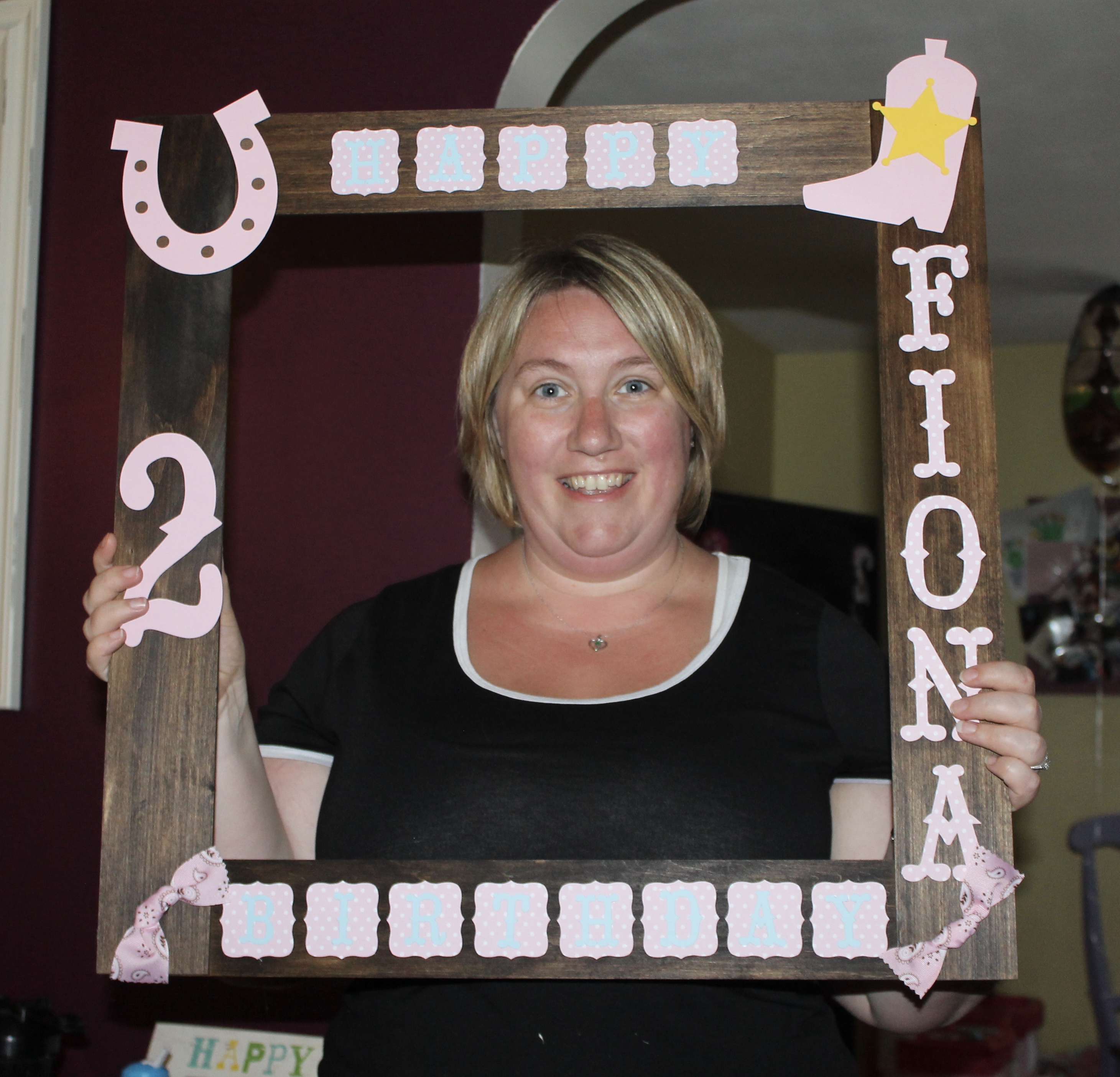 Here are links to other cute and country cowgirl party ideas:
https://www.simplycraftylife.com/cowgirl-birthday-centerpiece/
https://www.simplycraftylife.com/diy-cowgirl-birthday-no-sew-bunting/
https://www.simplycraftylife.com/cowgirl-birthday-board/
https://www.simplycraftylife.com/cowgirl-birthday-wreath/
Happy Crafting!