Cutting Cricut Joy Adhesive Paper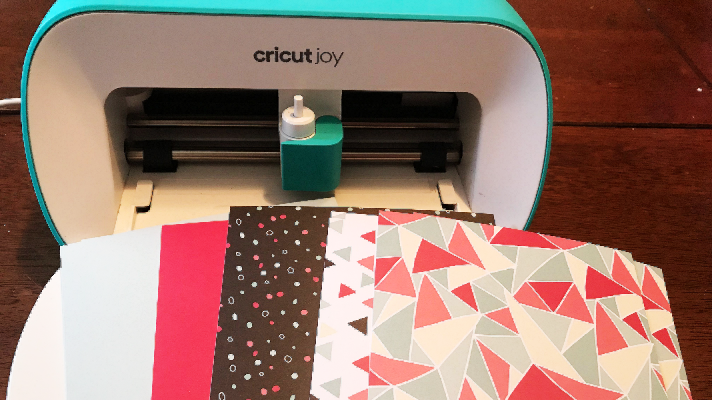 Note: As an Amazon Associate, I earn from qualifying purchases. If you click on a link from Amazon or another of my advertising affliates, I will earn a small commission at no additional cost to you. Please see my full disclosure policy here.
I can't even count how many times I have struggled with tiny letters or getting glue to stick to a project and getting so frustrated. Cricut has created another great product that you have to try- Cricut Joy Adhesive paper. Mess free, no glue, it's every crafters dream.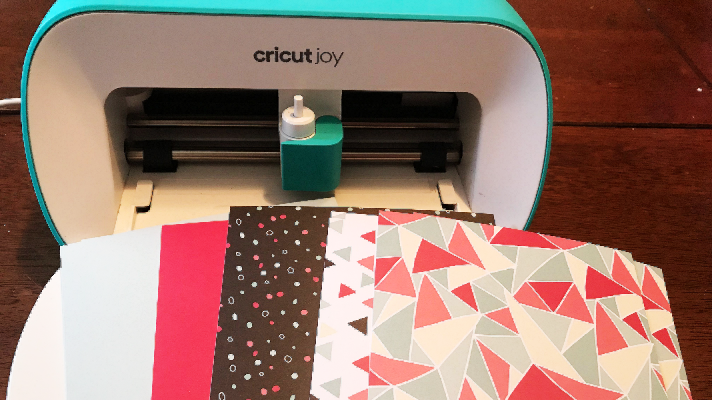 The Cricut Joy Self Adhesive Backed Paper comes in a variety of colors and designs, Each package has 10 sheets with 2 of each design. So far I have tried out the Jen Goode Always Spring Design and the Kaleidoscope.
The paper is made to be used on the light grip mat that is 4.5 x 12 (the paper is the same size). Now this amazing paper was designed to be used with the Cricut Joy for cutting, but it can be used with the other Cricut Machines too. You will just have to adjust your design to fit on the size of the paper.
My mind just exploded with ideas of how to use this self adhesive paper.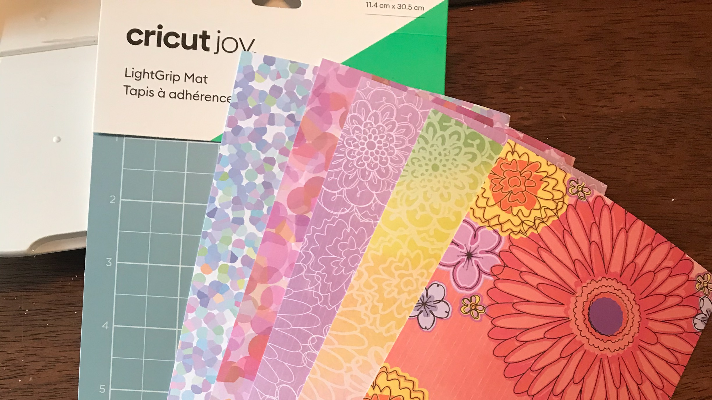 Project Ideas for Cricut Self Adhesive Paper
Scrapbook Embellishments
Card Making
Gift Tags
Notebook Designs
Cupcake Toppers
Banners
Signs
Planner Stickers
Party Decor
Just to name a few. I'm really excited to create my own planner stickers because I love adding circles or arrows to my planner for important stuff.
Cutting Cricut Joy Adhesive Paper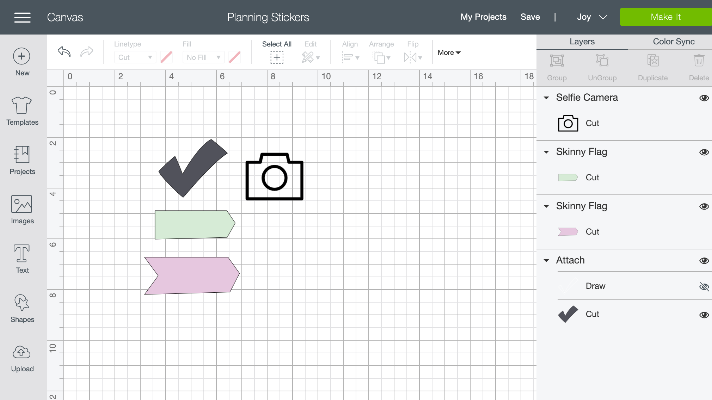 As with all Cricut projects, create your design in Cricut Design Space™. If you have more than one machine, choose Joy and cut your design. I'm making some simple planner stickers today.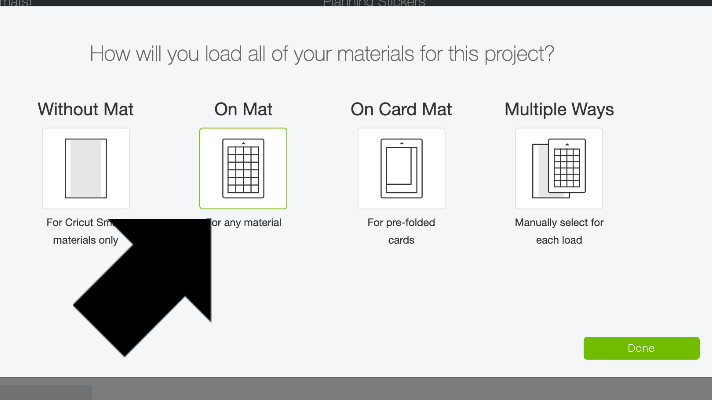 Put the back of the adhesive paper onto the light grip mat and choose on mat.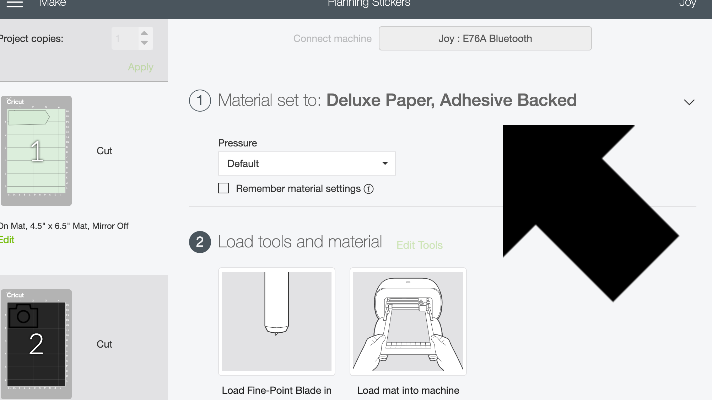 Next click adhesive backed paper.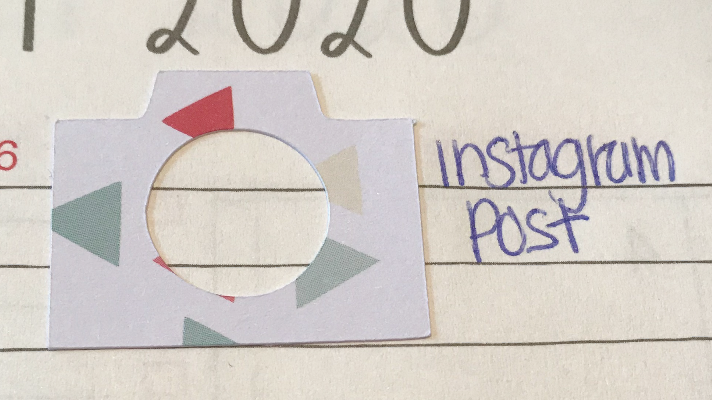 Peel and stick your paper to your project and you are all set!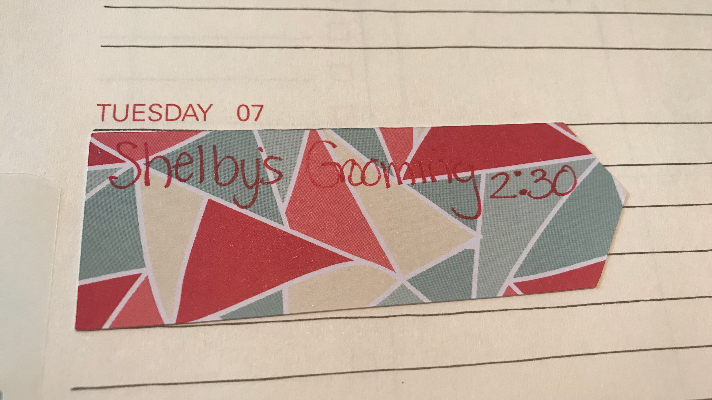 I'm in love with this paper and it's so easy to use. Just think of all the creative and fun ways you can use it too. Who's ready to go start making with the self adhesive paper?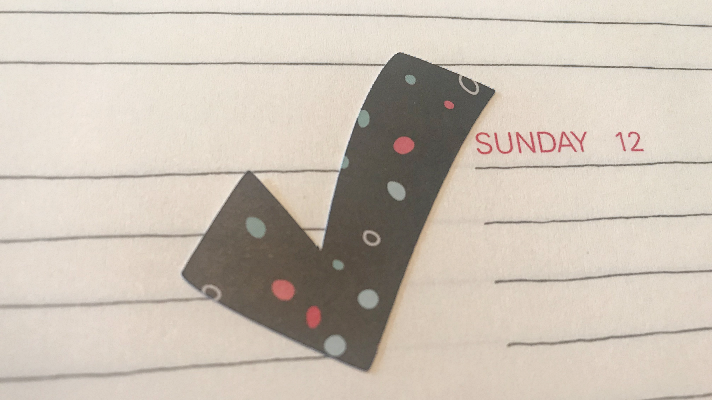 Looking for more Cricut Joy Tutorials?
Cricut Joy: A Complete Guide
Card Making with the Cricut Joy
Creative Cricut Scrapbook Ideas with Cricut
Faux Patriotic Book Stack with the Cricut Joy
Create a Decorative Clipboard with the Cricut Joy