Minecraft Creeper Bedroom Curtain Rod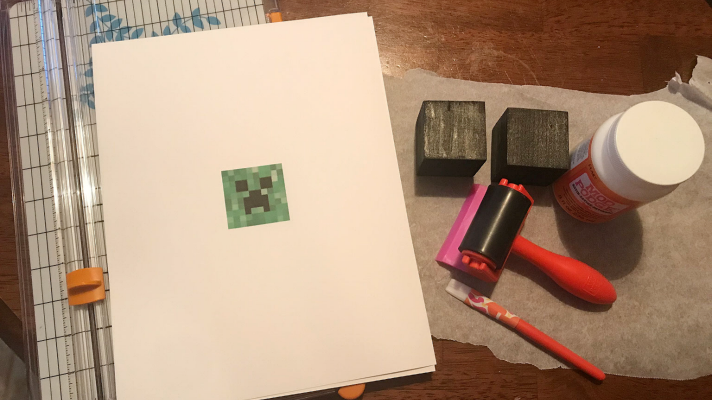 Note: As an Amazon Associate, I earn from qualifying purchases. If you click on a link from Amazon or another of my advertising affliates, I will earn a small commission at no additional cost to you. Please see my full disclosure policy here.
Minecraft has taken over my son's world and now his bedroom. I think we are having a conversation about real life and then it ends with "in Minecraft." Who else can relate to that? Creating a Minecraft themed bedroom for my son has been in the works for awhile now. His room needed some Minecraft curtains, but I could't find a curtain rod. My husband and I figured out how to DIY a Minecraft Creeper Bedroom curtain rod.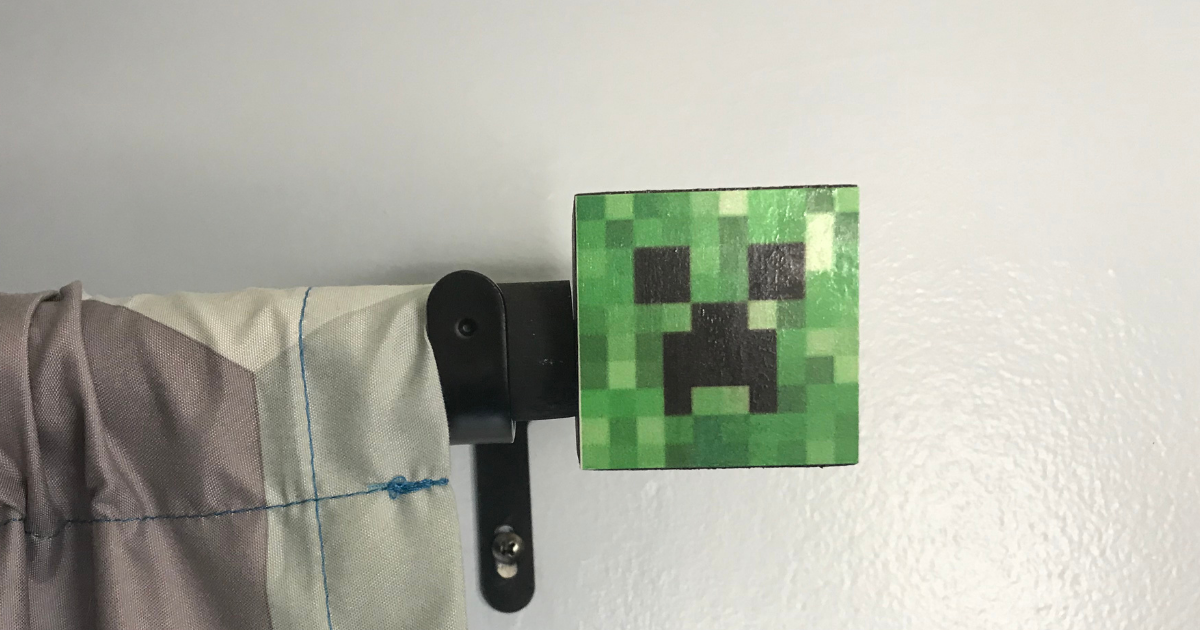 Some Minecraft themed bedroom items are really really expensive, but as far as curtain rods go this one is a great idea for a Minecraft bedroom on a budget. You can also customize the decorative Minecraft creeper blocks with another Minecraft character.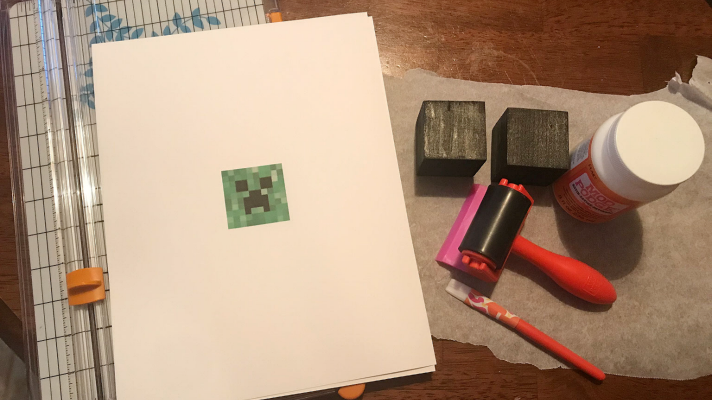 Supplies for a Minecraft Bedroom Curtain Rod
1 inch round dowel
1 3/4 square dowel
Satin Mod Podge
Mod Podge Brush Set and Smoothing Tool
Minecraft Creeper printed on card stock
Paper Trimmer or Scissors
Apple Barrel Black Acrylic Paint
Paint Brush
1 inch Black Curtain Rod Brackets
Minecraft Curtains
Let's Make a DIY Minecraft Creeper Bedroom Curtain Rod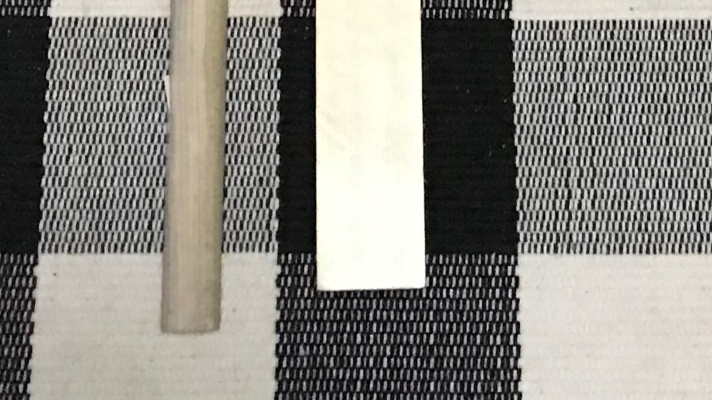 For everyone the measurements will be different because everyone will have a different size window. Cut the 1 inch dowel about 2.5 inches on each side of the window so it hangs over. Then cut the square dowel 1.75 inches. I found both of the dowels at Home Depot.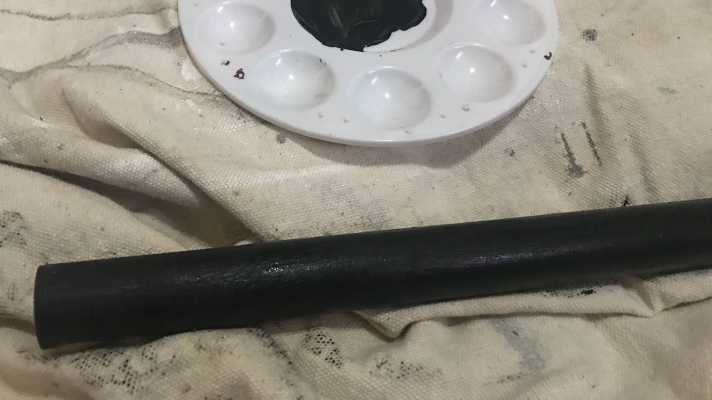 Paint the curtain rod and the square blocks with the black craft paint.
Creating the Minecraft Decorative Blocks
When the paint is drying choose your Minecraft creeper image and print it on white card stock. I just chose a Minecraft creeper image that I liked, made it 1.75 x 1.75 inches, and printed two on white card stock. I highly recommend a thicker paper to print it on.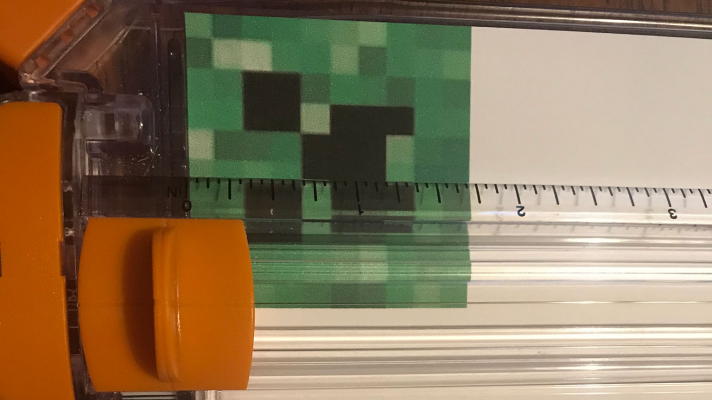 Using a paper trimmer or scissors, cut out the creeper faces on the lines. Now it's time to Mod Podge the creeper faces onto the wood blocks.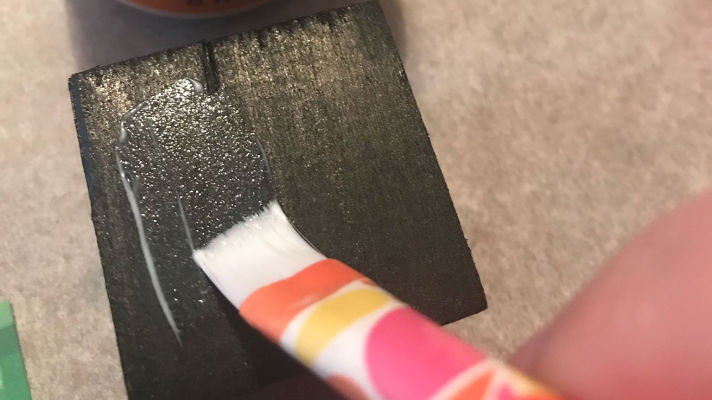 Cover the block face with mod podge by brushing it on with the mod podge brush. Then apply the Minecraft Creeper face to the block.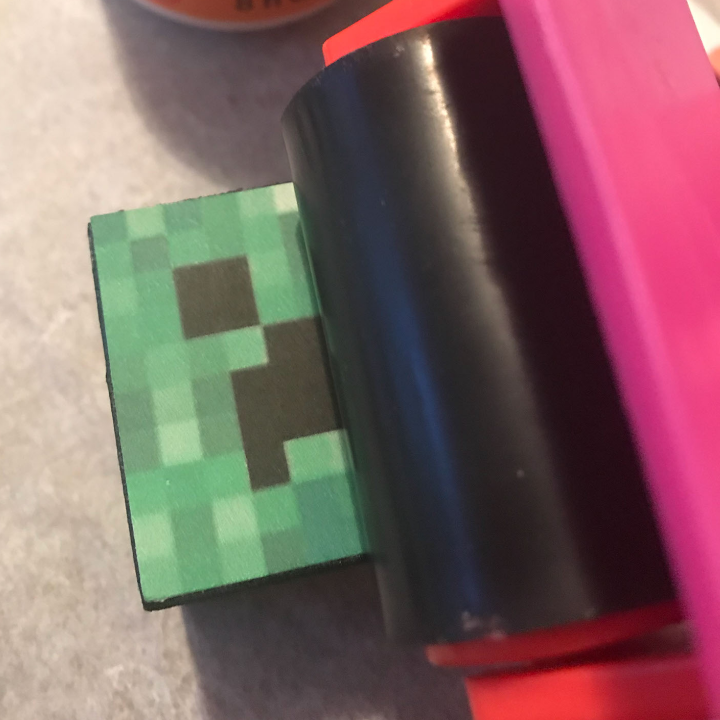 Use the smoothing tool to adhere it to the block and to remove any bubbles.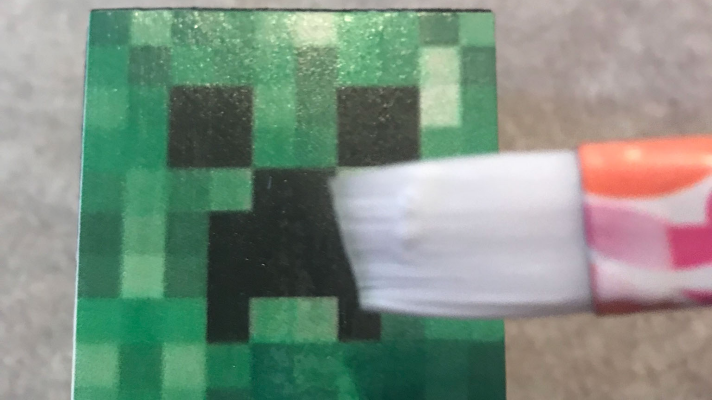 Follow the instructions on the mod podge bottle for applying the layers. I waited 20 minutes in between layers and applied two coats of mod podge. After it dried, I sprayed the blocks with the Mod Podge Clear spray to seal it.
To hang the curtain rod, use the black curtain rod hangers and attach them to the wall where you want to place the curtain rod. Again this will be different for everyone too, but leave enough space on either side of the window for the creeper blocks.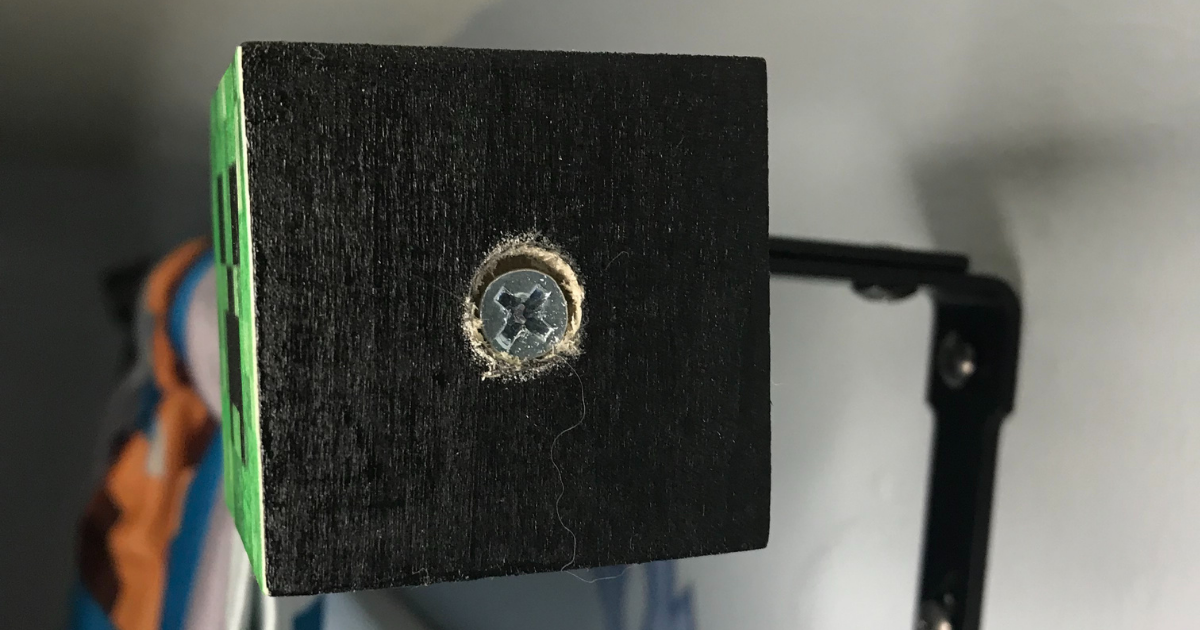 Using a 2 1/2 inch screw, screw it into the side of the creeper block into the 1 inch dowel. Put on the curtains and then add the other creeper to the other side.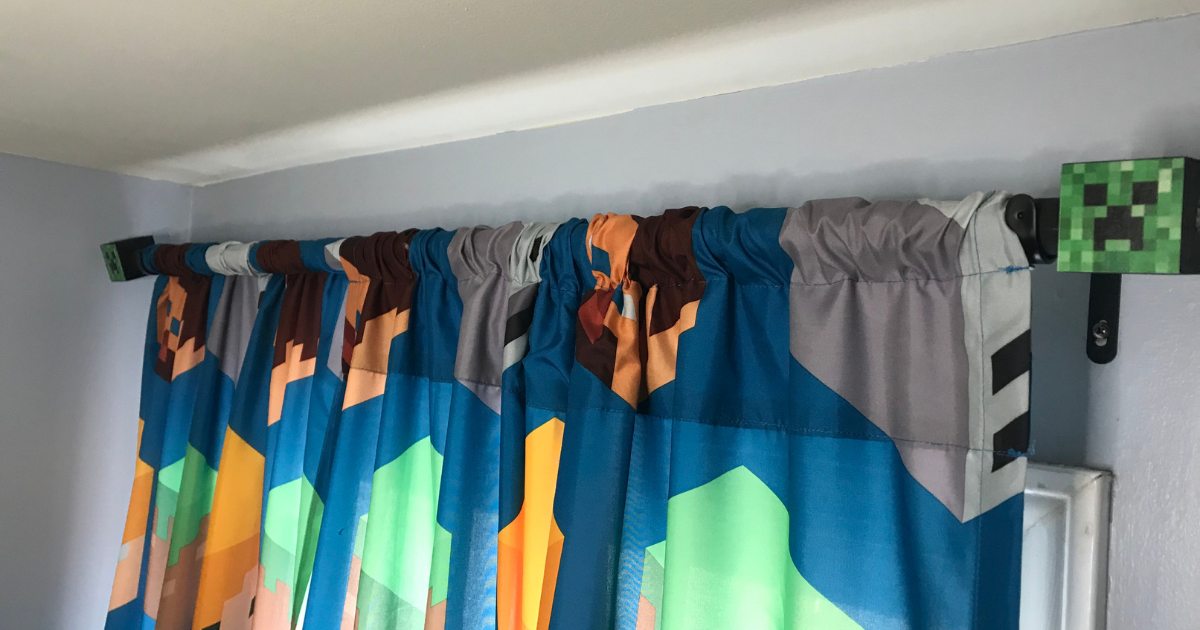 Hang up the curtains on the brackets and you have a Minecraft themed curtain rod to go with your Minecraft curtains. I also did another DIY to make your own TNT Fabric Bins. I'll be sharing more Minecraft themed bedroom ideas in the coming weeks. I have a few more DIY's to make to complete the bedroom, but this Minecraft hamper was a great add to the bedroom.