Sunflower Pizza Pan Door Hanger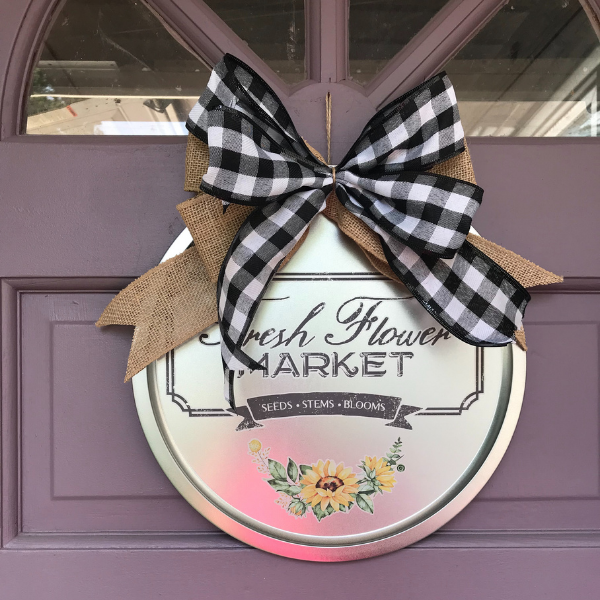 Note: As an Amazon Associate, I earn from qualifying purchases. If you click on a link from Amazon or another of my advertising affliates, I will earn a small commission at no additional cost to you. Please see my full disclosure policy here.
Late summer and early fall is all about sunflower decor to me. They are my favorite flower and I just love them. If I ever win the lottery, I'll be buying a sunflower farm. Until then I'll just have to decorate with them. This pizza pan door hanger or sign takes only 15 minutes and needs only 4 supplies. If you love quick, easy, and beautiful, you are in the right place. The sunflower pizza pan really came out with such an antique, vintage vibe between the transfer, the metal of the pizza pan and the bow. It's the perfect combination, if your style is like mine.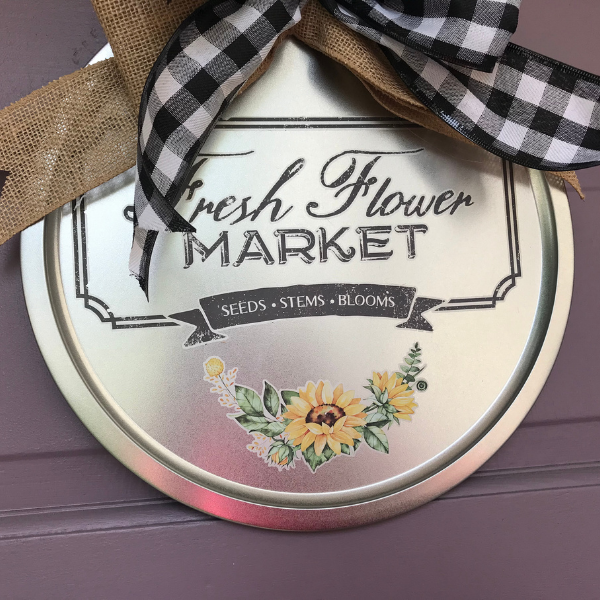 Supplies for Dollar Tree Pizza Pan Door Hanger
Dollar Tree Pizza Pan
Folkart Rub on Decor Transfer- Flower Market
Craft Stick (a popsicle stick)
Buffalo Check Ribbon
Bowdabra (optional to make the bow)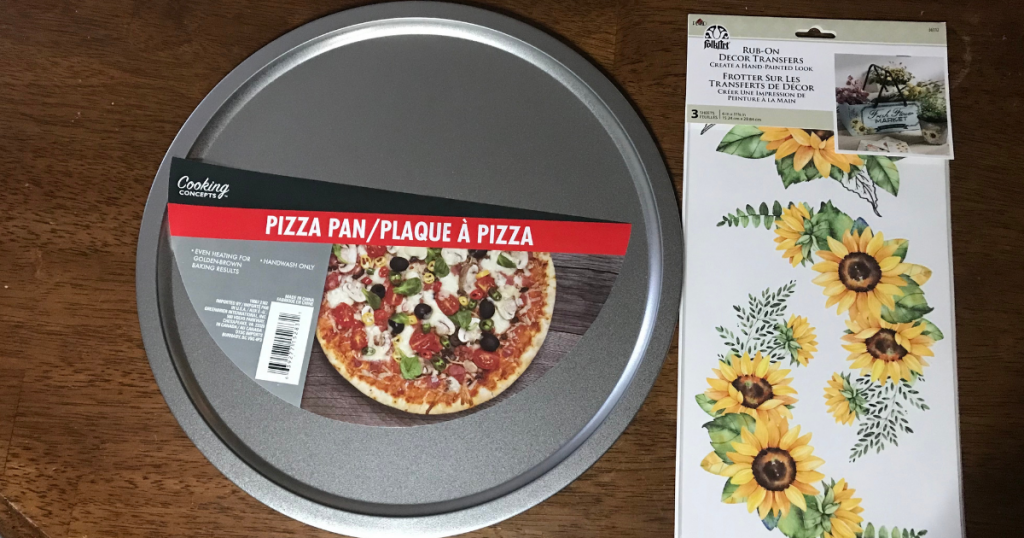 How to Make a Cute Pizza Pan Door Hanger
Making a cute pizza pan crafts is one of my favorite things to do. This one can either be a door hanger or a sing to decorate your home. Also no cutting machine is needed, this is a good old fashion DIY.
Long before I had a Cricut, I loved decorating with rub on transfers. For along time you couldn't find them, but I'm so glad they are making a comeback.
Step 1
Choose the rub on designs you want to use and cut them out.
Tip: Keep the rub on transfers on the white sheets. This allows you to move the design around the pizza pan.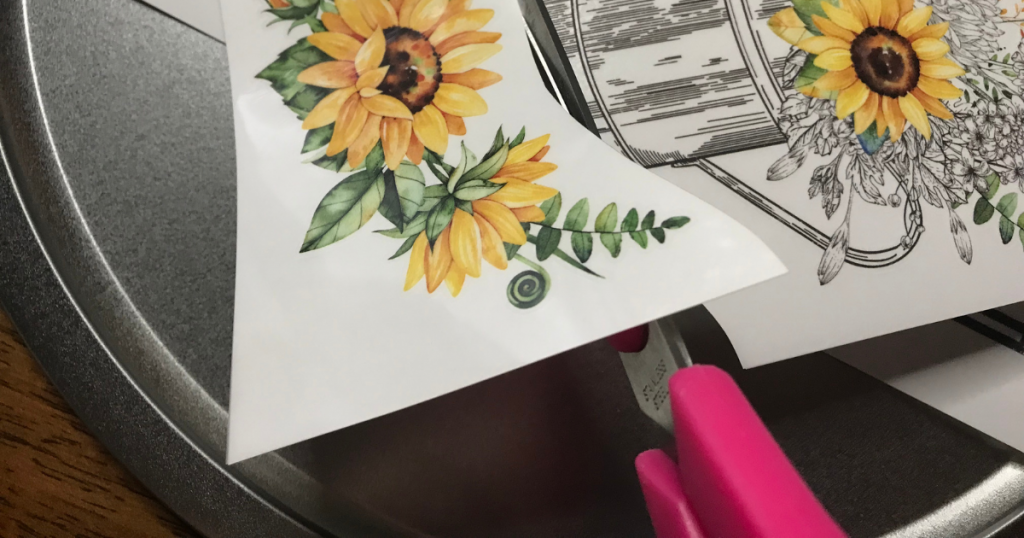 Step 2
Peel off the white paper and add the transfer to the pizza pan.
Tip: Make sure it's exactly where you want it, you can not pick it up and move it.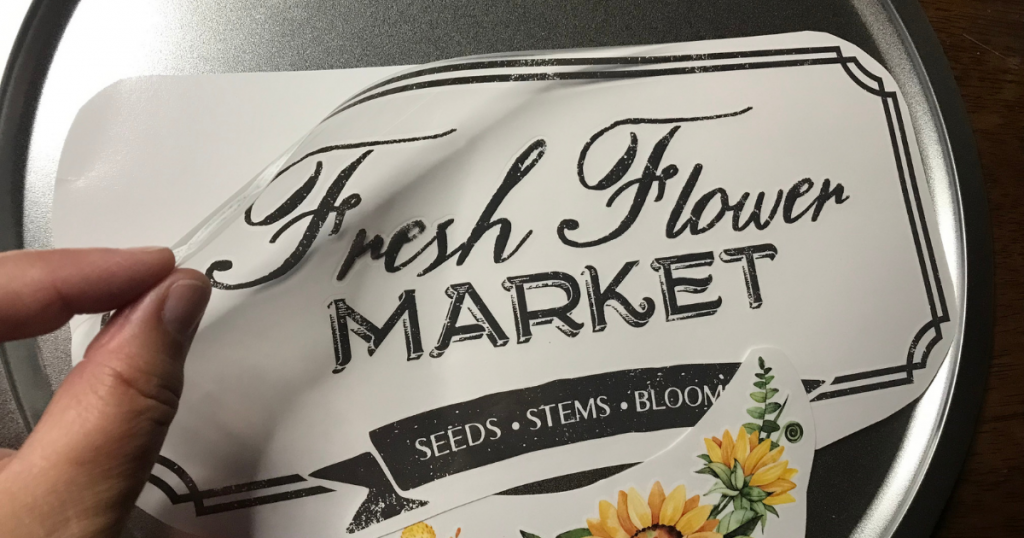 Step 3
Rub the whole design with the craft stick.
Tip: Go over the design twice.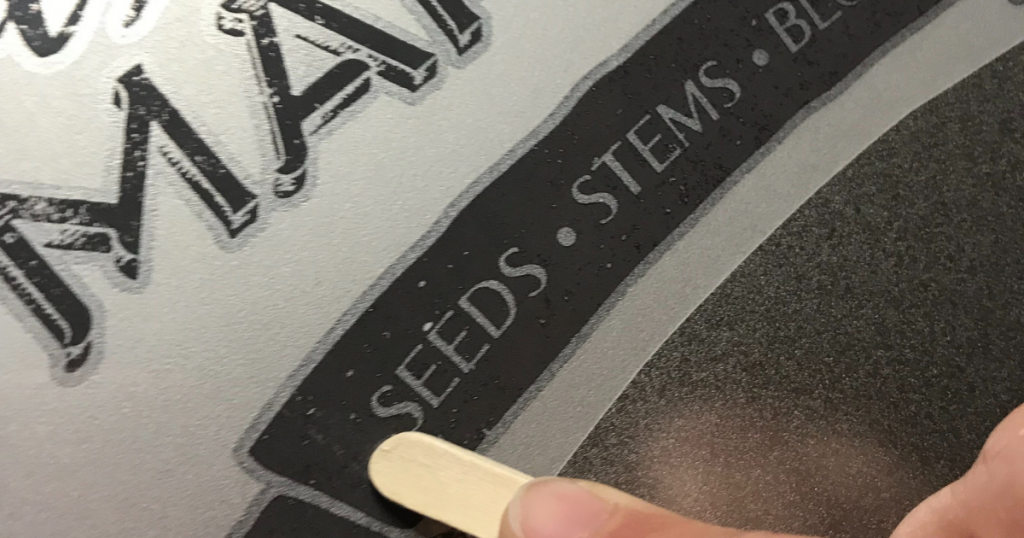 Step 4
Carefully and slowly remove the plastic liner. It has such an antique and farmhouse vibe and I'm totally in love with it.
Tip: If a spot didn't transfer, lay the liner back down and rub with the popsicle stick.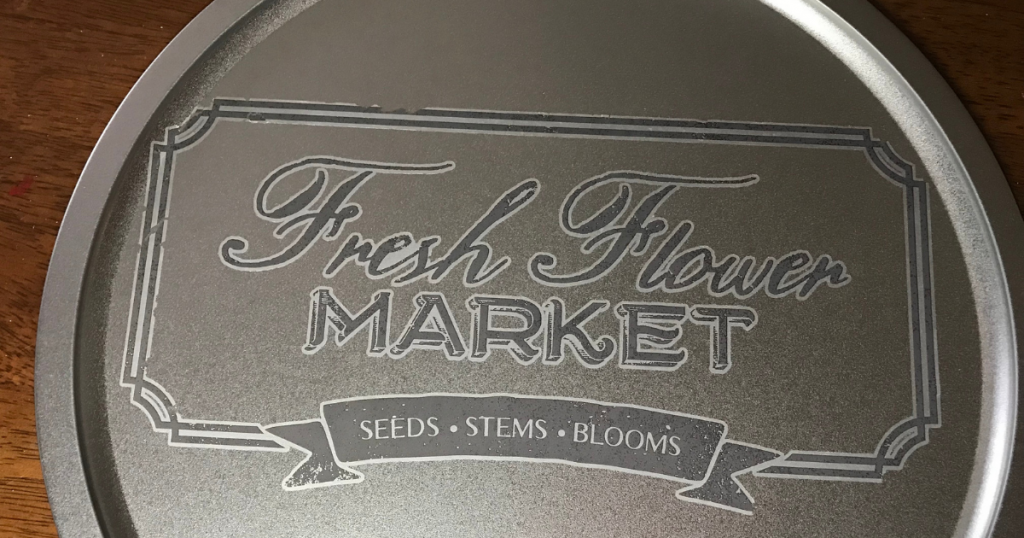 Step 5
Create a bow with the black and white buffalo check ribbon and burlap from the Dollar Tree.
Tip: Make two bows separately and attach them to the pizza pan with hot glue.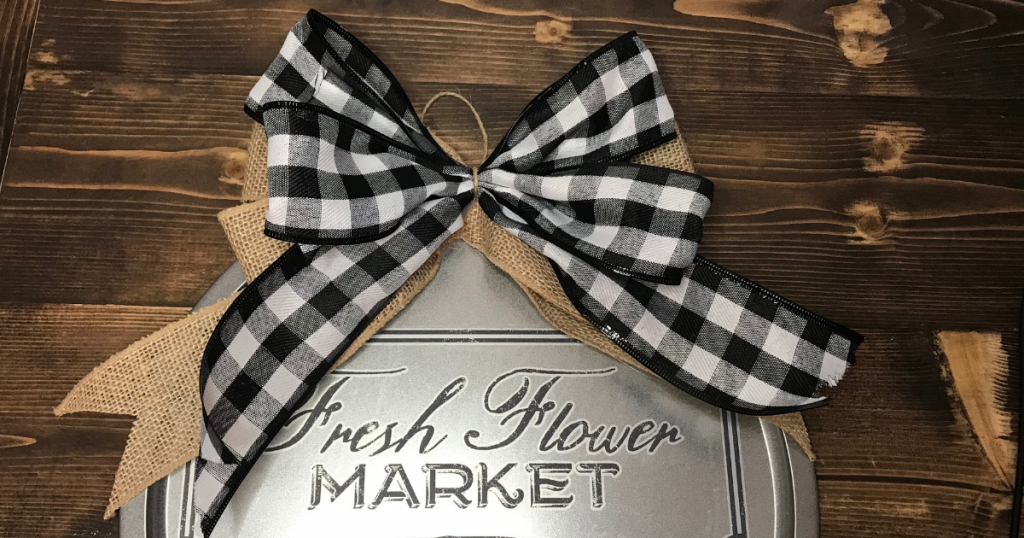 How do you hang a pizza pan?
Just choose ribbon or twine and hot glue it the back of the pizza pan. Then hang it on any door in your home.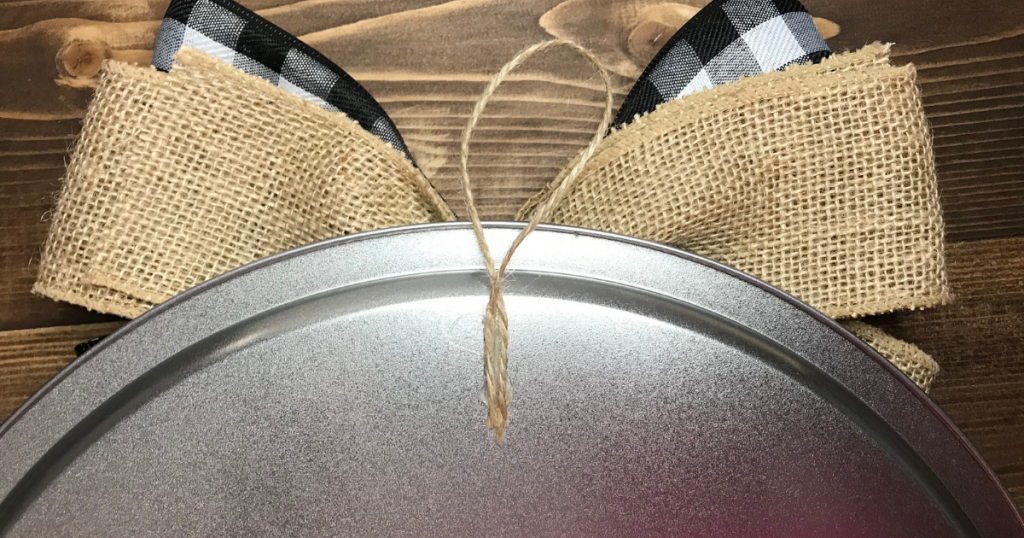 To use it as a pizza pan sign, I like to lean them on shelves, tables, or counters against the wall.
Sunflower Pizza Pan Door Hanger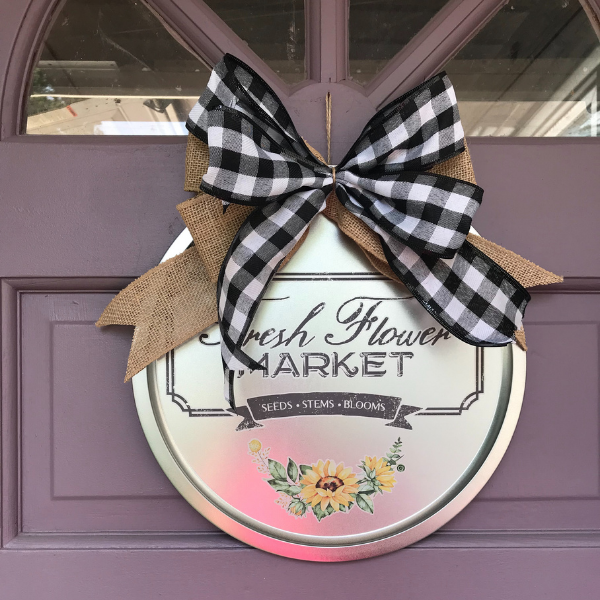 Sunflower Pizza Pan Sign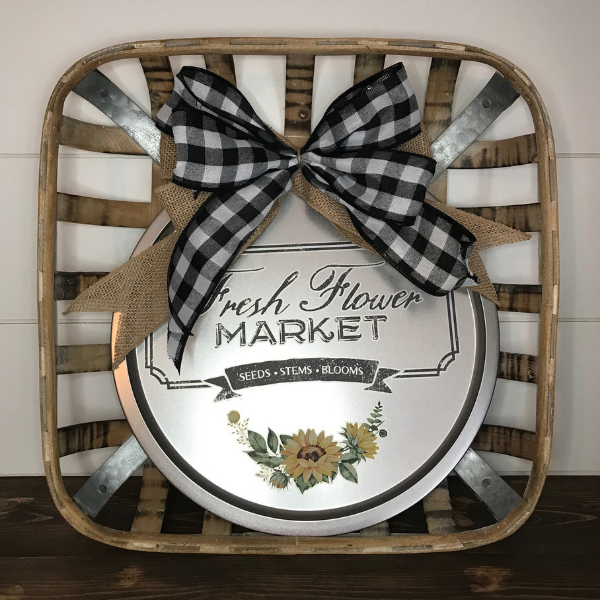 Dollar Tree Pizza Pan crafts can be used for so many things. They are affordable and can be completely transformed.
DIY Dollar Tree Pizza Pan Door Hangers
Fall Dollar Tree Pizza Pan Craft
Cute Spring Pizza Pan Wreath
Summer Pizza Pan Wreath
Easy Pizza Pan Craft Idea- Make a Tray