5 Must Try Beginner Cricut Joy Projects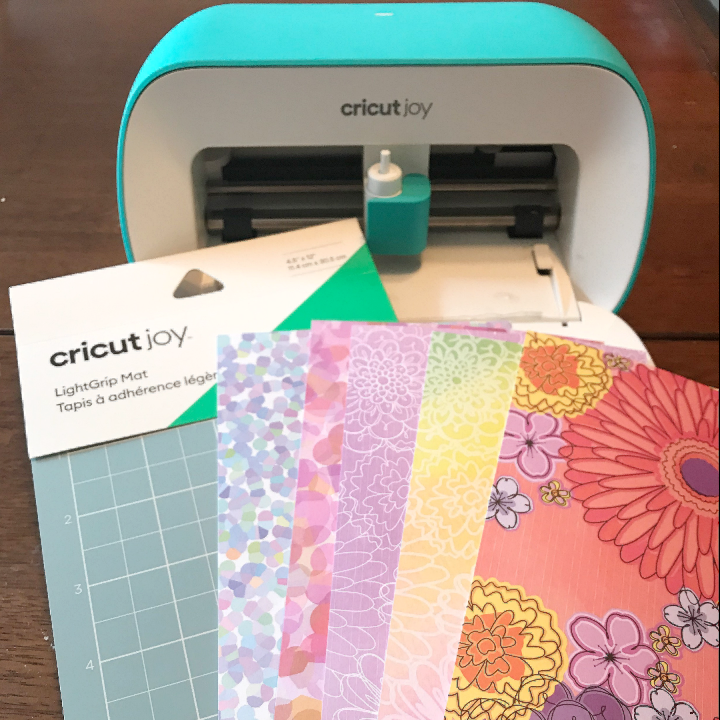 Note: As an Amazon Associate, I earn from qualifying purchases. If you click on a link from Amazon or another of my advertising affliates, I will earn a small commission at no additional cost to you. Please see my full disclosure policy here.
Did you jump for joy this Christmas when you were given a Cricut Joy? Or maybe you gifted it to yourself because you are so awesome. Either way, welcome to the Cricut family! I like to call my joy machine, my crafty besty because it's so easy to use and doesn't take up a lot of space. As a kitchen table crafter, this makes it so easy for me to create DIY projects. These 5 must try beginner Cricut Joy projects are fun and a great way to try out your Cricut Joy.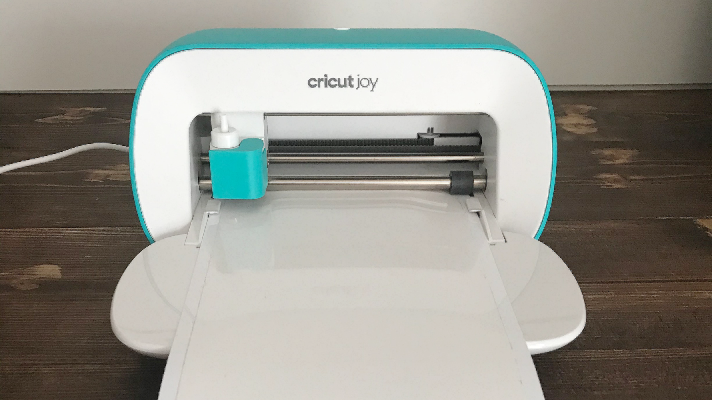 The best thing about the Cricut Joy besides the size is all the new materials Cricut came out with just for the Joy. I absolutely love all the products that don't use mats. These 5 easy and simple Cricut tutorials, will share the materials and step by step how to make them. The fall table top dice and faux patriotic book stack, might not be in season, but they are DIY Cricut crafts you can customize for any time of the year.
5 Must Try Beginner Cricut Joy Projects
Fast and Easy Notebook Cover with Cricut Joy
Use the new adhesive paper to decorate your notebook with. The adhesive paper comes in a variety of designs, cuts beautifully and is easy to apply. Just add it to your notebook like a sticker. Read the full tutorial here.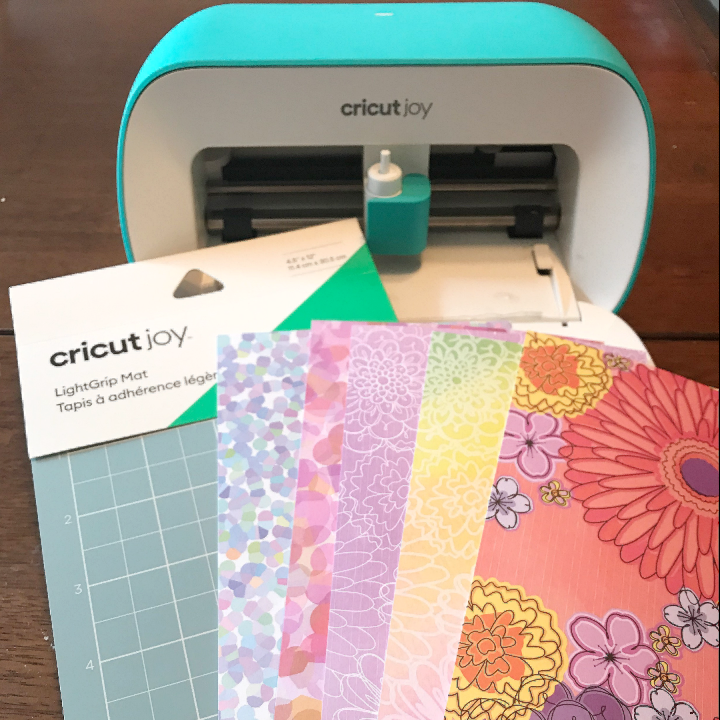 Create a Decorative Clipboard with Cricut
Using a dollar store clipboard, paint it and then decorate it with the Cricut Joy Smart Vinyl and Smart Transfer Tape. I made these for my kids when school was closed so I made a Jack Skellington one and a unicorn clipboard for their favorite things. Make your own decorative clipboard with Cricut Joy today.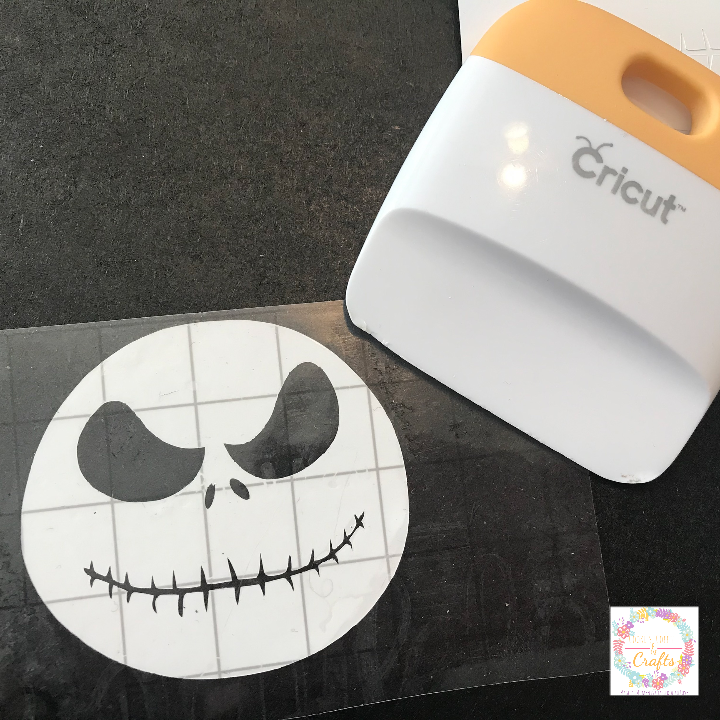 Adding Iron on to a Face Mask using the Cricut Joy
Face mask have become a new accessory, so give yourself some unique and customized face mask with iron on and the Cricut Easypress Mini. The Easypress Mini (Buy on Amazon) is the perfect size for face mask. Learn how to add iron on to a face mask today.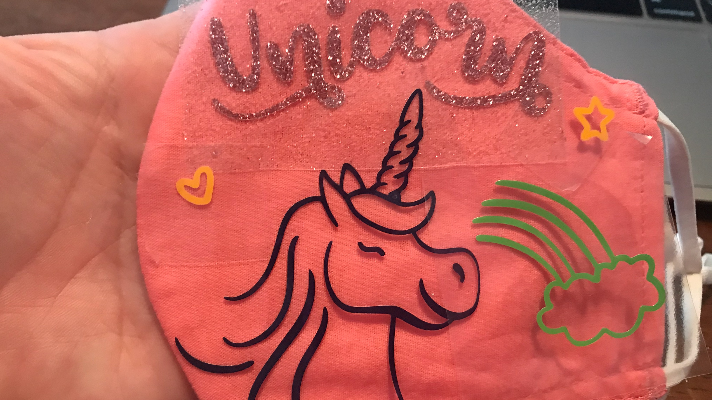 Cricut Joy Home Decor- Tabletop Dice
The tabletop dice was my favorite new fall decoration this year. I loved that I was able to use several fall designs on one project. My kids loved changing the saying everyday or whenever they walked past it. The DIY tabletop dice would be fun for any holiday or season.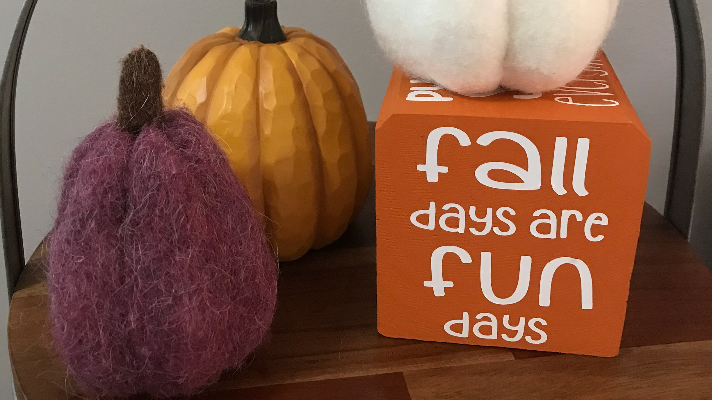 Faux Book Stack (with Cricut Joy)
I'm totally obsessed with making faux book stacks out of wood. I just love how they look. I have a 2×4 book stack that decorates my kitchen all year, but now I've started making ones for the holidays. This is my fall book stack that I made last year too. I really like the faux book stacks because you can make them double sided.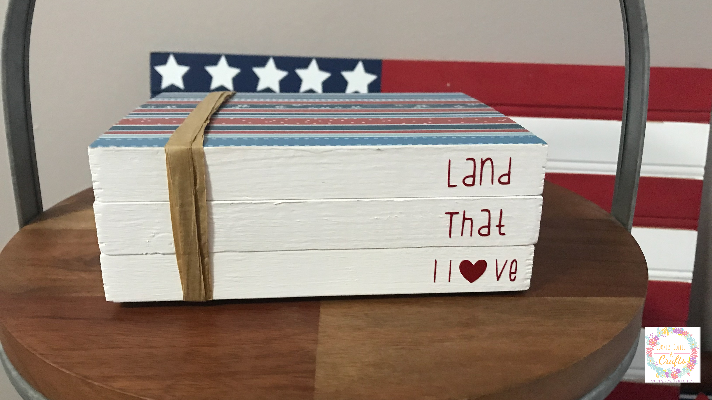 The Cricut Joy may be small, but it can still make all kinds of different projects. These easy beginner Cricut Joy projects use smart vinyl, iron on, and adhesive paper so you can try out all kinds of different materials. Cricut crafts and projects are the best kind and I'm off to make some now!