DIY Halloween Decorations on a Budget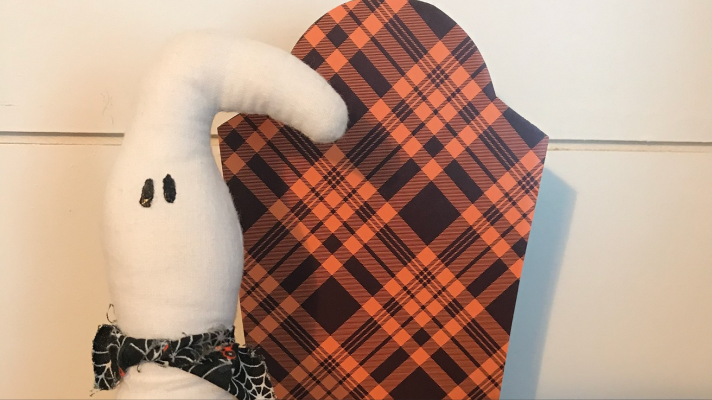 Note: As an Amazon Associate, I earn from qualifying purchases. If you click on a link from Amazon or another of my advertising affliates, I will earn a small commission at no additional cost to you. Please see my full disclosure policy here.
Have you ever passed over cute vinyl because you don't have a cutting machine? Well you don't have to anymore. I'm going to show you 3 different ways to decorate Halloween tombstones for your home using adhesive vinyl. These easy DIY halloween decorations on a budget take about 10 minutes, a few simple supplies, and cost about $4 .
I love my Cricut, but this project was fun to make with just decorative vinyl, scissors and a stencil. These tombstones aren't your average tombstones with RIP, but are more elegant (as far as Halloween decorations go). If simple and budget friendly are for you, learn how to make this Halloween Bandana Wreath, magic potion bottles from the Dollar Tree, or these 9 spooky and cute Halloween decorations for your home.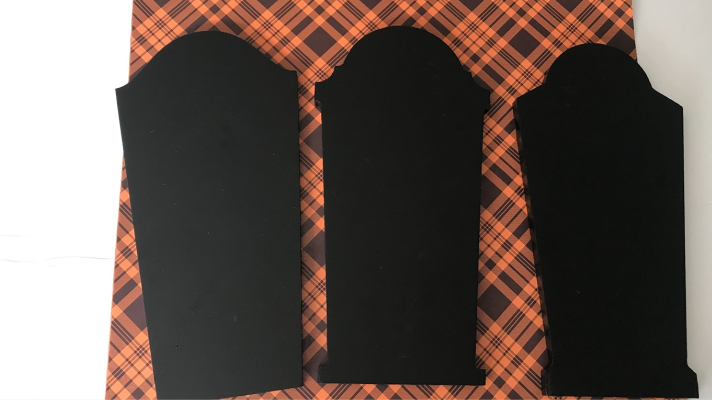 Materials for DIY Halloween Tombstone Craft
Orange and Black Plaid Adhesive Vinyl (this adhesive vinyl is similar to mine)
Scissors
3 Pack of Tombstones
Bat and Star Stencil
One day at the Target dollar spot, I found all of these supplies (except the scissors). The vinyl was a 3 pack for $3 and the tombstones was a 3 pack for $3 too. The small scrapbook paper was $1 and came with the stencils in it. Plaid is my favorite and I absolutely love this adhesive vinyl. Now I have more vinyl for another project. You don't have to buy the stencil, just print a bat image, trace a bat you may have or use a cookie cutter. If you draw well, draw your image and cut it out (I'm not good at drawing).
Let's Create DIY Halloween Decorations on a Budget
I decided to decorate each of the tombstones differently. These tombstones are perfect for a tray or sitting on a shelf or table. It's just the right size Halloween decoration.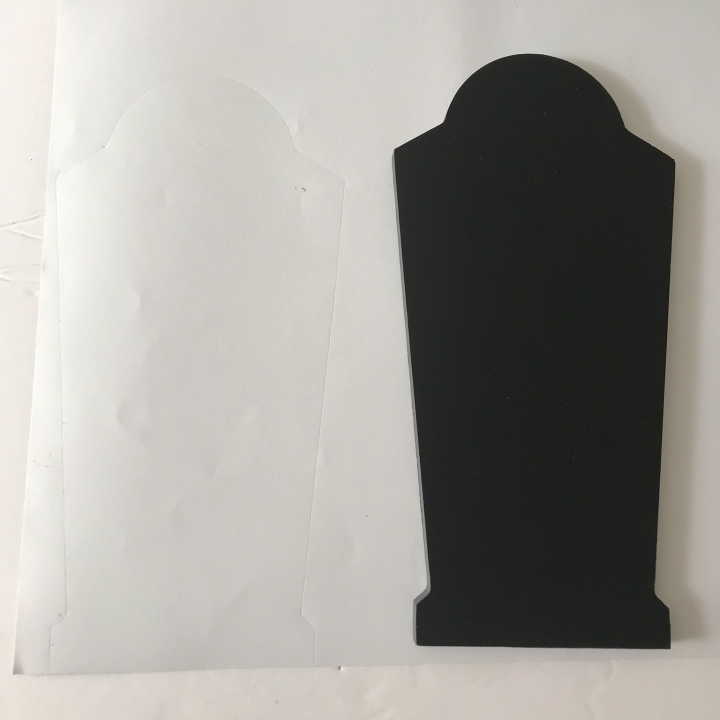 For the first tombstone, I traced the outline of it onto the vinyl and cut it out with the scissors. I lined up the top of the tombstone and peeled off the backing.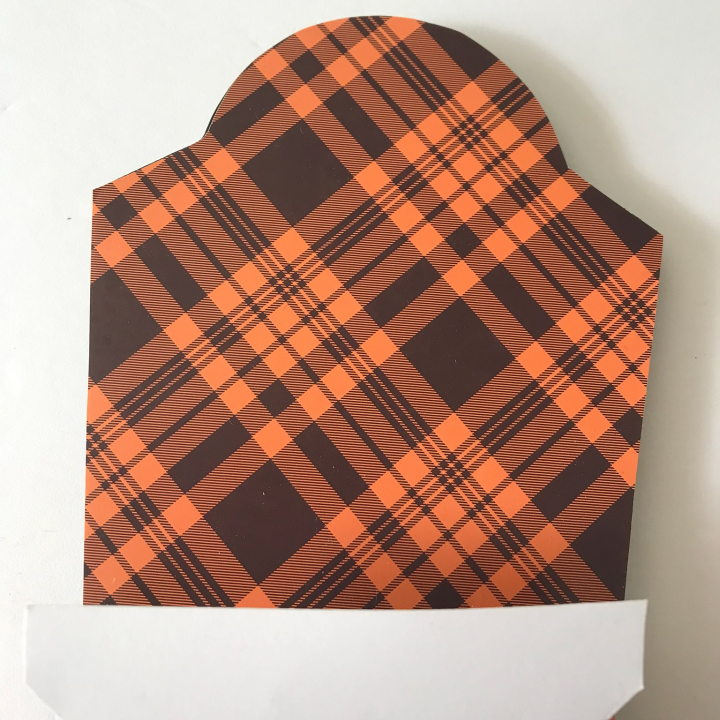 I just added it to the tombstone like a giant sticker.
On the second tombstone, I used the bat and star stencil.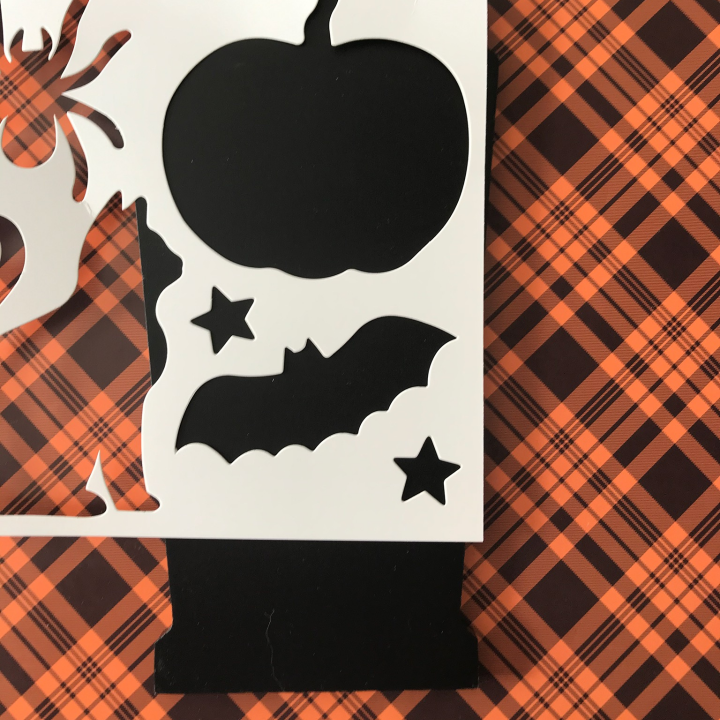 Trace the stencil onto the vinyl and then cut out the bats. I added a few stars with some of the scrap vinyl pieces I had left over.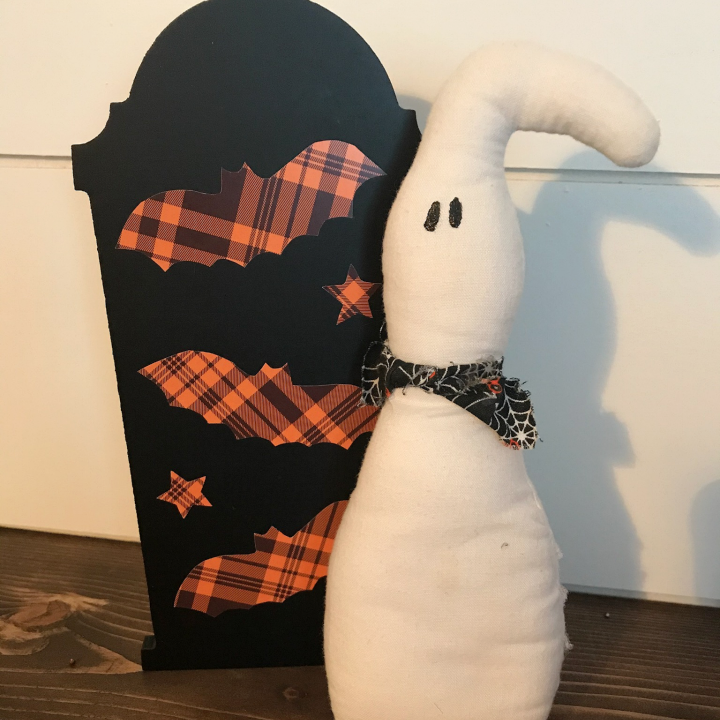 Honestly, I was undecided about the third tombstone, but a few long, thin scrap pieces of vinyl caught my attention. I decided to add them like caution tape across the tombstone. For this easy Halloween craft, I didn't measure at all. I just cut the pieces of vinyl to fit across the tombstone.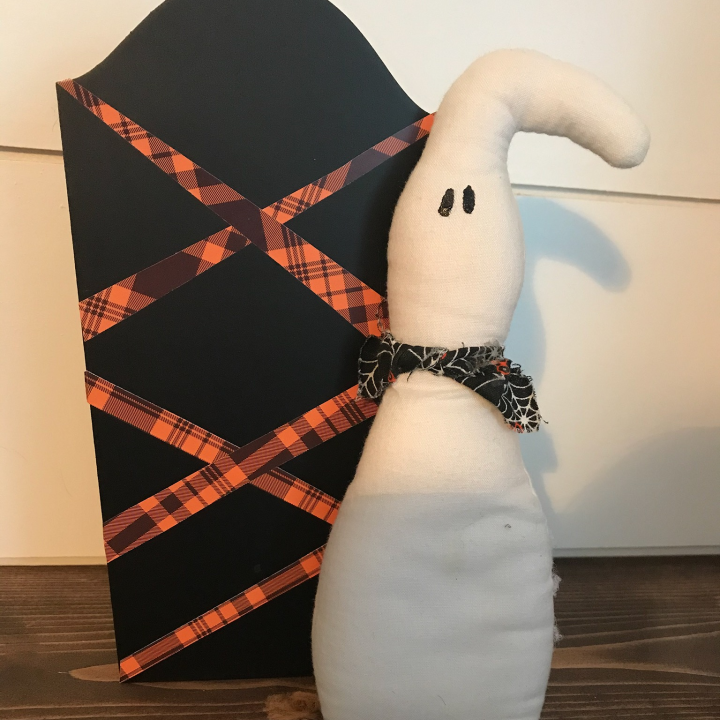 Sometimes I really enjoy just sitting down and creating these easy Halloween decorations with a few simple supplies. Since this takes about 10 minutes, it's a perfect last minute Halloween craft. For only a couple dollars, you have 3 cute tombstones for indoor Halloween decorations and more adhesive vinyl to create other projects.