Creative and Fun Easter Idea for Kids (Cheap & Easy)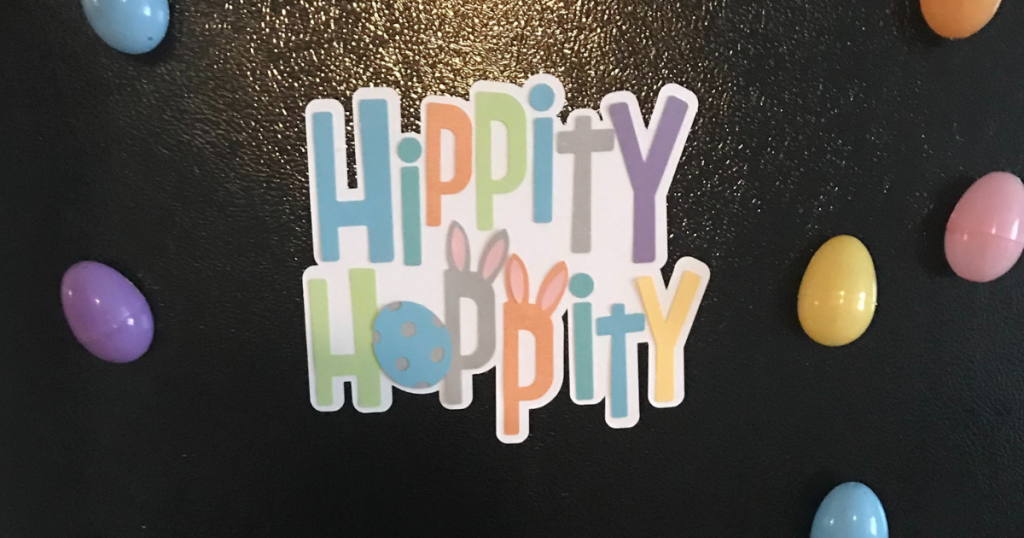 Note: As an Amazon Associate, I earn from qualifying purchases. If you click on a link from Amazon or another of my advertising affliates, I will earn a small commission at no additional cost to you. Please see my full disclosure policy here.
Last year my son's birthday landed on Easter and the crazy thing is it won't land on Easter again until he's in his 90s. The date of Easter is so weird like that. Since we were celebrating Easter and his birthday, I did a few extra fun things to make the day special. As a parent, I'm always trying to come up with new ideas to make holidays and special occasions exciting. This is my version of a creative and fun Easter idea for kids that's super easy for parents and super cheap.
Easter is all about the egg hunts and decorating eggs, but this is a fun idea that's different. My kids love love love photo booths. It's something they request for their birthdays and holidays. This one is super easy and can be made in about 15 minutes. All the supplies can be found at the dollar store or the Target dollar spot, plus you might even have all the supplies at home already.
Supplies for Easter Photo Booth for Kids
Plastic Eggs
Magnetic Tape
Hot Glue Gun/Glue Sticks
Easter Sign
Let's Create a Creative and Fun Easter Idea for Kids
I love being crafty and making stuff, but my time is limited. Between working and taking care of the kids, I love fast, fun, easy and affordable! That's my world. The side of our fridge is the perfect place to have a photo booth and I use it all the time. That's why I need the magnetic tape. The eggs would also work on a wall too, but I would suggest using painters tape or glueing them to a tablecloth as a backdrop.
For the DIY backdrop of this photo booth, I made the Hippity Hoppity sign on my Cricut Maker with card stock, but any Easter decoration/sign will work. It could be a happy easter banner or a cute sign from the dollar store. Just make sure it's not too heavy to hang with magnetic strips (if you are using the side of the fridge like me). You could even forget about the sign and just go crazy with the eggs.
On the back of the eggs, add tiny strips of magnetic tape and hot glue it to the egg. Then hang them all around the side of the fridge.
Super easy right? You could easily do this in a few minutes after the kids go to bed and give them a great big surprise on Easter Sunday when they wake up. It also doubles a cute creative Easter decoration on your fridge.
How cute would this be at an Easter party to have this fun Easter egg backdrop and photo booth for the kids. All the adults will become kids again too and enjoy it! For added fun you could always have some props. Like signs or a carrot or bunny ears or funny Easter glasses.
More Photo Booth Ideas You Will Love
Festive Christmas Photo Booth Props
Dollar Store LEGO Photo Booth
Unikitty Photo Booth Frame
Rainbow Party Backdrop
Cowgirl Birthday Photo Booth
Mickey and the Roadster Racers Photo Booth
Wild and Three Photo Booth