Cricut Joy Must Haves for Every Project
Note: As an Amazon Associate, I earn from qualifying purchases. If you click on a link from Amazon or another of my advertising affliates, I will earn a small commission at no additional cost to you. Please see my full disclosure policy here.
Crafting with my Cricut Joy Is my favorite thing to do and I couldn't do it without these must have tools. I hope you enjoy your Cricut Joy too and everything you can create with it. Now that you have a Cricut your home, holiday/seasonal decor, parties and so much more will never be the same. To make the crafty magic happen, you need the Cricut Joy must haves accessories to make all of the amazing things a Cricut can make.
These are accessories that you will use over and over again for all of your projects. I couldn't live without these and I use them all the time. Honestly, I use my joy almost everyday for something.
Cricut Joy Must Haves- Accessories for Every Project
Cricut Joy Blades
The Cricut Joy comes with a blade, but eventually over time the blade will have to be replaced. I usually replace mine about once or twice a year. When your cuts are no longer smooth or insert cards don't cut all the way through, then those are good indicators to replace your blade. From my experience making insert cards dulls the blade quickly.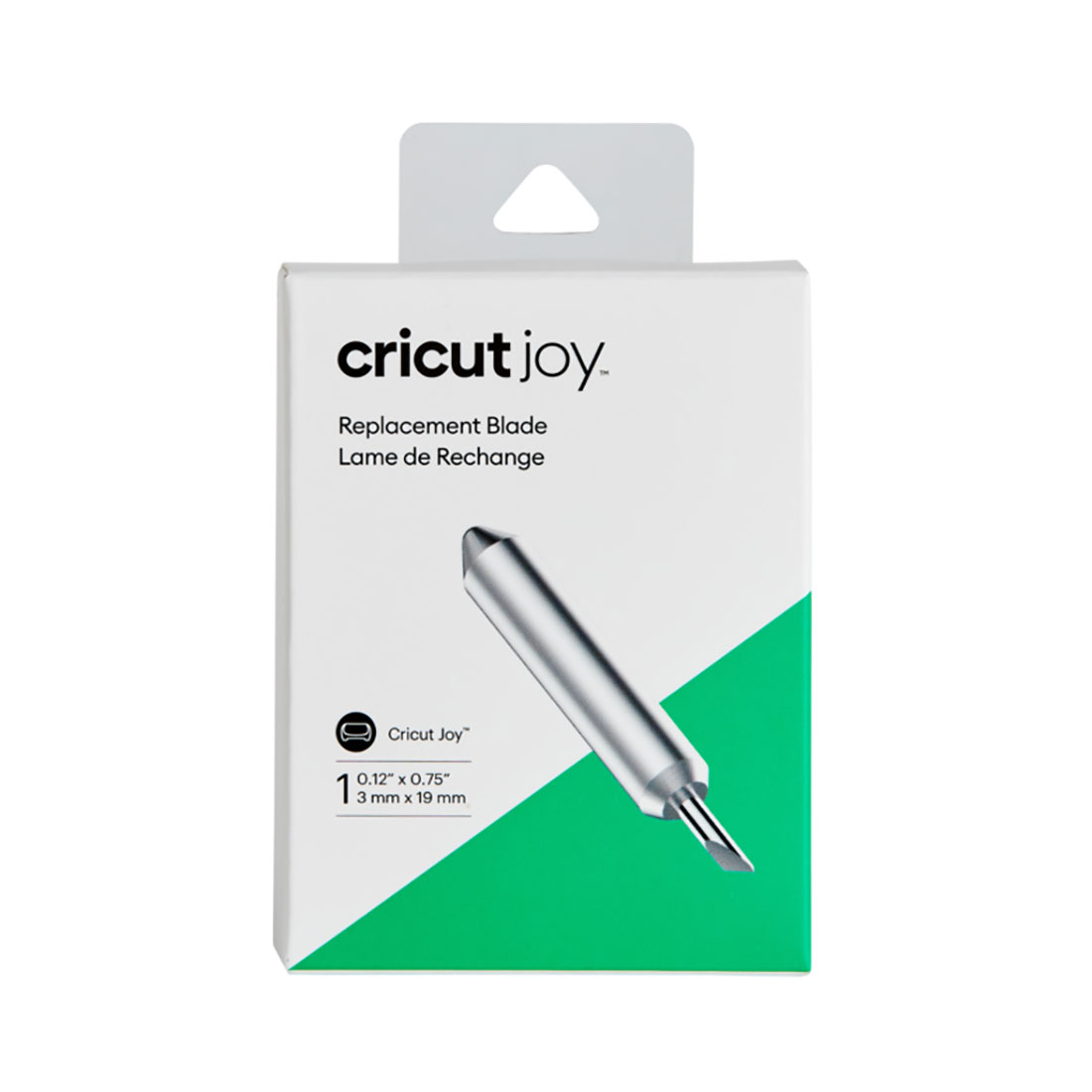 Cricut Mats
Anytime you don't use a smart material, you need a mat. The joy is the perfect machine for using up scrap pieces and they all must go on a mat. I have all 4 mats at all times because you never know when you will need one.
Plus some of the Cricut Joy materials like the self-adhesive paper needs to be cut on the light grip mat.
The standard grip mat comes in 4.5 x 6 and 4.5 x 12. The standard grip mat Is perfect for vinyl, iron on, heavy card stock, poster board, and smart material scraps.
The light grip mat is for light and medium paper, card stock and vinyl. Here are all the details on how to cut adhesive backed paper with the Cricut Joy.
The best way to clean your mats is with a smiley sponge and dawn dish soap. Then let them dry. Keep them clean and they will last a little longer, but I do find the mats have to be replaced frequently.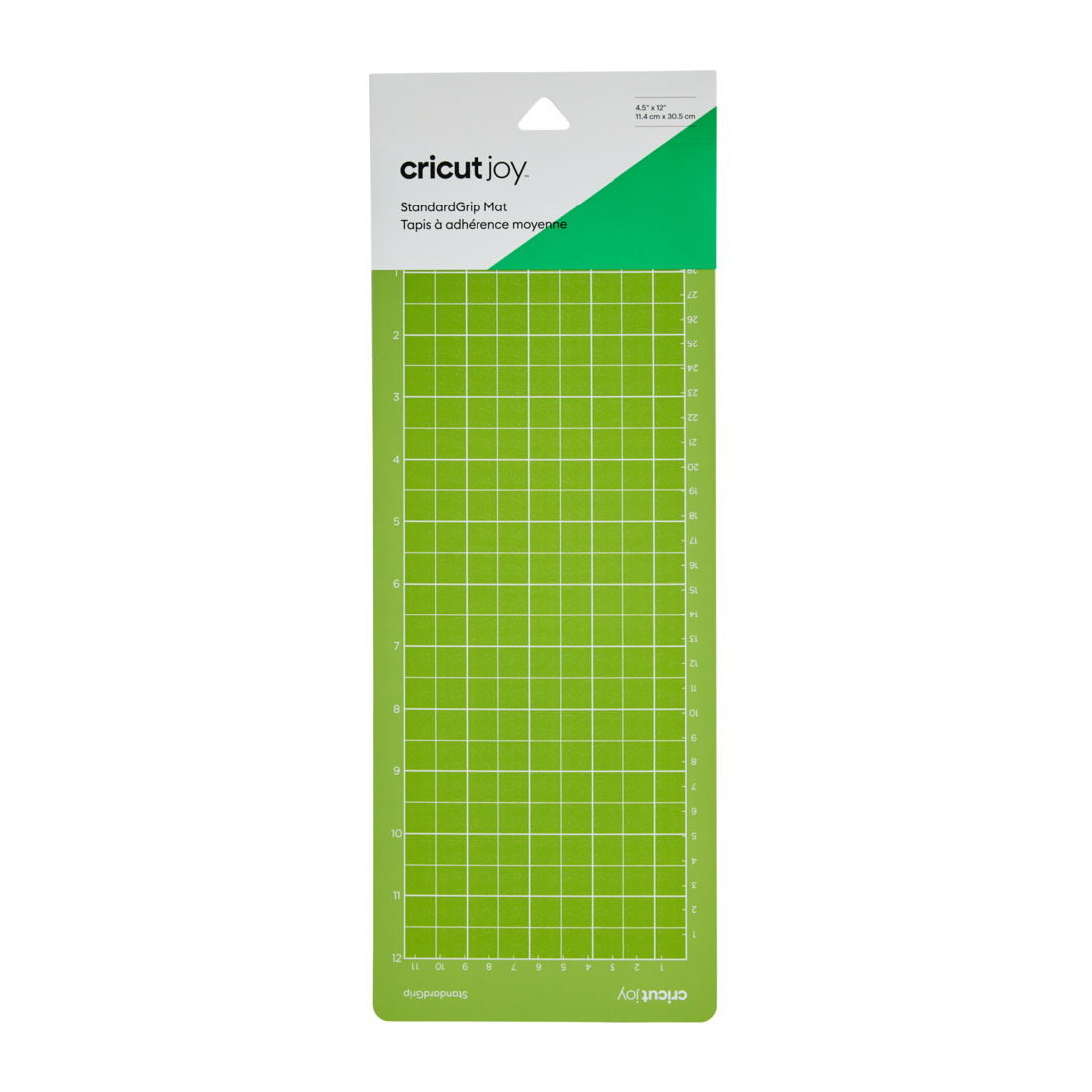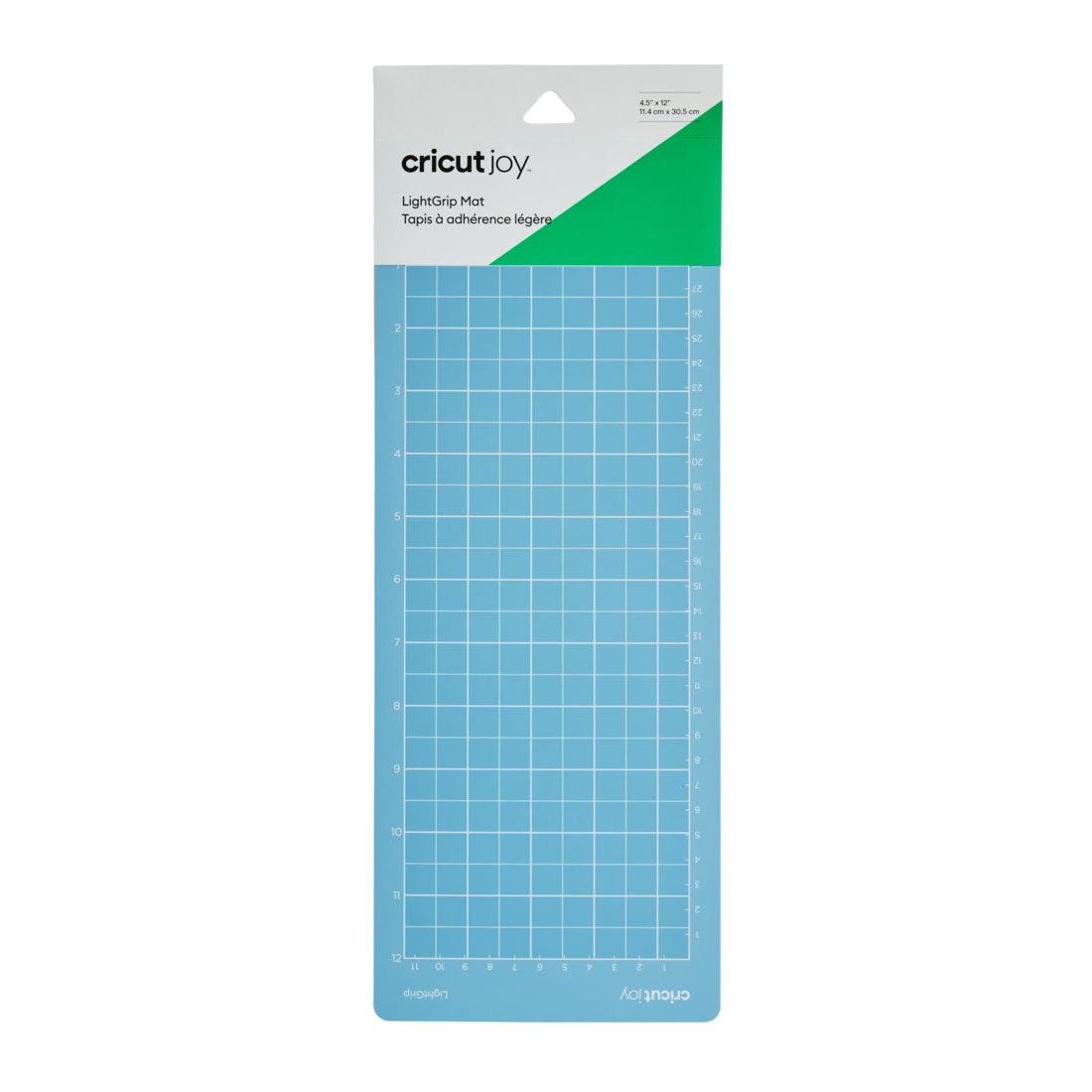 Cricut Card Mat
The one thing the Cricut Joy is known for are the insert cards and to create these you need the card mat. Insert cards are great to have on hand and perfect for last minute gifts. Learn how to make insert cards on the Cricut Joy app because it's the easiest way.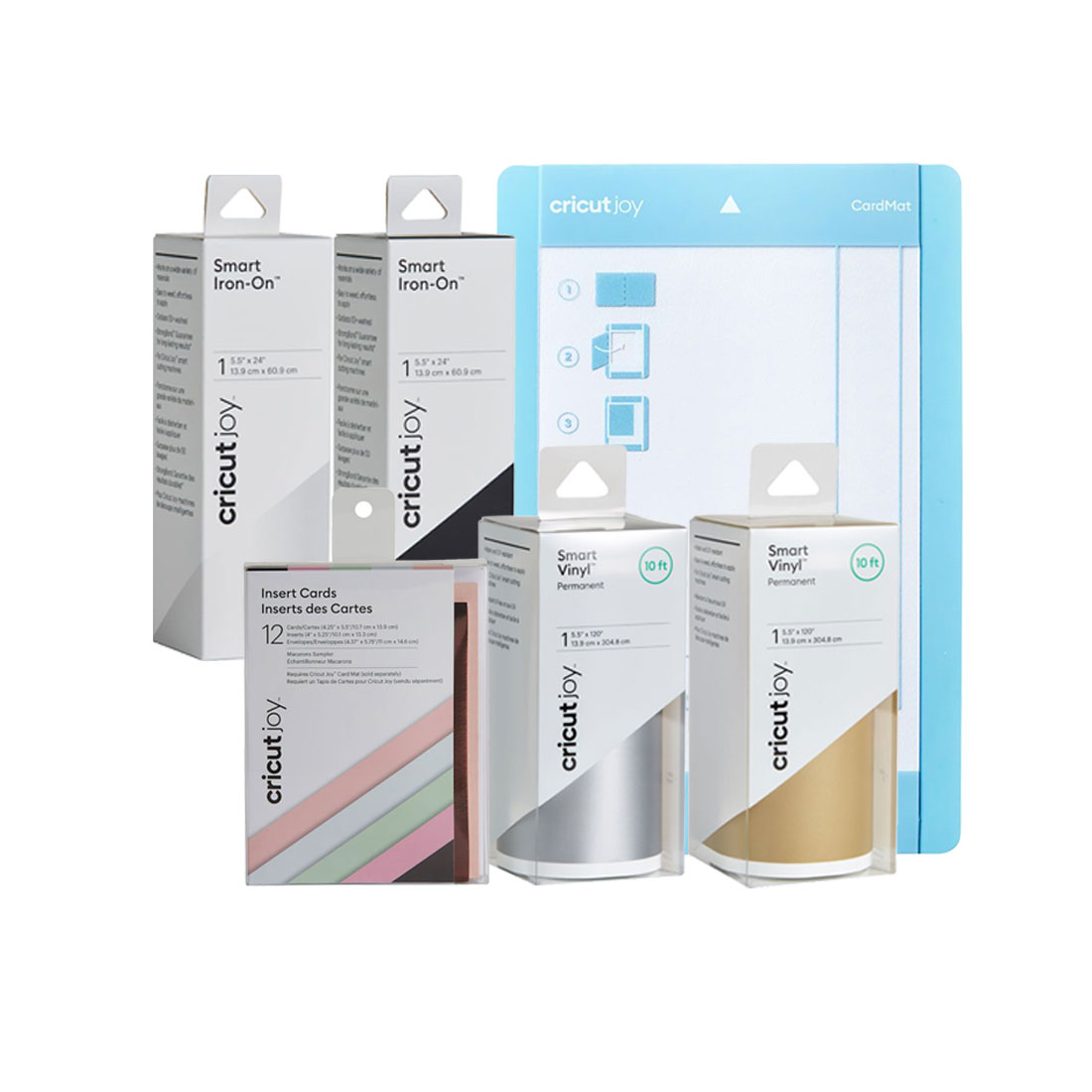 Cricut Tool Set
The next must have is the tool set. Cricut Joy has this small set, but the full Cricut Tool set has a few more pieces that you will most likely use too. Choose the one that works best for you. The weeding tool, the scraper and my scissors are my most used tools from the kit.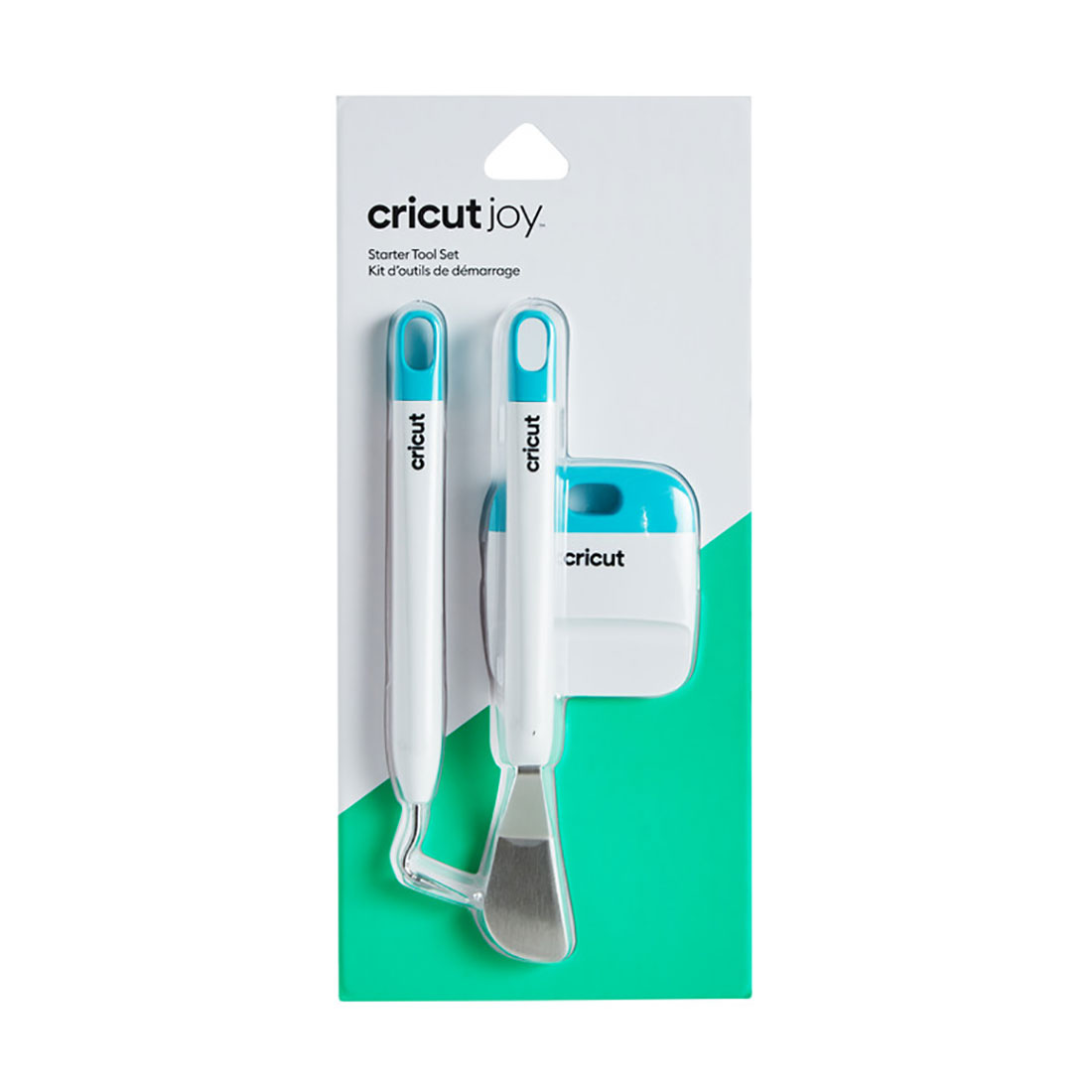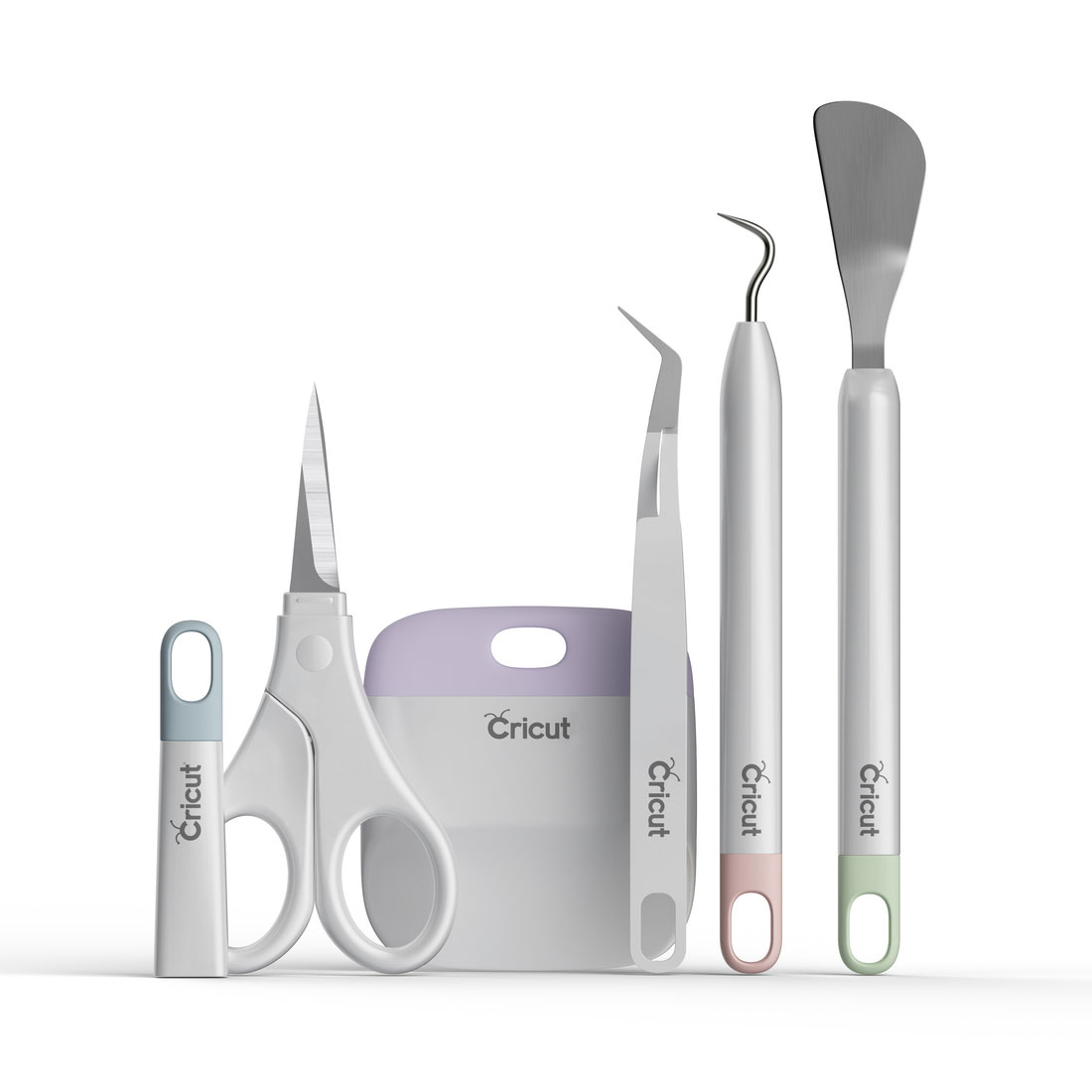 Cricut Brayer
Next to the Cricut machines, this is the best thing they have ever made. The brayer makes adding materials to your mats so easy and gives a nice grip to your mat. It works for all materials and is a must have. For example, place your card stock on the mat, then roll over it with the brayer for a strong connection between the mat and the card stock.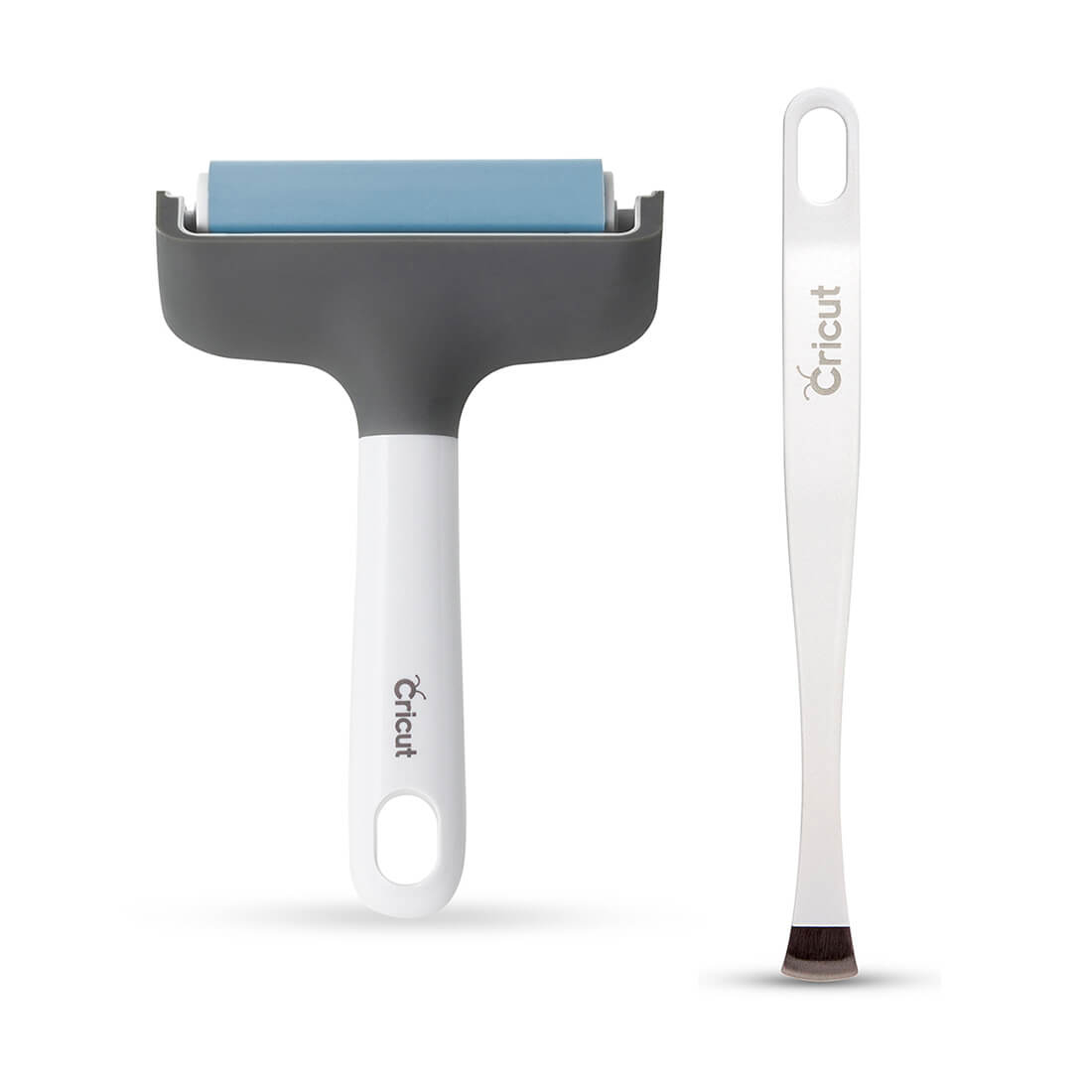 Cricut Joy Pens
You are going to want all of these pens! Just think of all the colorful labels, gift tags and card inserts you can make. I haven't seen the Ultimate Pen Set before, but I'm buying it. Using colorful pens with my Cricut is one of my favorite things to do. Many of the insert cards have drawing on them, so pens are a must.
There is a nice selection of the fine point pens, glitter gel pens, and the infusible ink pens. Why not try them all out?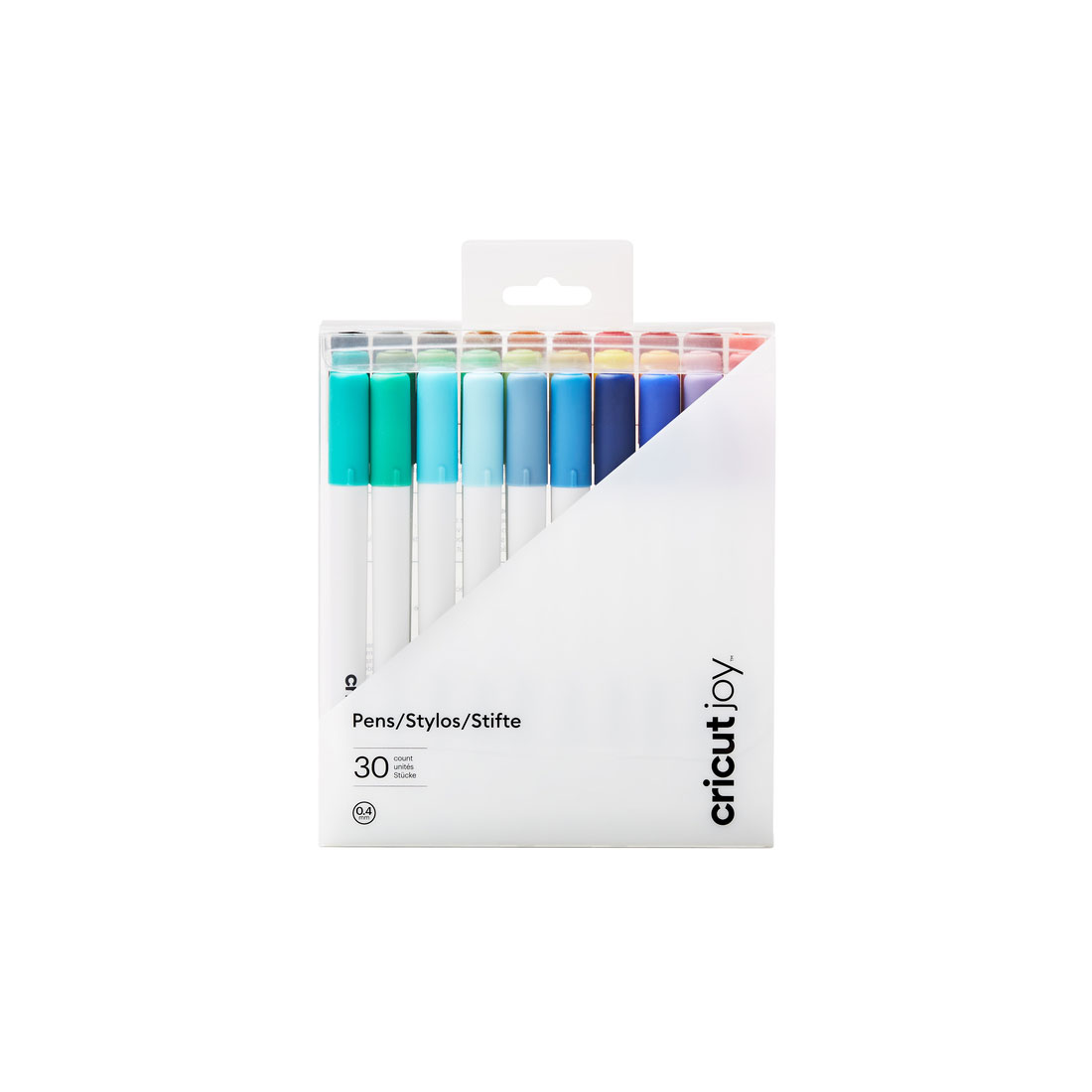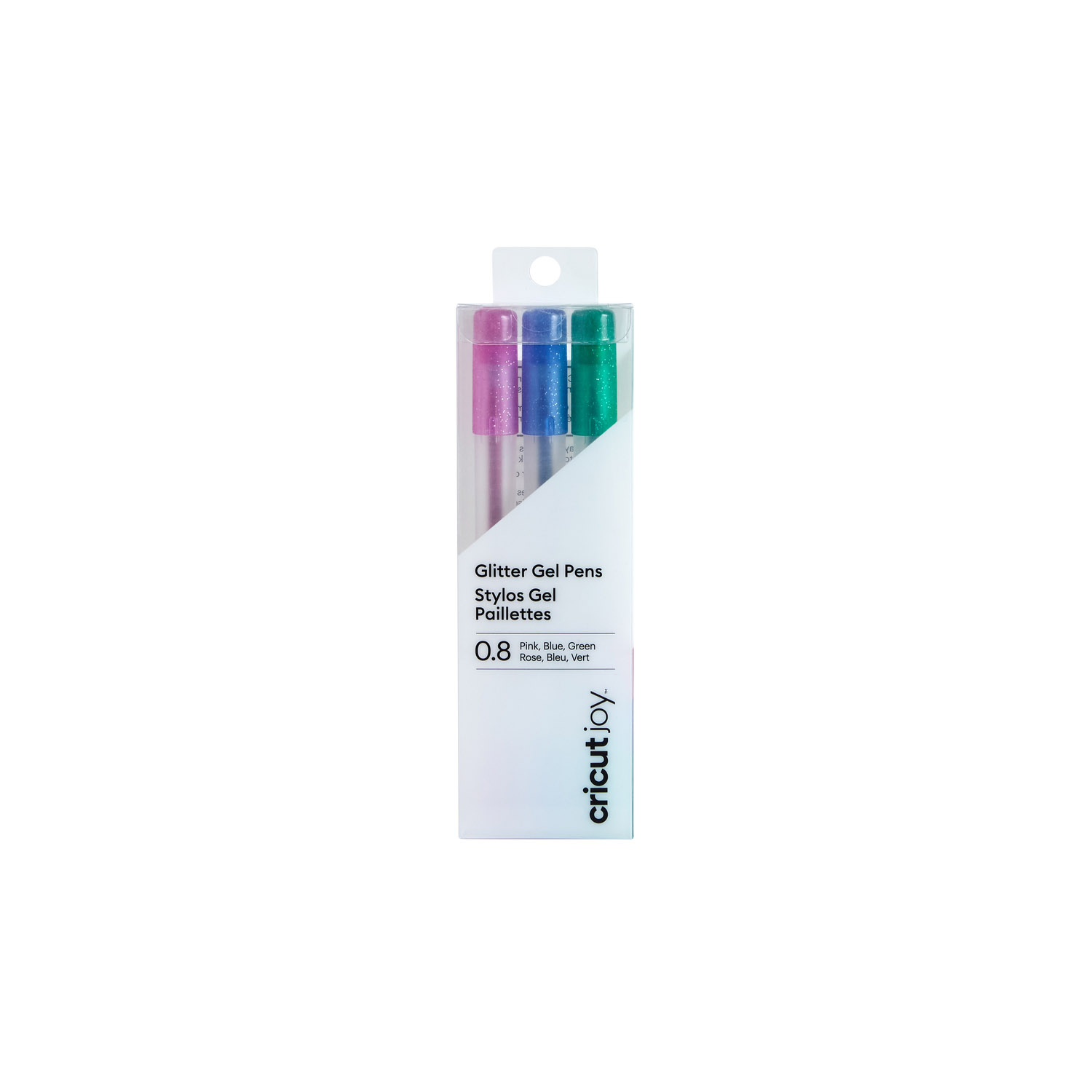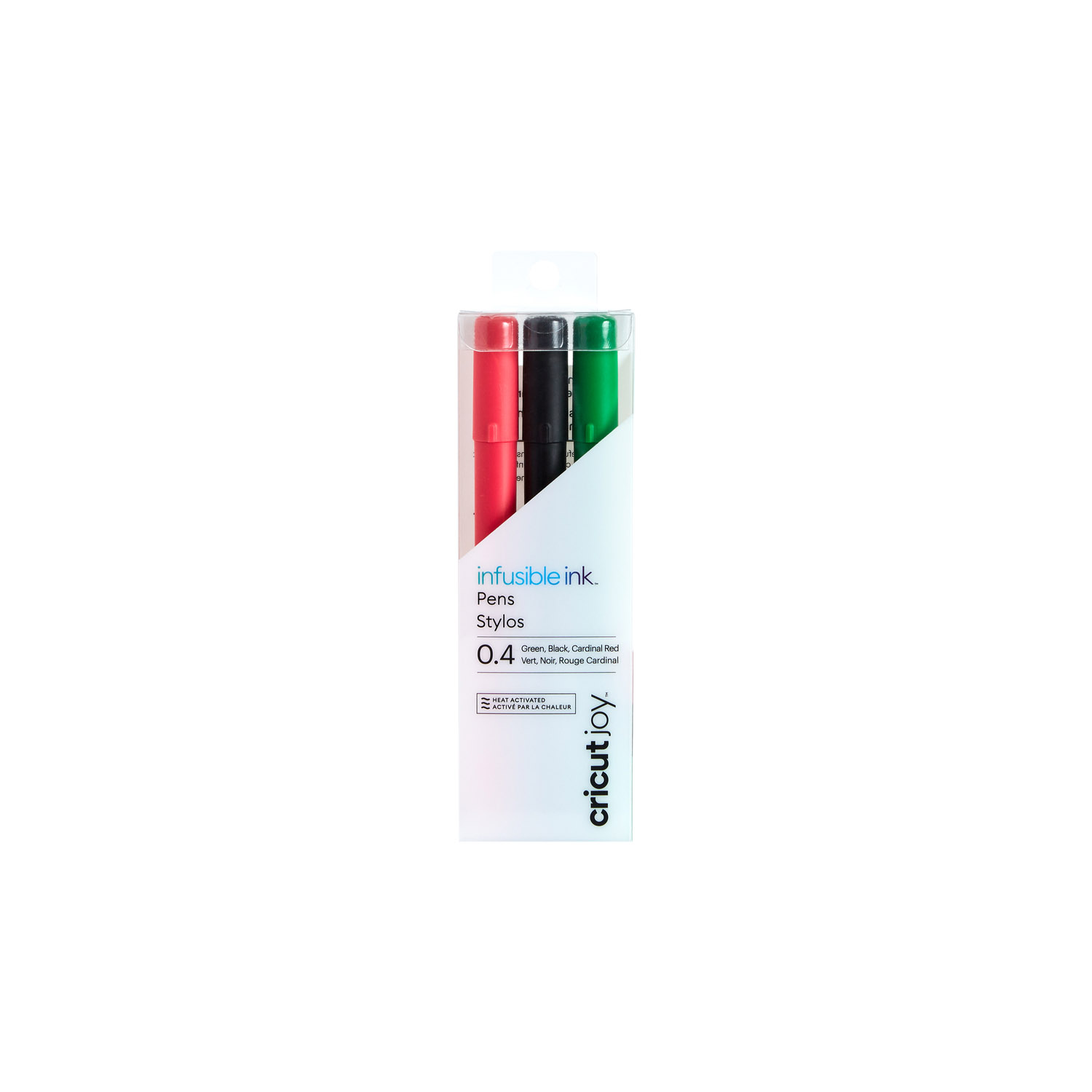 You are ready to start creating now that you have everything you need to make it happen. There is so many cool things that this little machine can do. Make sure to download the Cricut Joy App because it's the easiest way to make so many things and super convenient. .
If you would like to learn a little bit more about using the Cricut Joy then here are some tutorials you may like- How To Use Smart Vinyl on a Sign, Using the Cricut Joy App, the Guide to Labels, and 5 Must Try Cricut Joy Beginner Projects.